Wix, a service that allows users to create free websites, has started asking users to verify their identity by submitting a copy of their passport or driver's license before deleting their accounts.
This creepy identity verification technique was spotted by a user in the r/Privacy subreddit. The user attempted to permanently delete their own Wix account and was asked to fill out the following form to confirm their details: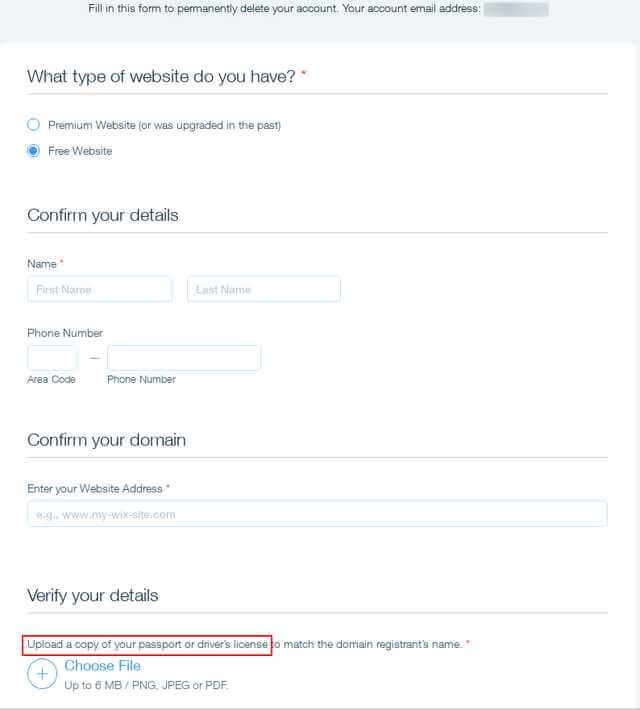 As you can see, the bottom section of the form requires users to verify their details by uploading a copy of their passport or driver's license with a name that matches the domain registrant.
The Reddit user points out that one of the main reasons people would want to delete their Wix account is due to privacy concerns. This new verification process forces people to compromise their privacy by submitting identification documents with sensitive information such as their photo and their home address.
The Reddit user adds that Wix could also keep the sensitive information it gathers from a user's passport or driver's license and then decline their request to close the account.
There doesn't appear to be any way to avoid this new Wix identity verification process. However, the Reddit user said that as a partial solution, they have changed all their details to random information and deleted as much information from their Wix account as possible.
Another Reddit user in the thread pointed out that this invasive identity verification process is on the rise and claimed that lots of sites are now asking for passports and driving licenses, even though these sites generally don't have anything to proof against.