WordPress has denied claims that it took down the website of pro-democracy activists at the request of Hong Kong police. The US-based website provider said the website just happened to violate its policy, but did not say which policies were violated.
US-based pro-democracy group the Hong Kong Liberation Coalition (HKLC), composed of pro-democracy activists in self-imposed exile, announced that its website, launched only two weeks ago, was taken down by WordPress. On opening the website visitors get a notice stating it "has been archived or suspended in accordance with our Terms of Service."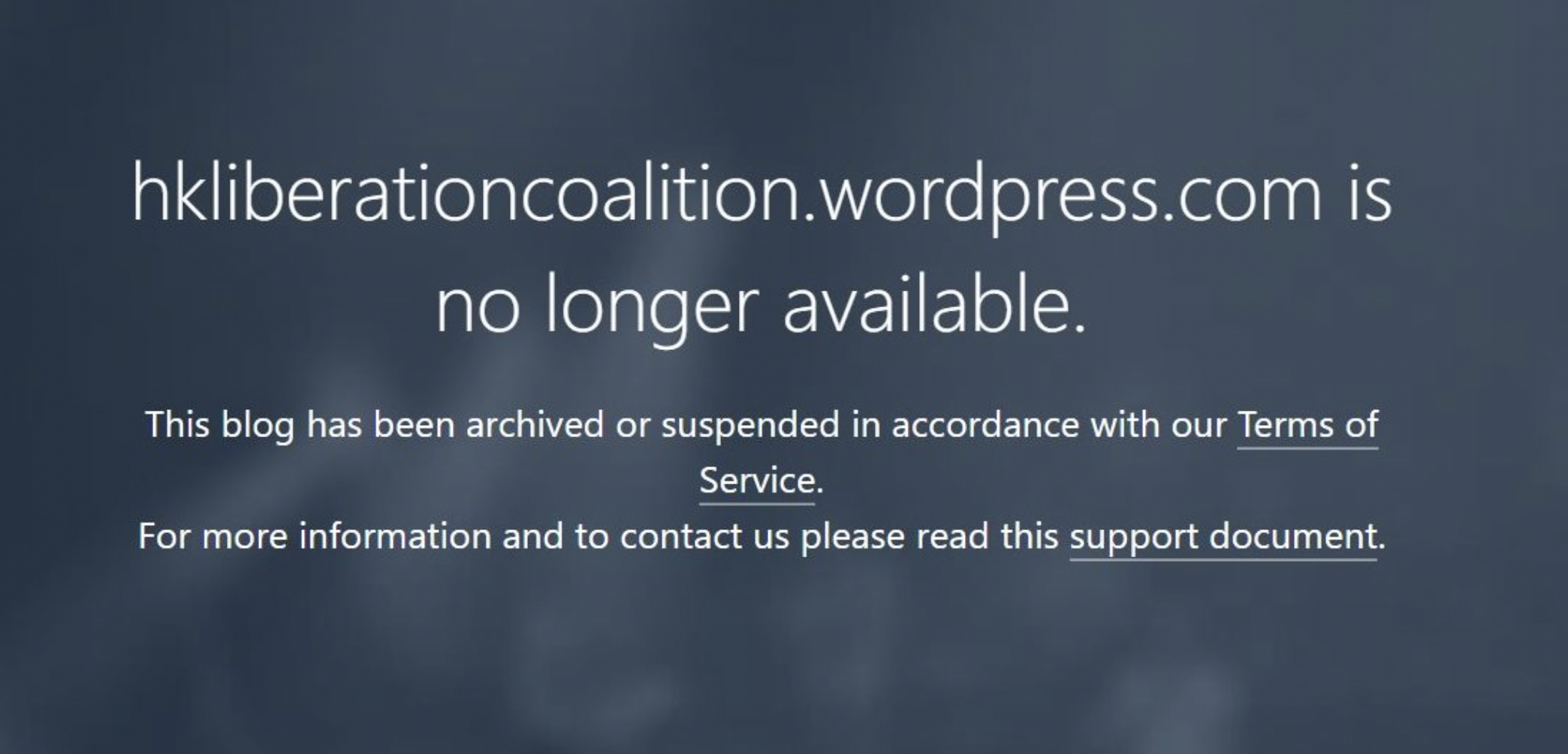 Speaking to news outlet HKFP, HKLC co-founder Baggio Leung, a former legislator, said they received an email from WordPress saying the site had been suspended, and could not be reinstated. The website provider did not provide a reason for the suspension.
"We asked them how we have violated the terms of service, but they have yet to respond," Leung said. "I suspect this is related to the Hong Kong government."
At a similar time, Israel-based website provider Wix suspended the website of an activist group affiliated to Hong Kong native Nathan Law, who now lives in the UK. The website was reinstated on Thursday, after Law publicized a request by the Hong Kong police to Wix to remove the site under the national security law passed in Beijing last July.
The national security law gives police the power to demand removal of content that "endangers national security" and is often used to suppress criticism. The law allows government agencies to demand content removal from overseas companies, such as Wix and WordPress.
On Sunday, responding to a HKFP journalist, WordPress denied the claim that the decision to suspend HKLC's website was in compliance with a request from the Hong Kong police.
"We are in contact with the site owner to address the content which violated our User Guidelines," WordPress said. "The decision to disable access to the site because of these violations was made by WordPress.com independent of any outside influence."
The website provider's parent company Automattic told HKFP that HKLC's website was taken down after a "valid" complaint about "multiple violations."