In the latest of a series of controversial moves, X has upended its privacy policy to include a range of deeply personal user data – biometric information and employment history. The announcement, which could rattle privacy advocates who wonder what X is plotting, resurrects questions about the responsibility of social media giants in the age of data commodification.
The San Francisco-based company now aspires to incorporate biometric data to bolster safety, security, and identification on its platform. While the term "biometric" remains an ambiguous addition to their policy, similar practices by other corporations usually entail data extracted from a person's face scans, retina scan, or fingerprints. The policy does say it will only do this with user consent but it remains to be seen whether certain features of the product will be withheld for those that don't share the information.
However, the lack of clarity about what precisely constitutes "biometric information" raises the question: At what point do efforts to improve user experience cross the line into invasive surveillance?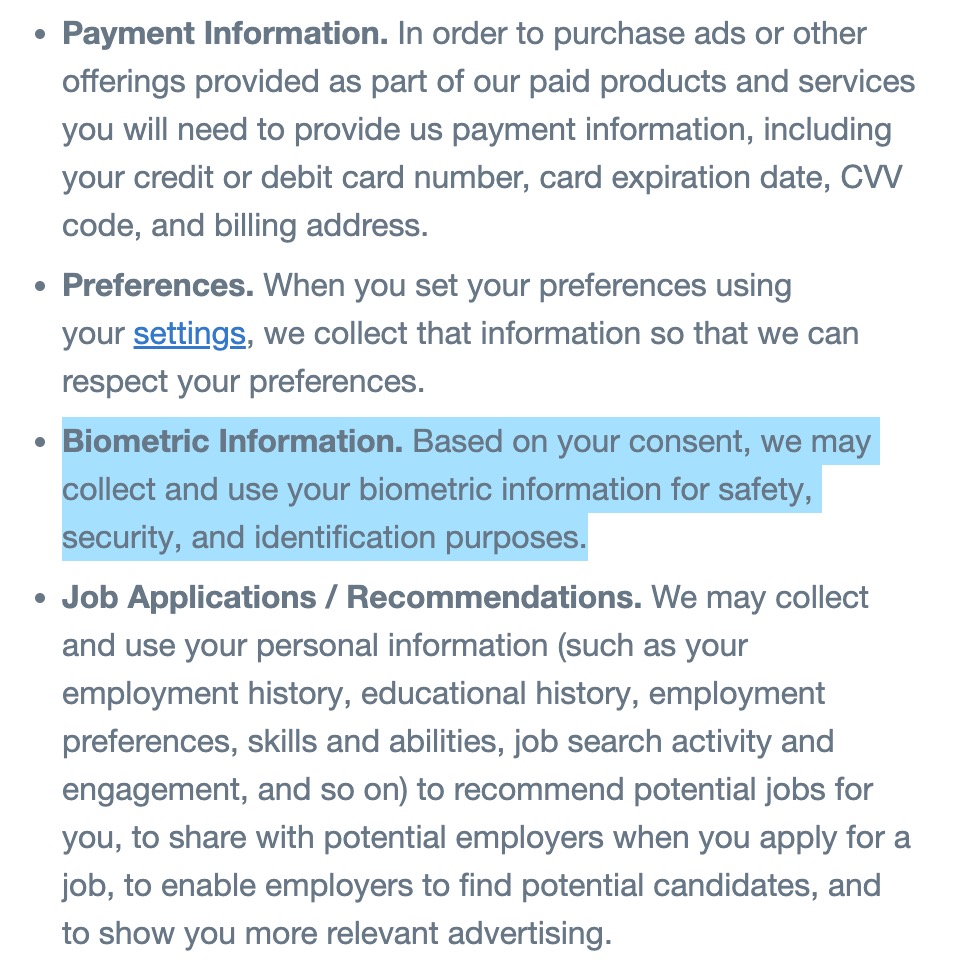 Elon Musk, the entrepreneur who acquired Twitter last year, has been vocal about eradicating fake accounts and steering users toward a fee-based system with verified blue check marks. While there's a case for enhanced security, the use of highly personal data like biometrics opens a new front in the battle between convenience and privacy.
Also included in the restructured policy is the company's intention to harvest information about users' job history, education, and career preferences. This ostensibly aims to recommend job opportunities and share relevant advertising, but it also provides a plethora of personal data that has previously been considered off-limits by the platform.
X's recent move nudges us all closer to a future where our online and offline identities are uncomfortably enmeshed. One wonders if this "everything app" X is trying to create could become an "all data" minefield.