Russia's media regulator Roskomnadzor told the country's media to use only official Russian sources when covering news about its invasion of Ukraine.
In a statement, the media watchdog said that Russian news outlets should "use only information and data from official Russian sources," when covering "the special operation connected with the situation in the Luhansk People's Republic and the Donetsk People's Republic."
"We emphasize that it is namely Russian official information sources that hold and disseminate reliable and up-to-date information," the statement added.
Failure to comply with the directive could result in an outlet being banned in Russia and a 5 million rubles ($60,000) fine.
According to The Moscow Times, independent media outlets in Russia, such as Dozhd and Meduza had begun reporting about the invasion using Ukrainian sources and social media posts.
Russia's tech giant Yandex, the Russian equivalent of Google, has also started telling Russian users searching for news about Russia's invasion of Ukraine on its search engine of "misinformation."
The Roskomnadzor made threats that it would block news reports that contained "inaccurate information."
"Some material on the internet may contain inaccurate information. Please pay attention," said a message on Yandex Search when looking for the latest news about Ukraine.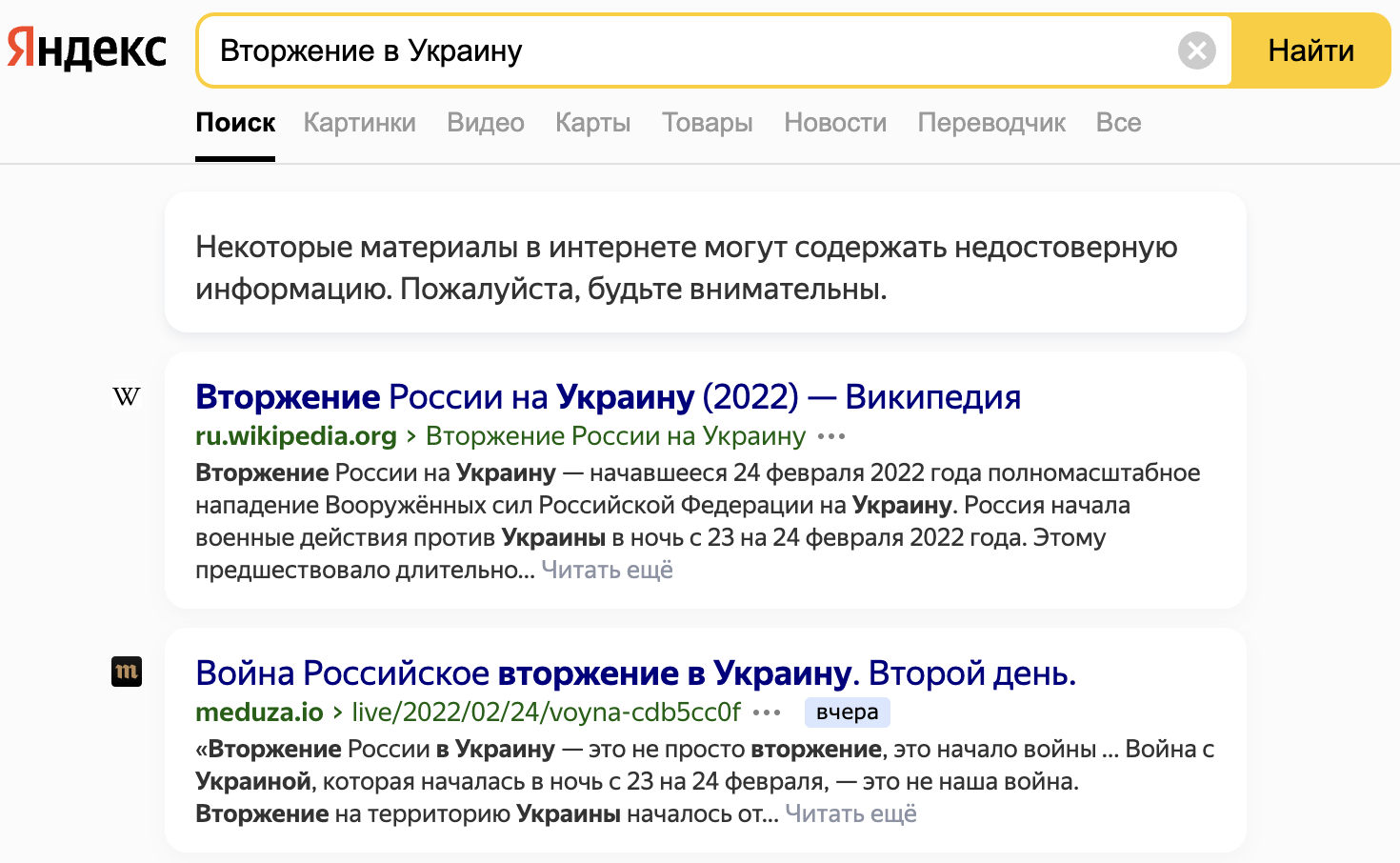 The message only appears when users are searching in Russian.