Yonkers Police Department, in New York, has accused YouTube of censorship after the platform removed a video showing a violent incident of anti-Asian hate that they wanted to get out to the public.
The Yonkers police had uploaded a video showing a man violently attacking a 67-year-old Asian American woman. The video that the police posted shows the woman walking by an apartment building at about 6 pm on March 11. When she passed the building, a man called her "Asian bitch," according to the police.
The woman ignored the man and proceeded to open the lobby of another building. The man slowly approached her from behind and hit her in the head, sending her to the ground.
The man then repeatedly punched her as she lay on the ground for about a minute. He even foot-stomped her and spat on her.
Police arrived and the man was arrested and the woman sent to the hospital.
In a tweet, the Yonkers police revealed that YouTube had removed the video for violating its policy on violent and graphic content. The screenshot they shared shows that YouTube also refused an appeal.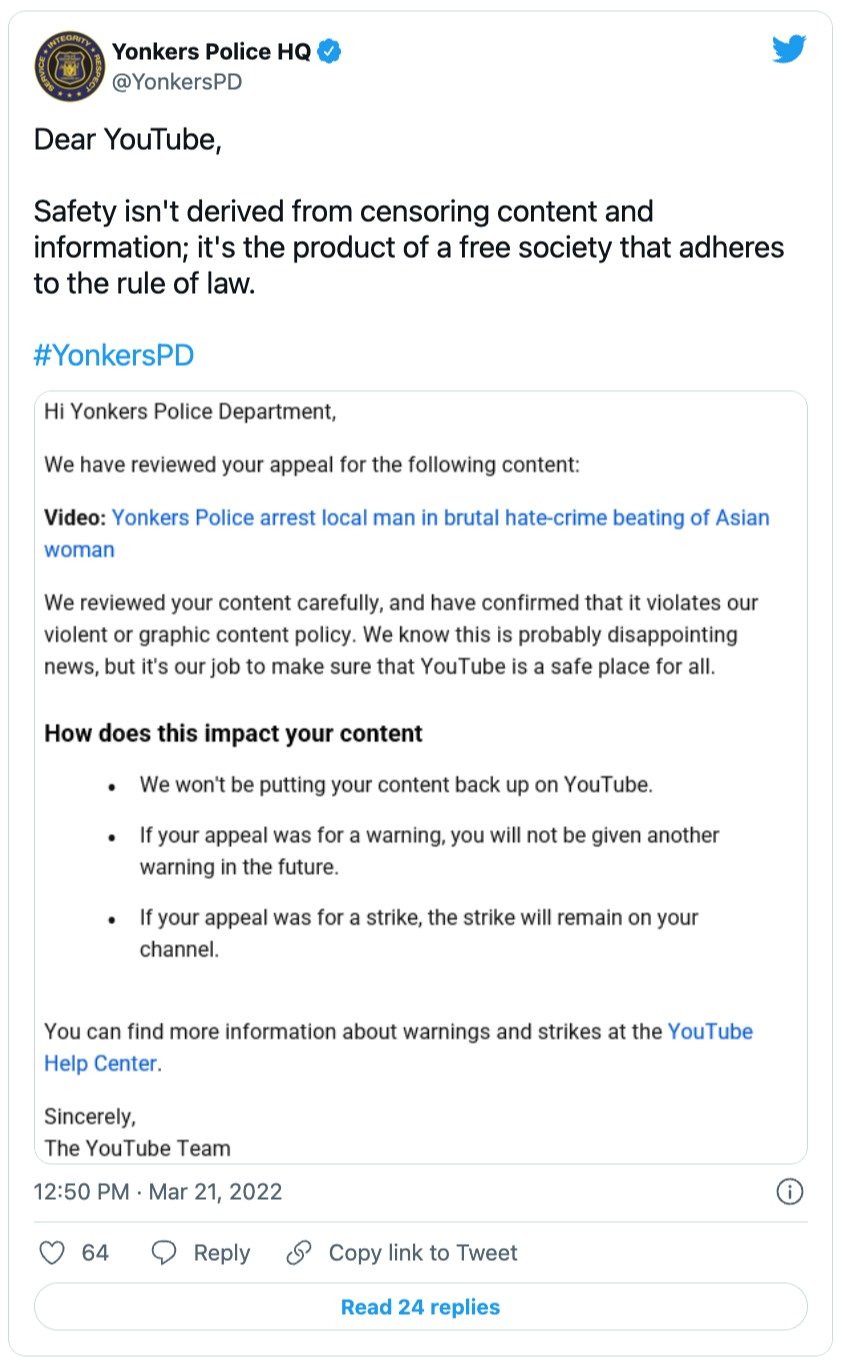 In the tweet, the Yonkers police wrote: "Dear YouTube, Safety isn't derived from censoring content and information; it's the product of a free society that adheres to the rule of law."