YouTube is removing videos even before they are published – no doubt the type of next-level censorship that makes censorship advocates happy, but also something that should give pause to creators, and their audiences.
Namely, on Tuesday, Jon Joseph Bourgerie of The British Entrepreneur YouTube channel announced that he had finished his interview with Dr. Peter McCullough, and that it would be uploaded on Friday.
"This is a great one with a great human. Let's hope it doesn't get banned," Bourgerie tweeted.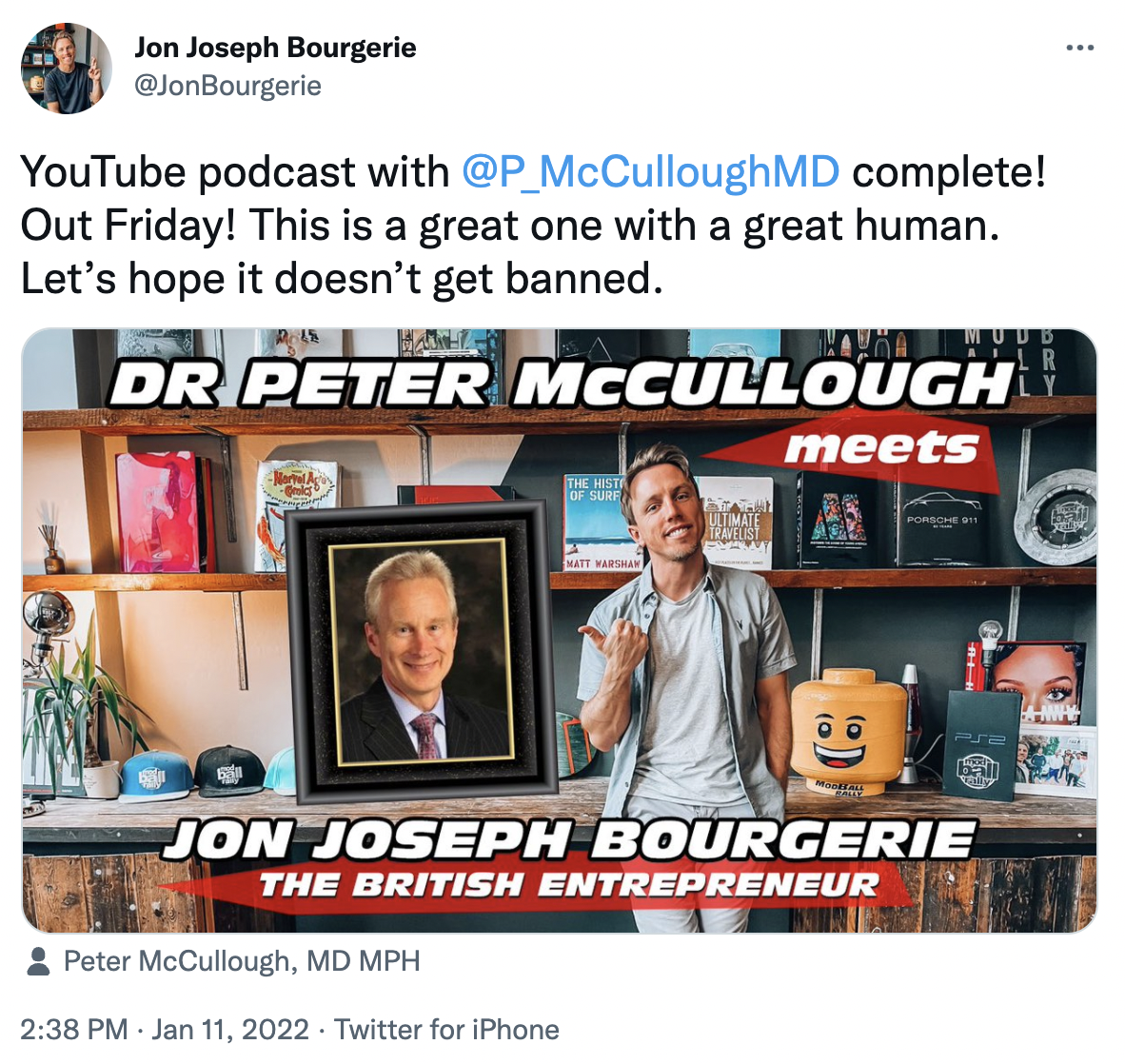 His next post the very same day said that the podcast episode had indeed been banned by YouTube – well before it even went live.
The tweet was accompanied by a screenshot of a message stating that the removal came as a result of community guidelines violations.
On Wednesday, Bourgerie shared on Twitter that he appealed the removal but was unsuccessful. The episode was banned for medical misinformation, YouTube informed him. This creator described the explanation as "insanity," announcing that the interview will be released on Friday elsewhere on Big Tech – on Apple and Spotify.
YouTube's boilerplate message informing Bourgerie that the appeal was rejected contained no other clues beyond the broad claim of "medical misinformation."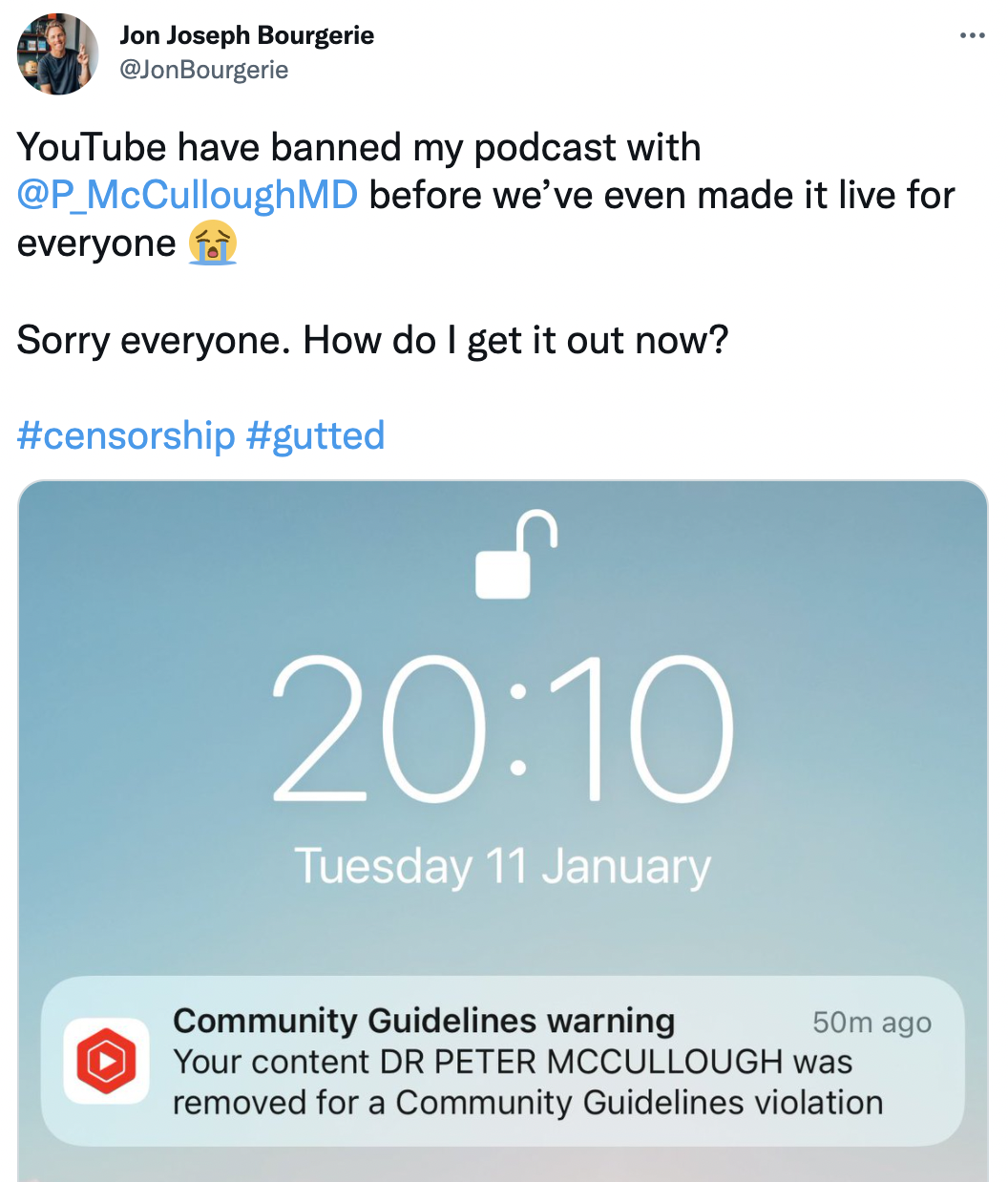 Bourgerie tried again, tagging YouTube on Twitter in an attempt to convince the giant that Dr. McCullough had references for everything he said during the conversation, adding that he hoped the removal was "just an error."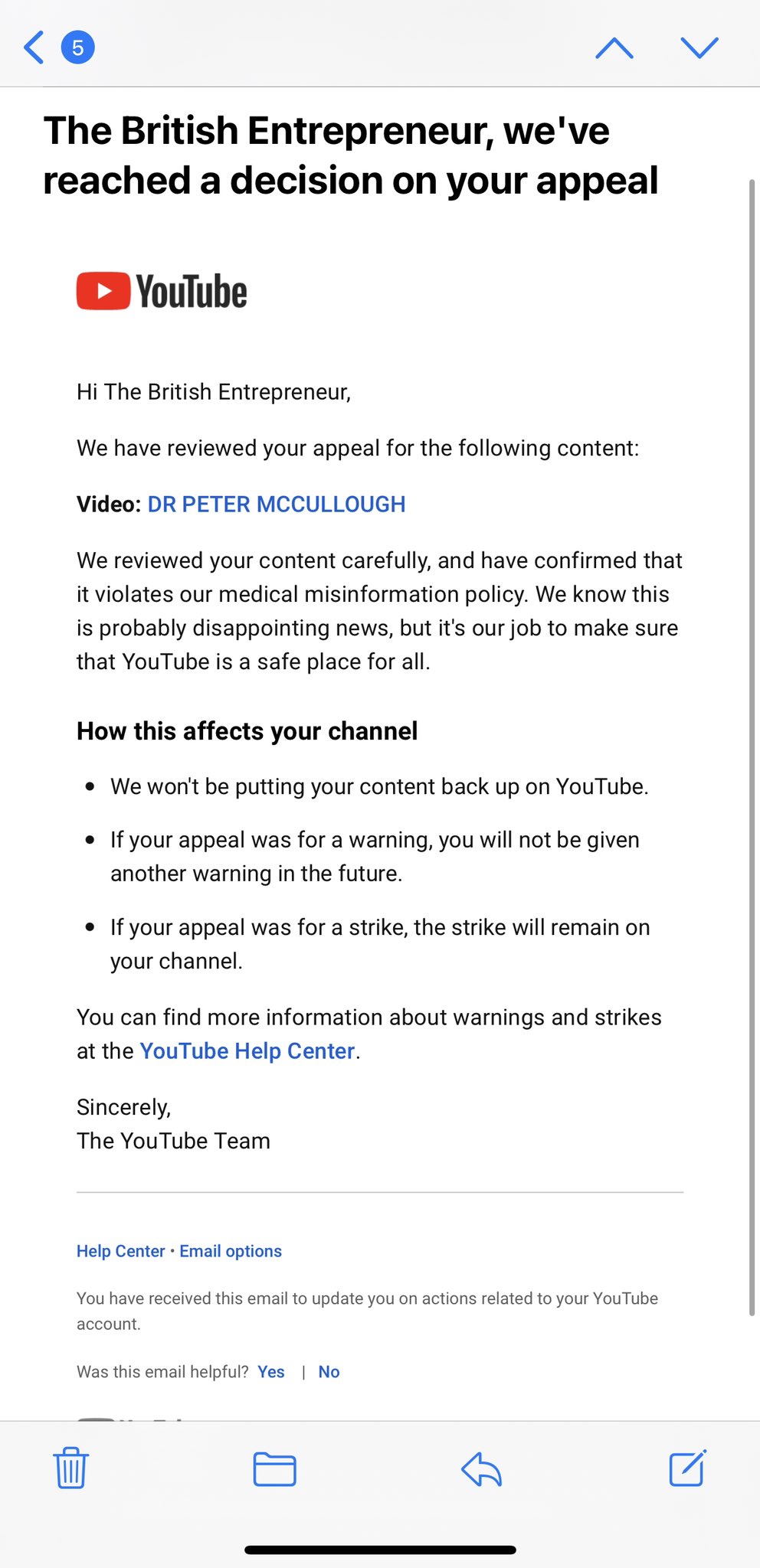 The "response" he got from the YouTube account was a link to a page where users can "troubleshoot" video takedowns, and another on how community guidelines are enforced.
Bourgerie refers to himself as "a serial entrepreneur and crypto investor" who talks to "interesting people from all walks of life."
Dr. Peter McCullough, meanwhile, is an internist, cardiologist, and epidemiologist who hosts The McCullough Report.
Appearing on Joe Rogan's podcast in mid-December, McCullough said that early Covid treatments were suppressed intentionally and comprehensively, resulting in suffering, hospitalization and death. According to this doctor, the goal was to make sure as many people as possible received the vaccine as soon as it became available.