More censorship by influential tech platforms such as YouTube has sparked a new controversy, this time centering on Robert F. Kennedy Jr., the 2024 Democratic presidential aspirant, and James O'Keefe, the founder of the O'Keefe Media Group.
"Violation of community guidelines" is the reason assigned by YouTube for the removal of their video.
Titled "Lawsuits, Anthony Fauci, Fear, FBI, Becoming Commander-in-Chief and more!" the expunged interview had drawn considerable interest from their followers and viewers worldwide.
Kennedy's active presidential campaign bolstered this appeal. The elimination of the interview has once again fired up discussions regarding online censorship. Particularly, it pivots on how the tech "monarchs" in Silicon Valley control the content that graces the dominant platforms, stifling free speech.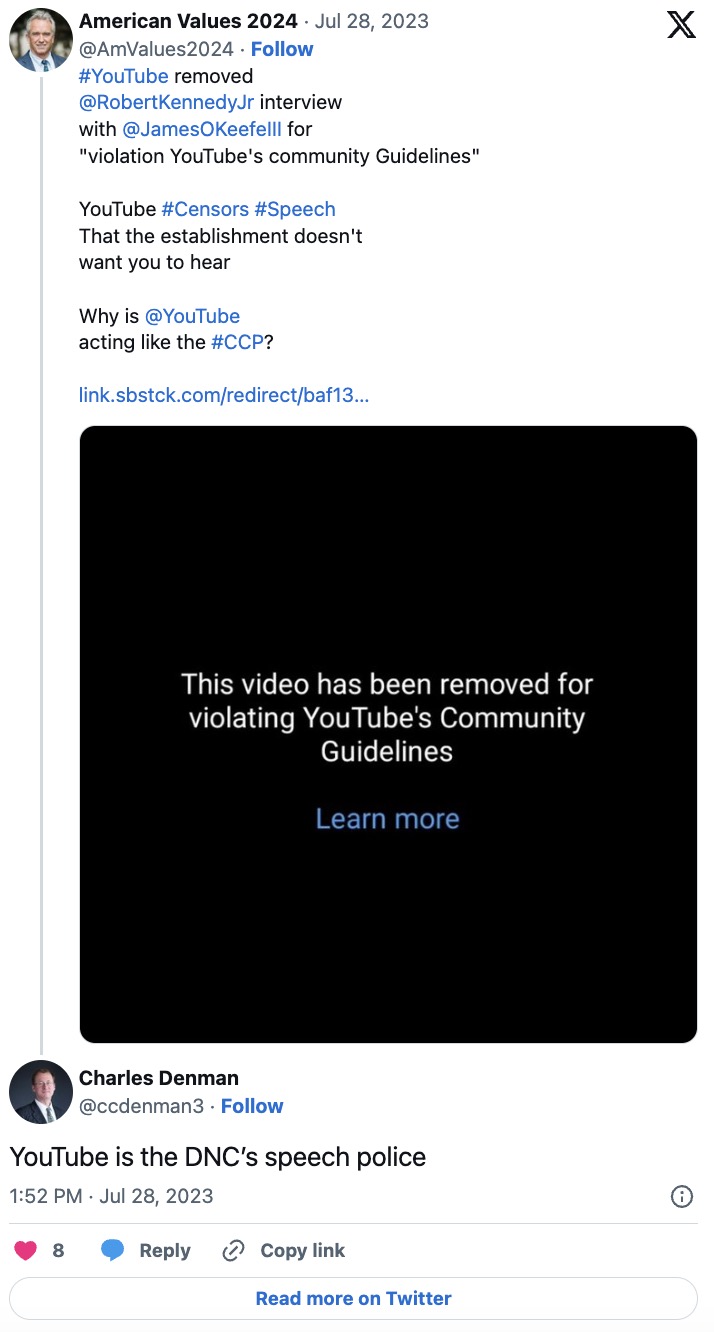 Kennedy, a figure of debate among Democrats, is renowned for his outspoken skepticism regarding the Covid-19 vaccines.
James O'Keefe, a figure with his share of controversy thanks to his famous covert sting investigations, took to Twitter to highlight YouTube's actions, implicitly challenging the rationale behind the removal.