On December 13's episode of Joe Rogan's podcast The Joe Rogan Experience, he interviewed Texas-based cardiologist Dr. Peter McCullough. A video of the interview that was posted by the Dr. McCullough's YouTube channel was censored from the platform.
Dr. McCullough, on Twitter, shared a link of the video on YouTube and predicted its censorship: "Alright, we'll see how long this lasts up, great chat with @JoeRogan on health & C19 #PeterMcCulloughMD."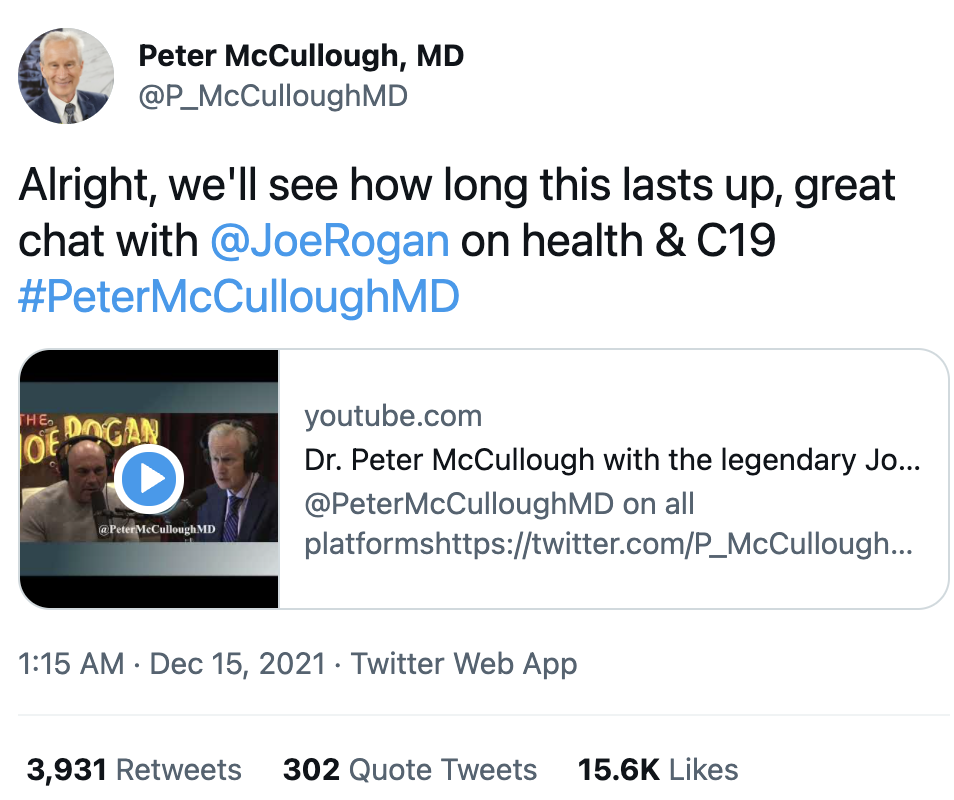 The video shared in the tweet was censored, as predicted, with a statement reading: "This video has been removed for violating YouTube's Community Guidelines."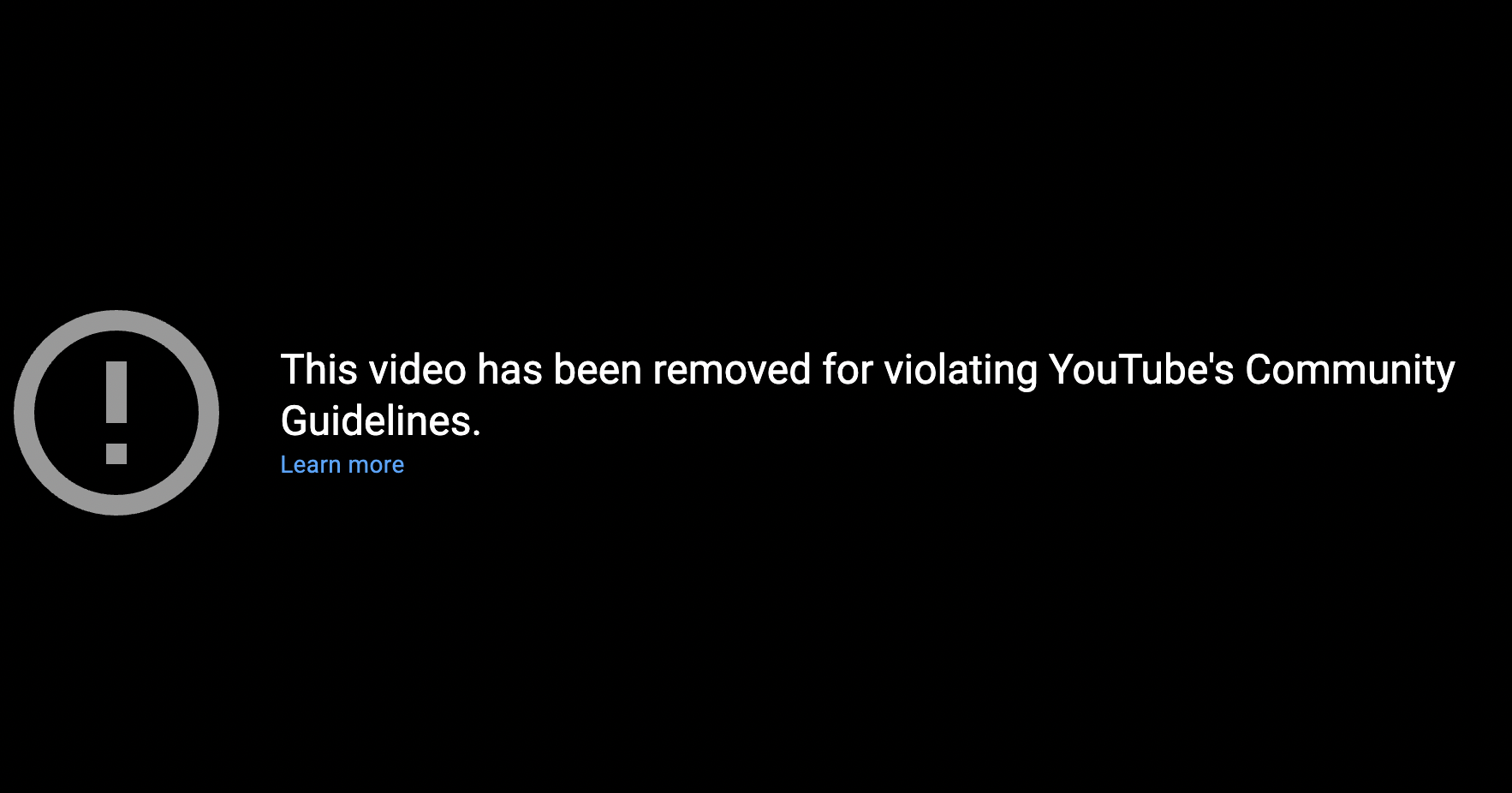 Rogan responded indirectly to the YouTube censorship by retweeting an anti-censorship post by comedian Tim Dillon: "You have to defeat bad ideas with good ideas. Censorship is a drug and once it becomes mainstream it will be wielded by both political extremes. How people choose not to see this is beyond me. But the idea of silencing one's enemies is powerful and apparently all consuming."
In the November 17 Timcast IRL Livestream, Rogan warned about Big Tech censorship. He said: "All these, like, internet companies, whether it's Google or whether it's Facebook or Instagram, if they can just censor you based on ideology, then you don't have freedom of speech."
The full episode is still available on Spotify.