World leaders and tech giants discussed the issue of "better protecting kids online" during the Paris Summit this week.
France's President Emmanuel Macron spearheaded the meeting about kids and social media, with reps from tech giants, including Amazon and the CEO of YouTube, Susan Wojcicki.
"Protecting our children and teenagers online means taking them away from inappropriate or dangerous content, from violence, hatred and pornography," French President Emmanuel Macron tweeted on Thursday before the meeting.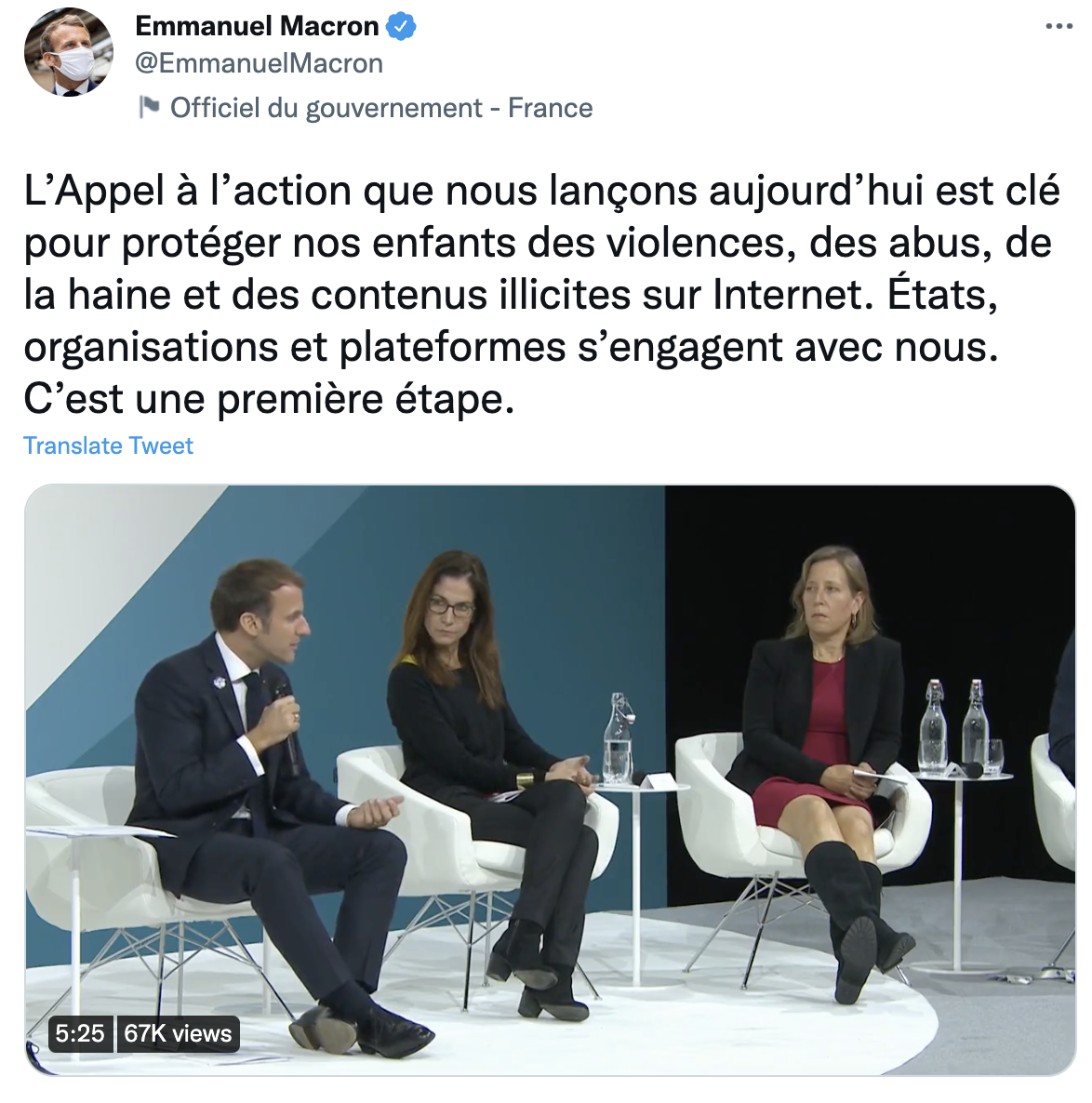 He called on governments and tech companies to "make concrete commitments for 2022."
A French official said the focus of the meeting would be making "joint commitments" on making the internet safer for kids. The meeting was classed as a "starting point" to making solid actions such as parental controls and other features to protect kids from inappropriate content and cyberbullying.
For years, children's rights advocates have called on online platforms to do more to protect children.
The Paris summit's call to better protect kids online was praised by the head of a French association on combating bullying in schools Nora Fraisse. She founded "Marion La Main Tendue" (Marion The Outstretched Hand) after her daughter committed suicide at the age of 13 due to bullying in school.
"Those who are spreading hatred via their pipes hold some responsibility," she said, referring to social media apps like Instagram, TikTok, and Snapchat. Fraisse feels there is a link between bullying at school and cyberbullying.
According to her, social media platforms can combat online harassment by requiring proof of identity to use social media.