In view of the coronavirus pandemic, YouTube has announced in a press release the decisions it has taken and the new measures it has implemented for operating with reduced staff.
And it's not good news for creators.
Instead of being more liberal with what it allows on the platform, YouTube said that it was going to rely more on automated bots to filter potentially violating content and remove it from the platform without any human review – meaning that video removals are now going to increase on the platform.
More video removals
"… automated systems will start removing some content without human review, so we can continue to act quickly to remove violative content and protect our ecosystem, while we have workplace protections in place," YouTube said.
"As we do this, users and creators may see increased video removals, including some videos that may not violate policies".
Not only are video removals going to increase, the appeals resolution will also now take longer than before (and they were already a cause for contention with creators), considering the weaker workforce due to the pandemic.
"If creators think that their content was removed in error, they can appeal the decision and our teams will take a look. However, note that our workforce precautions will also result in delayed appeal reviews," said YouTube.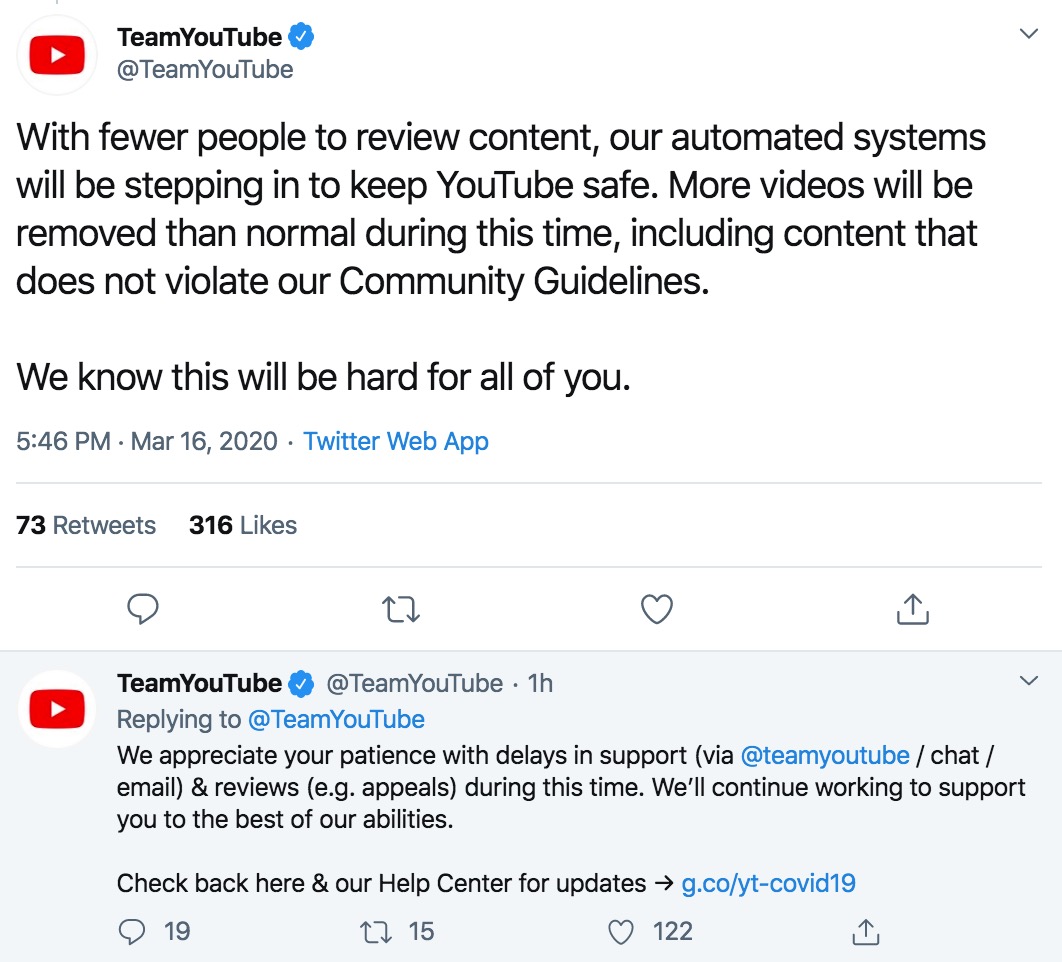 Suppressed livestreams
What's more, YouTube is also saying that it will tighten the leash around promotions and live streams. And in a few cases, "unreviewed content may not be available via search, on the homepage, or in recommendations".
While YouTube says that it will still continue to stick to its previously held stance against advertising on videos surrounding coronavirus, monetization for other videos unrelated to the pandemic will still be the same.
The company also stated that it will strictly take down any videos that "discourage people from seeking medical treatment or claim harmful substances have health benefits".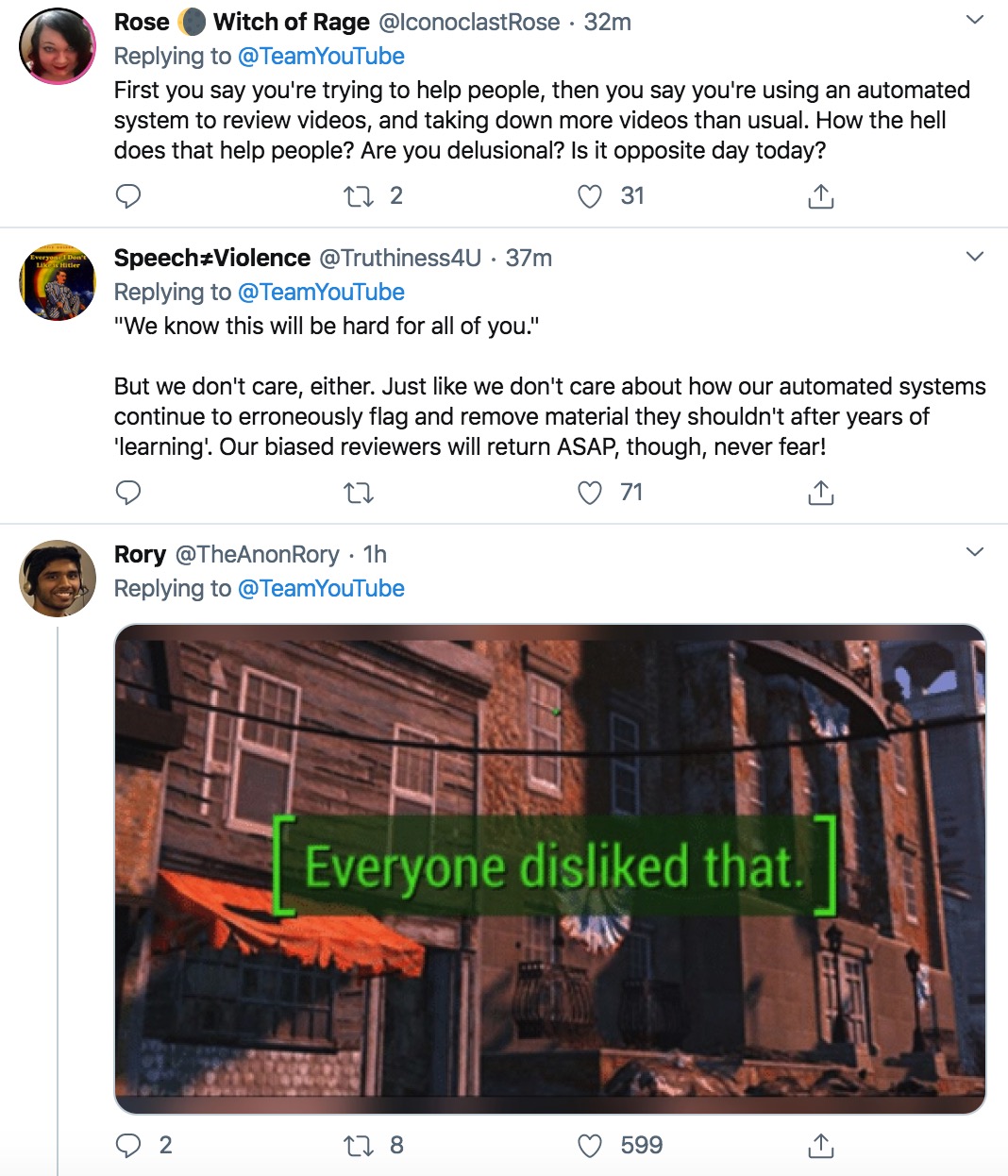 YouTube further says that the measures adopted to tackle the on-going situation may result in delays on various fronts – including support and reviews, as well as application processing for YouTube partner program.
Acknowledging the fact that users and creators would be affected by the said changes, YouTube said that it was taking all such steps to ensure overall safety.
"We recognize this may be a disruption for users and creators, but know this is the right thing to do for the people who work to keep YouTube safe and for the broader community. We appreciate everyone's patience as we take these steps during this challenging time," wrote the company.