YouTube is censoring Alexei Navalny's SmartVote initiative, a project designed to consolidate the votes of those who oppose Russia's ruling party, United Russia.
Alexei Navalny is Russia's opposition leader. He has unsuccessfully tried for the seat of president because of inflated criminal charges imposed by the government. He's currently in prison for violating parole conditions for a 2014 conviction.
In 2018, he launched the Smart Voting project, an effort to steal seats from the ruling United Russia, by consolidating the votes of those who oppose it. Russia's media regulator, Roskomnadzor (RKN) quickly blacklisted the project's main website, claiming it violated Russia's privacy laws.
On Thursday, Russia's news outlet Sota Vision reported that YouTube had removed a link to the SmartVote initiative from one of its videos that was streamed in August 2019 during anti-government protests. The Google-owned video sharing platform claimed that the link violated its "spam, deceptive practices, and scam policies." Sota Vision is now only one more infraction away from getting a suspension.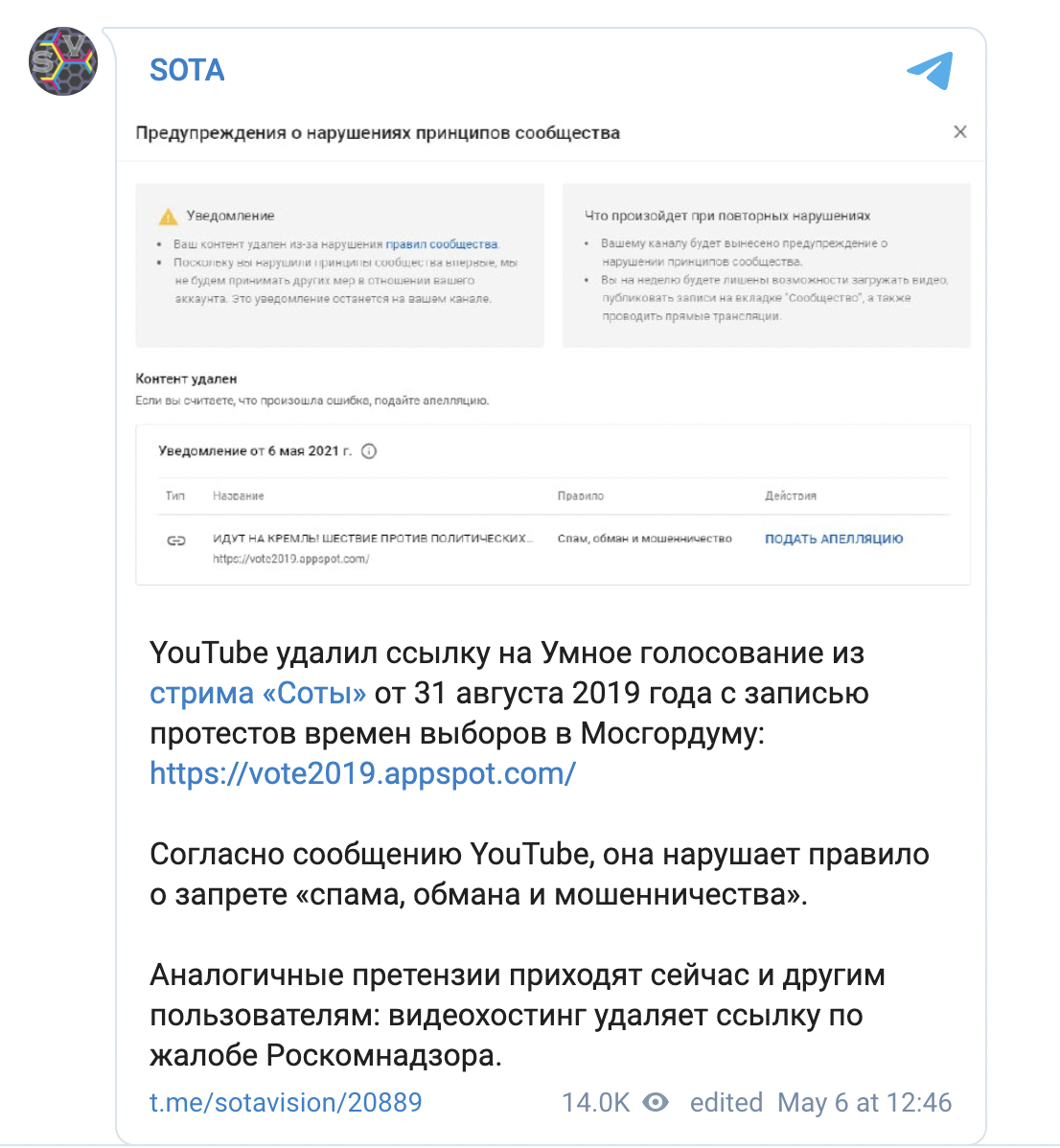 YouTube also deleted similar links on content posted by Novaya Gazeta, and opposition politician Ilya Yashin.
Sota Vision believes the censorship of the SmartVote initiative links is in response to a complaint filed by RKN.