YouTube has pulled down a clip from comedian Theo Von's podcast, featuring the inimitable Jewish comedian Roseanne Barr, for breaching its hate speech policy. The contentious snippet spotlighted Barr making a convoluted and sarcastic joke about the Holocaust, while also linking Jewish people to global issues. The video-streaming giant slapped a one-week ban on Von's channel, barring him from uploading any content during this period.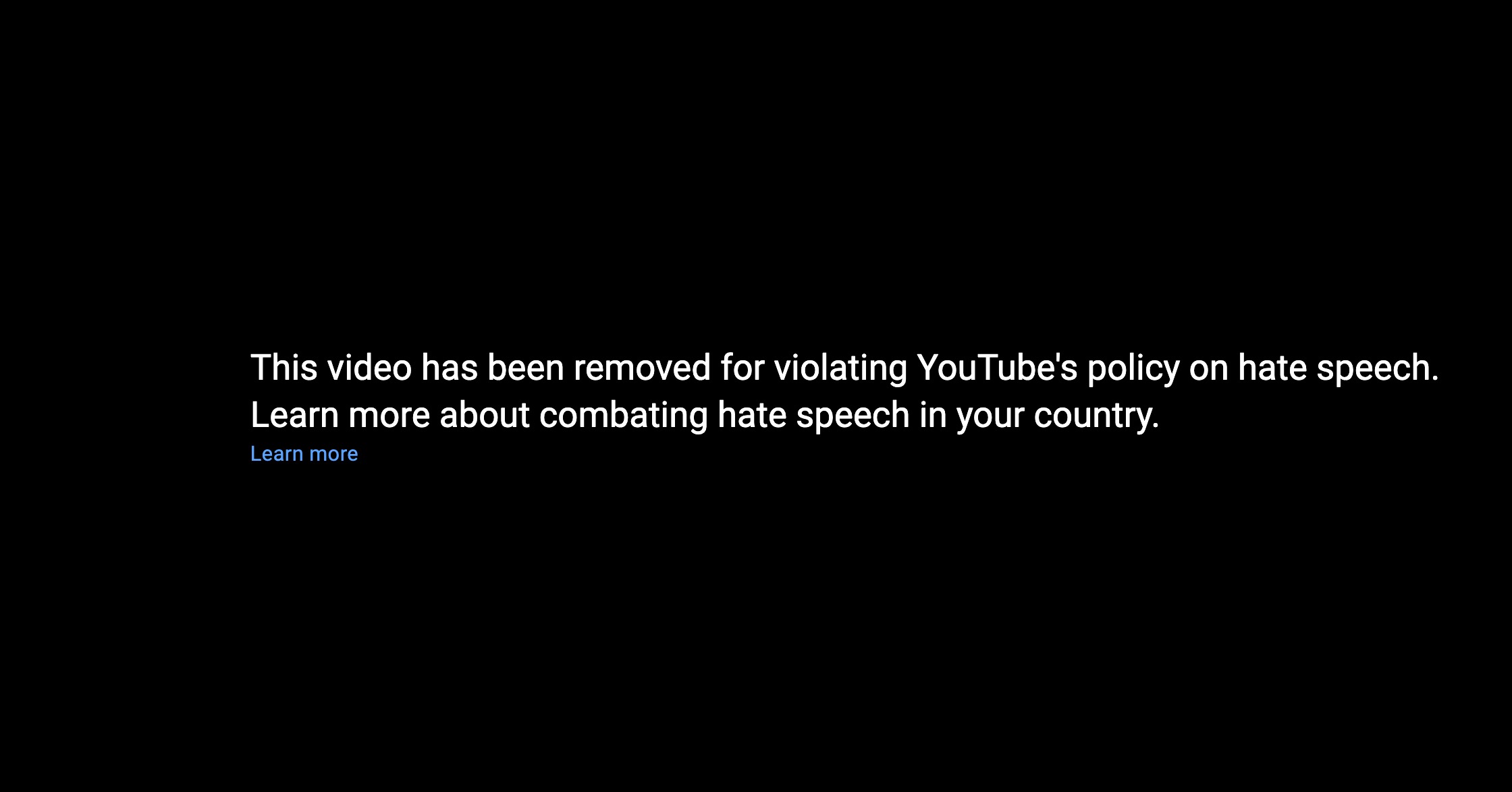 This disciplinary measure unfolded after Barr's appearance on Theo Von's podcast on June 14, during which she attempted to make a peculiar point by saying, "And nobody died in the Holocaust, either, that's the truth. It should happen — six million Jews should die right now, because they cause all the problems in the world. But it never happened." Despite both Barr's son and Von insisting that her statement was dripping in sarcasm, YouTube was unswayed.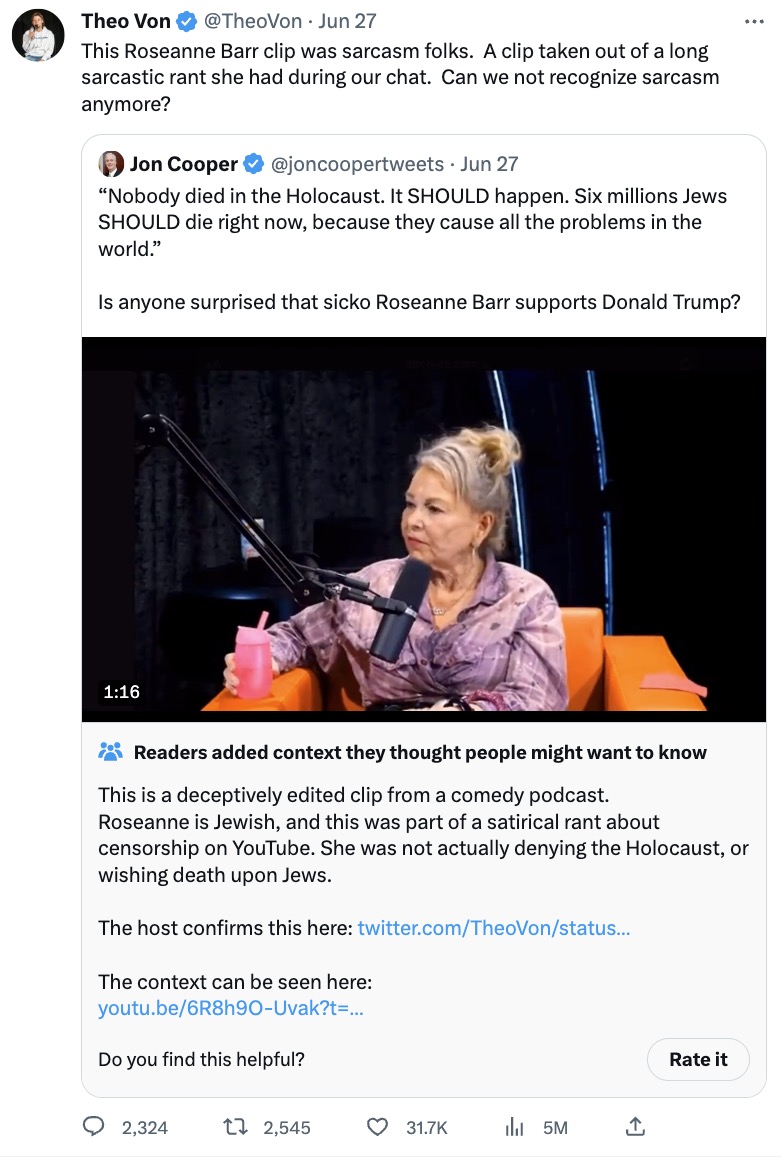 Jack Malon, who speaks on behalf of YouTube, conveyed the company's stance to Variety, stating, "We issued a strike to Theo Von's channel for violating our hate speech policy, which prohibits content promoting violence against individuals or groups based on attributes such as race or religion. As a result of this strike, the channel is prohibited from uploading content to YouTube for one week."
Barr was swift to defend herself in a YouTube interview. Clad in a defiant demeanor, she underlined that she was jesting about denying the Holocaust. Furthermore, she shared that she had a connection to the Holocaust through growing up in a building inhabited by survivors. The comedian, identifying herself as "100 percent Jewish," also opined that the world was "under such Satanic mind control," while criticizing various political matters.
Barr's son, Jake Pentland, and Von himself stood as unwavering bastions in her defense, attributing her remarks to sarcasm. Von took to Twitter, decrying the inability of some to recognize sarcasm, and labeling Barr as "a mensch and one of the funniest people I've ever met."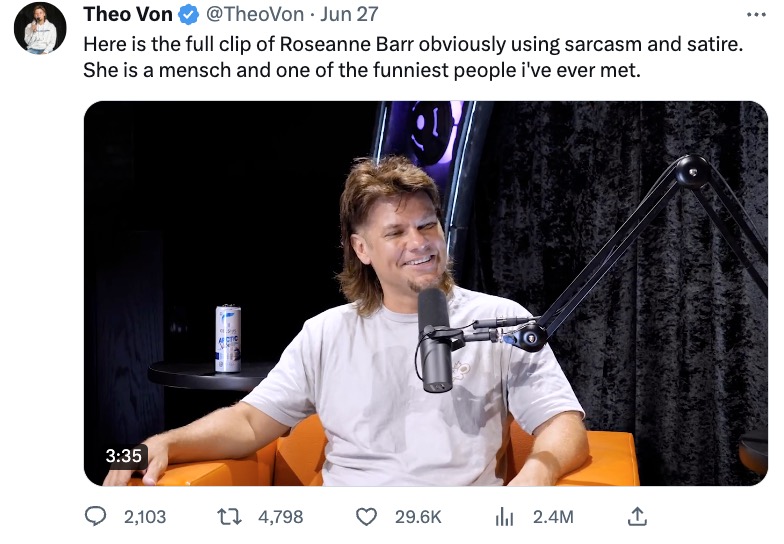 Pentland, in his candid dismissal of critics, told TMZ, "We are embarrassed that people are stupid enough not to recognize Roseanne is being sarcastic. We think it's funny that people are so stupid. Let's stop doing this clickbait shit, we need to focus on big problems in America."