YouTube channel RutersXiaoFanQi, known for mocking Chinese President Xi Jinping, has been removed. Online free speech advocates claim that the Chinese Communist Party used YouTube's copyright infringement policies to get the channel banned.
According to Radio Free Asia (RFA) the last video uploaded on the channel mocked Xi for his attempts to become an emperor and claiming honorary university degrees, yet he has an "elementary school level" education.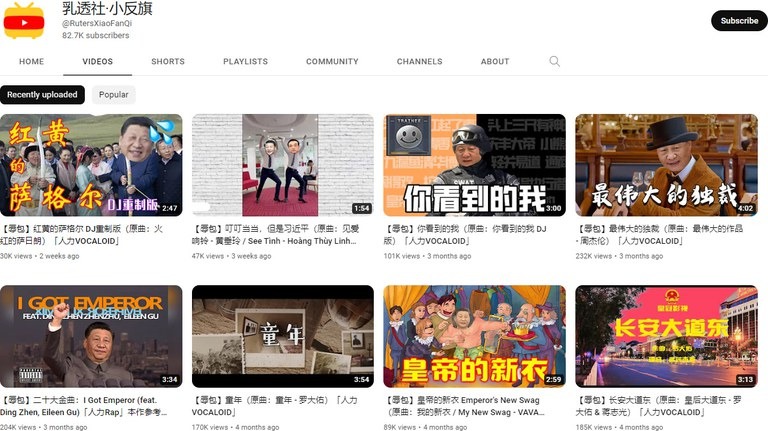 According to a former contributor of the channel, it was removed because of violating copyright policies by using copyrighted music. A current contributor said that Beijing exploited YouTube's policies of automatically shutting down a channel after receiving too many complaints.
"Those Chinese companies must have been instructed by the government to weaponize copyright claims," the source said, adding that state-run media might have also filed copyright claims because the channel used their video content.
President Xi does not like being mocked or criticized. The government cracks down on satire because it is an effective tool in spreading dissent.
"A key thing about this kind of satire is that it's a low-cost way to demolish the party's authority," RFA's correspondent from RutersXiaoFanQi explained. "A short video that makes just three points is obviously going to attract more viewers than a long book about the evil done by the party."
"These videos can attack the evil done under the Chinese Communist Party in a funny way, and in a short period of time, which is very harmful to the party's stability maintenance regime."