YouTube demonetized Grabien Media's channel this week. Grabien Media is an organization that posts politically-themed videos.
According to Breitbart News, Grabien has been in YouTube's crosshairs for the past few months. Back in May, YouTube removed a video posted by Grabien where a concerned mother was complaining about mask-wearing mandates for kids.
While announcing YouTube's decision on Twitter, Grabien's founder Tom Elliott insinuated that the demonetization was a result of a video featuring Trump's speech at CPAC that was removed about a week ago.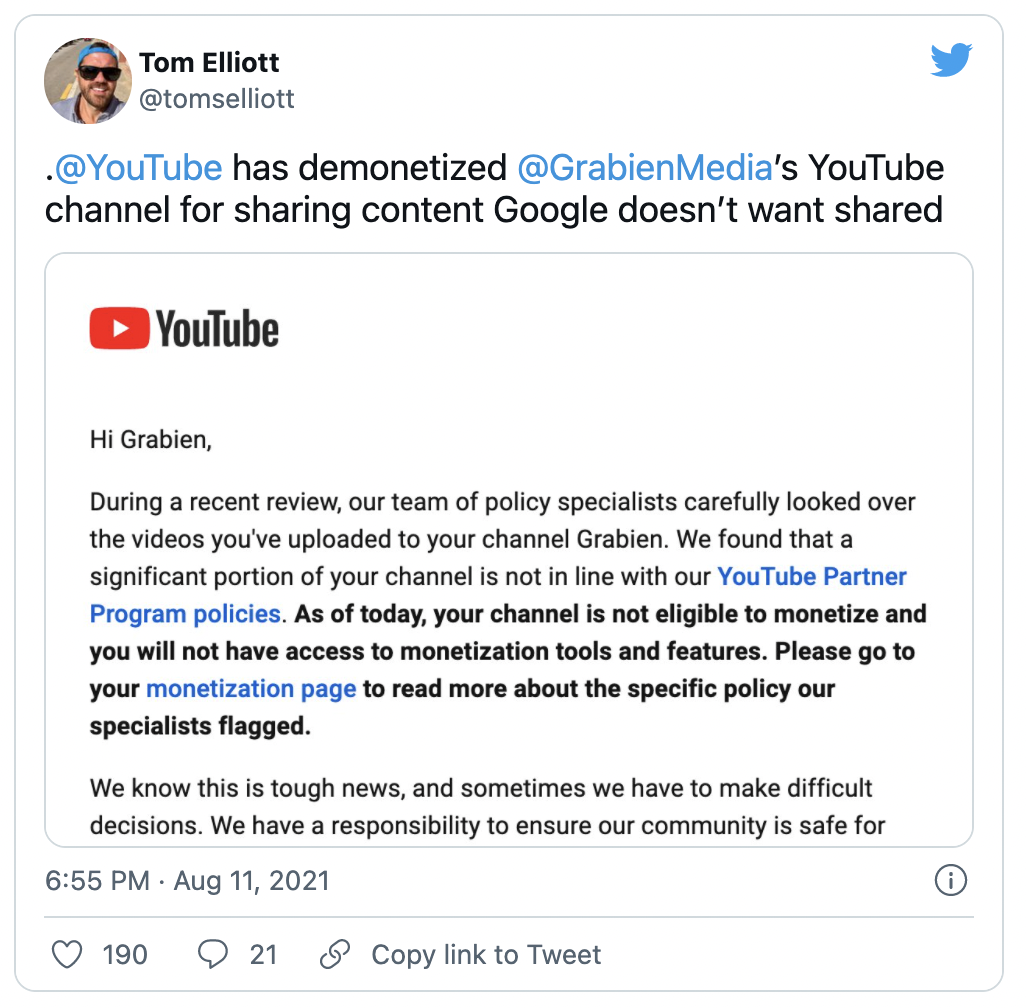 "I suspected this was coming after YouTube last month randomly pulled down a Trump clip from CPAC in February, giving our channel a 'strike,'" he wrote. "Four days later, they 'age restricted' a video, and the next day another."
Elliott denied YouTube's excuse that the channel was demonetized over reused content.
"Now, a week later, they've demonetized the account. Their stated reason is that our channel has 're-used content,' which is untrue. We only post original montages and news clips pulled from public domain news sources. If it were true, surely they would've flagged specific clips," he tweeted.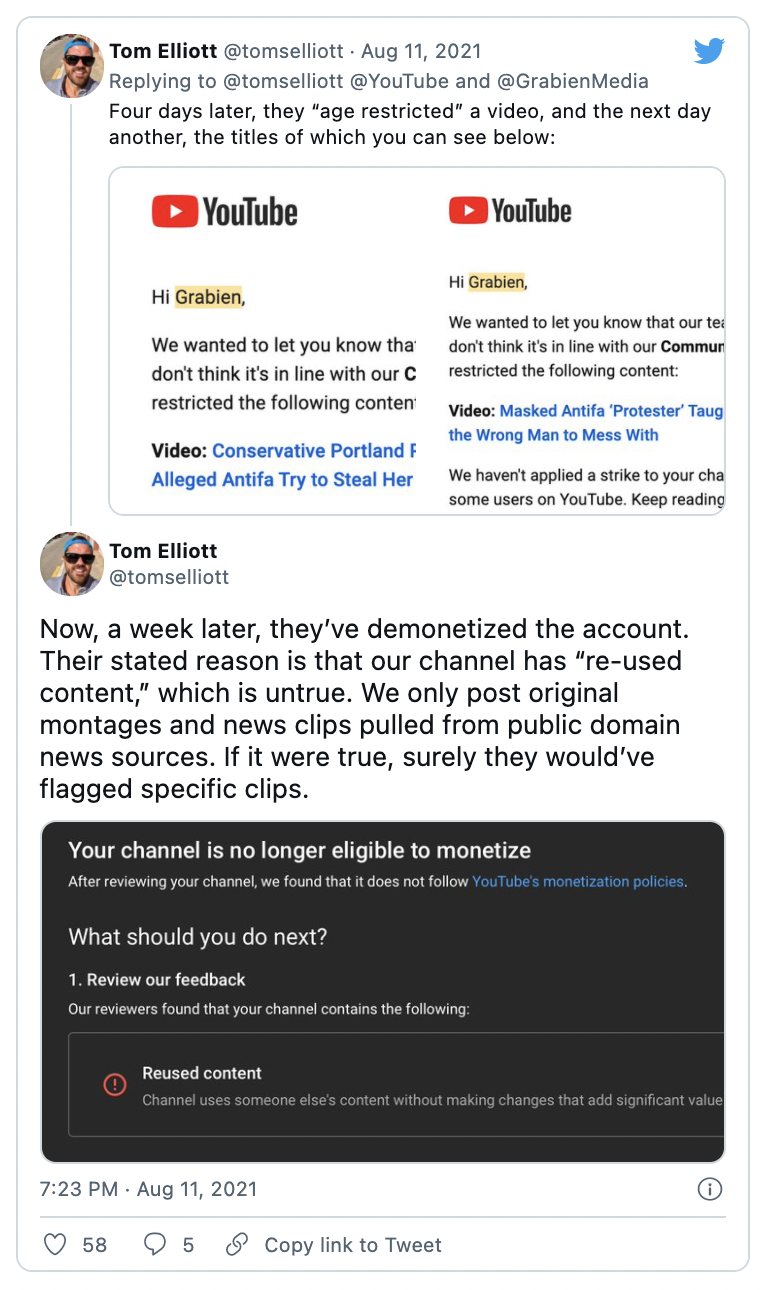 Elliott concluded the series of tweets by stating that the demonetization does not affect Grabien's bottom line, adding the move only underscores the importance of organizations such as his.
"Unlike many creators who rely heavily on Google for their revenue, our YouTube channel has no real importance to our company," he wrote. "In fact, their targeting of conservatives sites only validates the importance of companies like Grabien Media offering better, freer alternatives."