YouTube has stripped independent video creator Matt Orfalea of his ability to earn ad revenue via its Partner Program after it flagged a 13-second parody video from May 2014 for allegedly violating its "violent criminal organizations" policy.
The video titled "Starbucks makes you evil | Elliot Rodger" features a clip of the deceased spree killer Elliot Rodger drinking a Starbucks vanilla latte and saying: "Hey, Elliot Rodger here, enjoying a nice vanilla latte."
It then cuts to a screen showing a Starbucks Coffee logo along with the message: "Insanely overpriced beverages for psychopaths."
The video had been on YouTube for over seven years but today, YouTube flagged it, removed it, and demonetized Orfalea's entire channel, preventing him from earning from his recent work.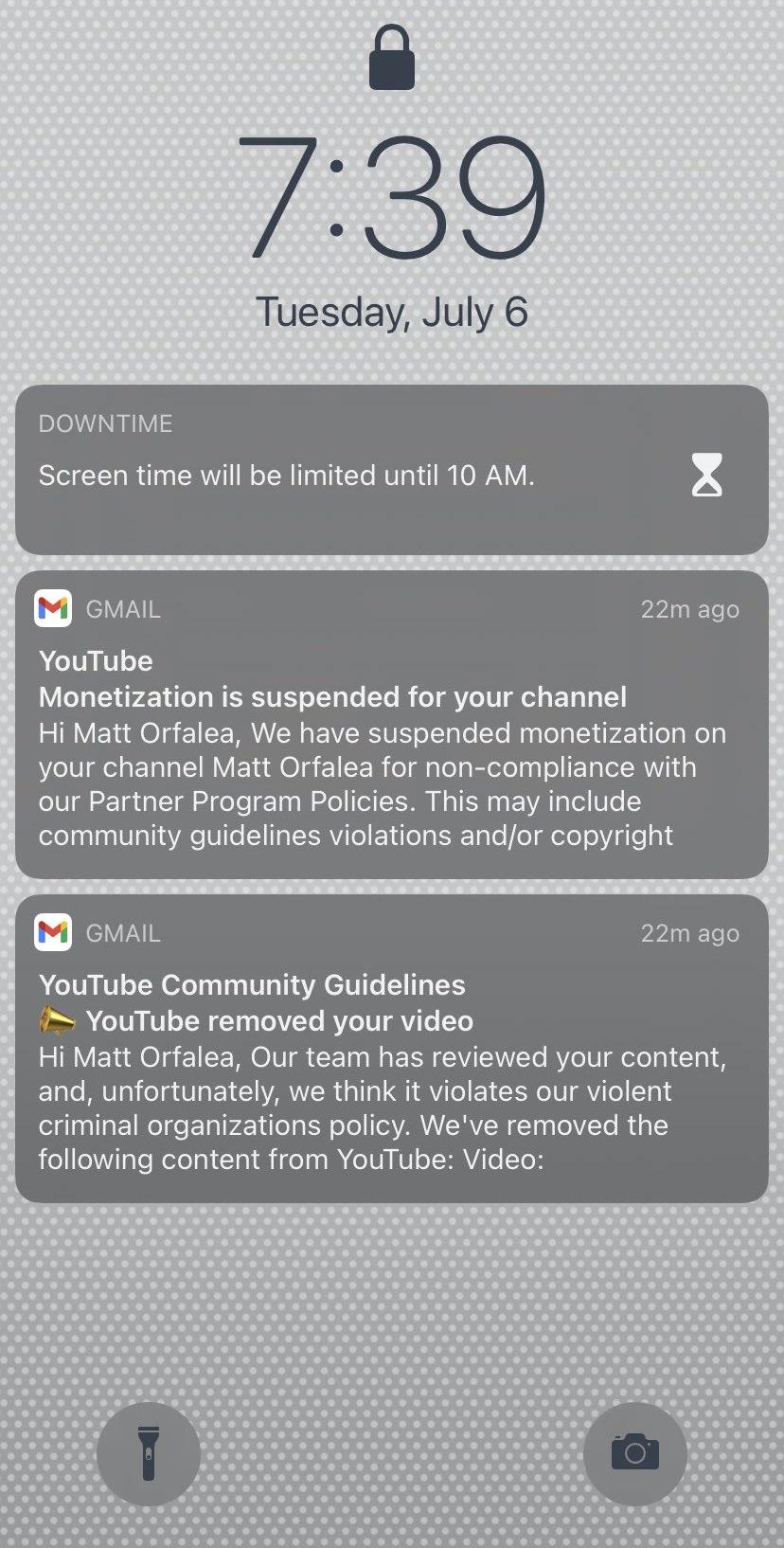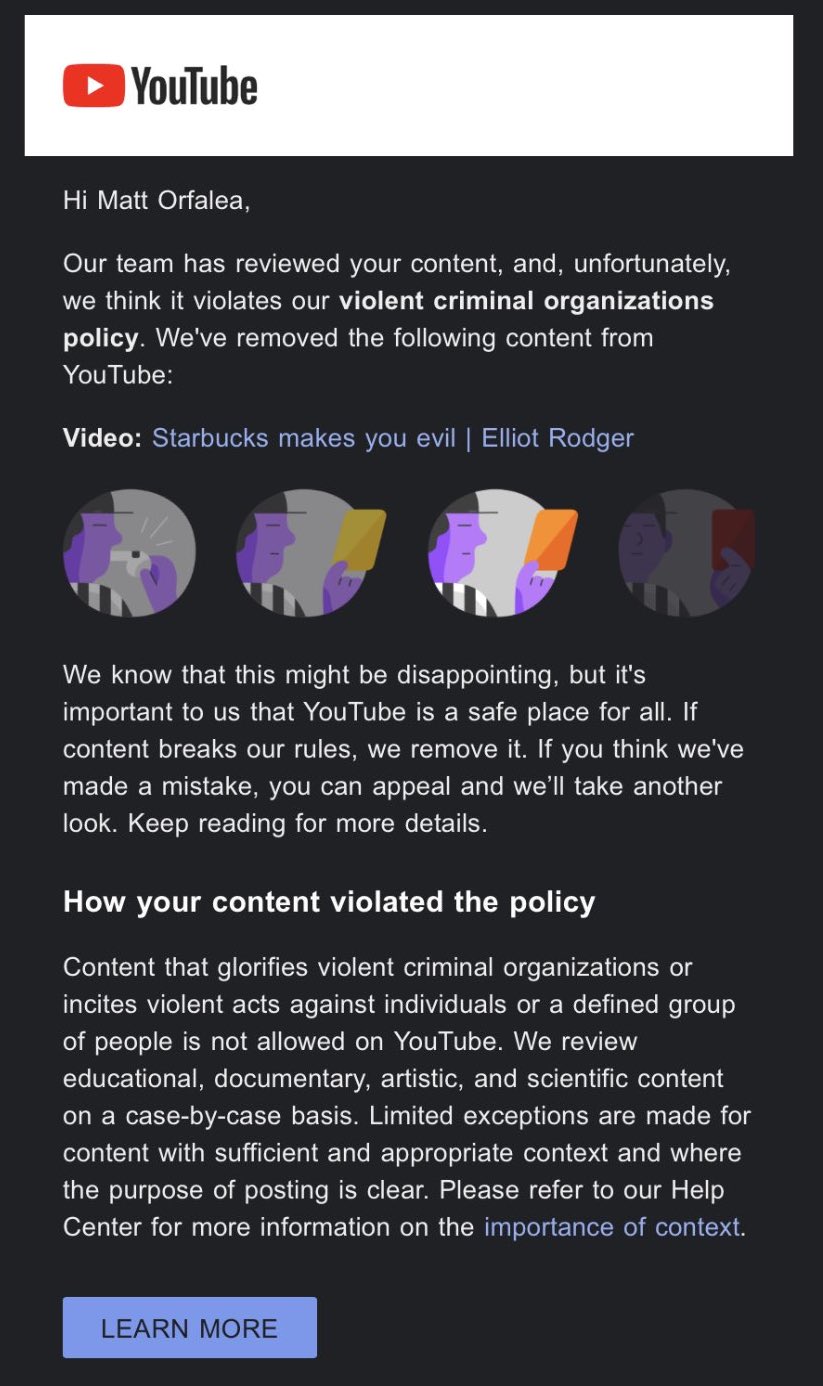 "YouTube has just demonetized my entire channel for 'violent criminal organization,'" Orfalea tweeted. "This is over a 7 year old Starbucks commercial parody!!!! Why now all of a sudden??!"
He added: "I'm obviously making fun of materialism, corporations, and narcissists. NOT organizing a violent criminal organization!!!!!!"
Orfalea has been posting to YouTube since 2009 and has racked up over eight million views during his time on the platform. Despite posting to the platform for more than a decade, he's now lost his ability to earn ad revenue because of this years-old 13-second clip.
YouTube's decision to demonetize Orfalea comes just a couple of weeks after he was censored by the tech giant for uploading what he describes as "unpublished rough cuts" of a video highlighting YouTube's censorship of ivermectin.
According to Orfalea, it's always been a regular part of his workflow to upload private, unpublished cuts of his videos to YouTube so that he can"see if YouTube recognizes any violations or issues that could lead to demonetization" which he can then fix if necessary before publishing and "quality check and preview" how the videos plays on YouTube.
But when he went through this process for his video covering YouTube's censorship of ivermectin, Orfalea was given a warning and three of his unpublished videos were removed. Orfalea deleted the remaining unpublished cuts in an attempt to avoid further sanctions but was then given a strike and one-week suspension over one of these private videos that he had deleted.