YouTube is continuing to demonetize popular channels that it says offer content which doesn't align with its Partner Program policies – the channel of Dustin Ellermann, Top Shot Dustin, being one of the latest examples.
A screenshot of the message Ellermann's channel received from YouTube suggests the decision to demonetize was not made by algorithms but by humans.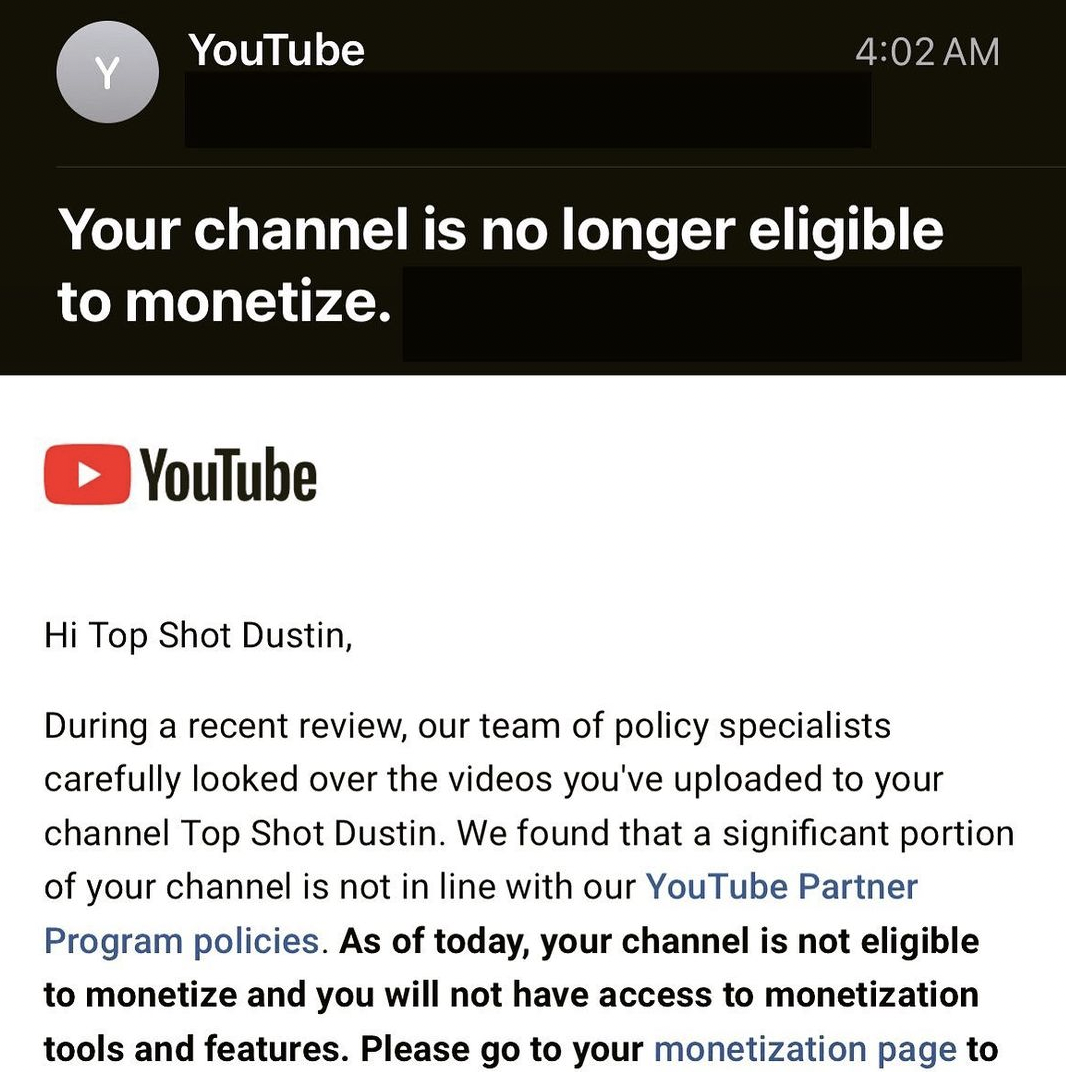 The notice said that a team of YouTube "policy specialists" went through Ellermann's videos carefully to discover that "a significant portion" of them was not in line with the giant's Partner Program policies.
Ellermann, a former winner in a season of History Channel's Top Shot show, is a licensed shooting instructor whose YouTube channel has nearly 600K subscribers and features gun and shooting-related videos, tips and reviews.
It's unclear from information available so far about the demonetization what Partner Program rules Ellermann's content runs afoul of. The program allows creators to make money by sharing ad revenue with YouTube, and even if demonetized, a video can still play ads, but creators earn nothing from them.
YouTube notified Ellermann that his channel was no longer eligible to monetize and had lost access to monetization tools and features.
Ellermann does not appear to have yet commented on the situation, and it's not clear if he plans to appeal the decision.
Judging by a disclaimer he would include in the description of some of his videos, like those showing him testing firearms, he was aware of the need to adhere to YouTube's community guidelines and would mention this, stating also that his content was educational in nature, not meant to be duplicated by the audience, as it was filmed at an official gun range, while that the creator is a certified and licensed instructor.
YouTube's demonetization policy, also known as "adpocalypse," has often been the source of major online controversy, particularly when it was used as a way to punish creators for their behavior or along political/ideological lines.