YouTube has been disabling the live chats on several independent media outlets that are covering the events that unfolded in the US Capitol on Wednesday.
The live chat was shut down on independent journalist Tim Pool's Timcast IRL live stream where he and guests discussed the protests and the subsequent Big Tech censorship of President Trump's statement calling for protestors to peacefully go home.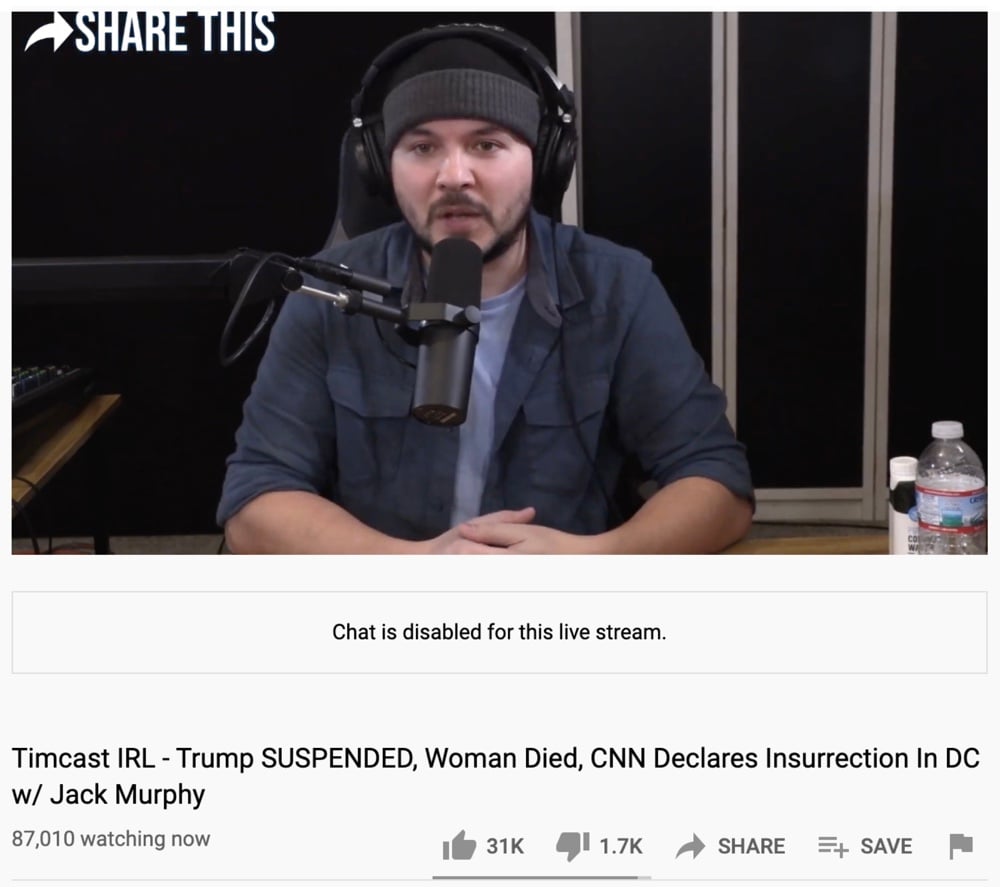 Independent journalist Luke Rudkowki, who was a guest on the stream, commented that YouTube's decision to shut down the live chat is a form of punishment.
"You still get punished because again, people come to engage, people want to have those conversations, and they can't right now," Rudkowki said.
He added that individuals who are breaking the law should be dealt with but "don't take down a whole conversation."
YouTube also disabled the live chat on independent news outlet Right Side Broadcasting Network's live coverage of the joint session of Congress electoral college count.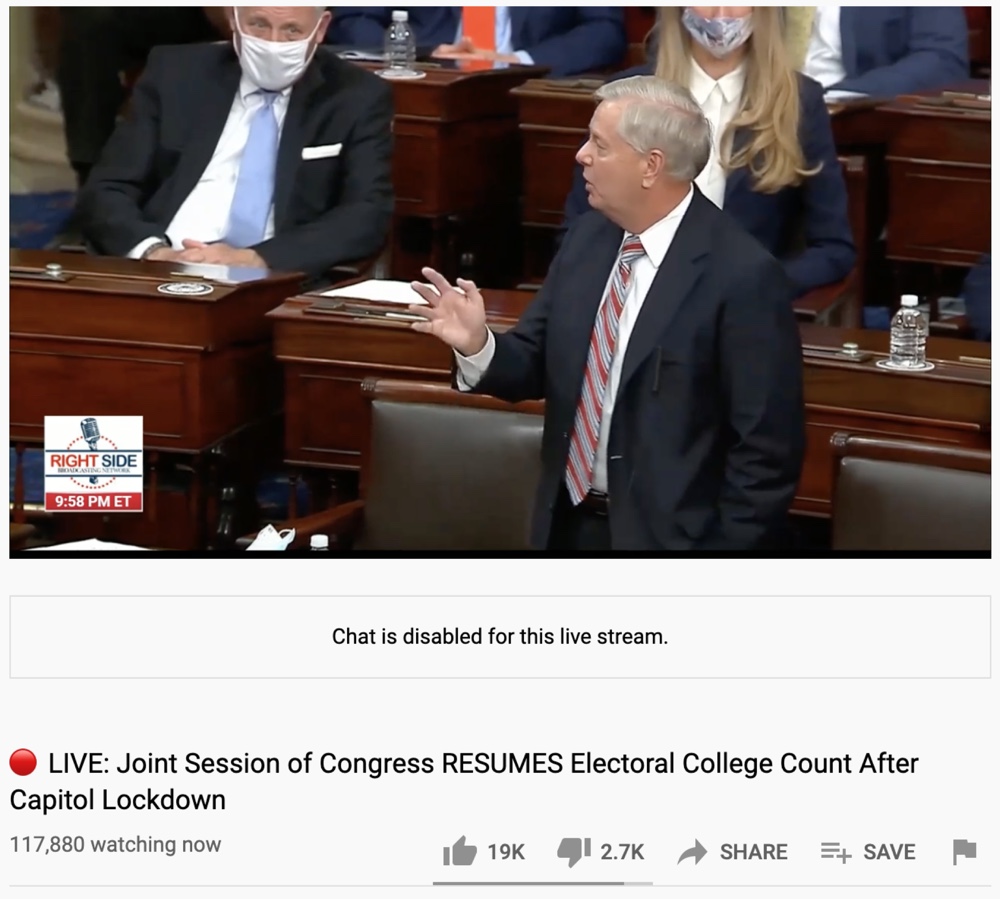 The removal of live chats on some YouTube coverage of the events in the Capitol follows Big Tech introducing a wave of restrictions after the protests.
President Trump has been suspended from Facebook and Twitter after some of his posts were flagged. Twitter also threatened to ban his account permanently.
Additionally, Facebook announced a series of additional restrictions which include a ban on photos and videos from protestors at the US Capitol and a ban on posts that call for more protests that violate the curfew in Washington DC.
Facebook Groups will also be subject to additional constraints with the tech giant deploying artificial intelligence (AI) to automatically suppress Group posts that "likely" violate Facebook's policies and automatically disabling comments on Group posts that have a high rate of "hate speech."