Twitch streamers Alinity and InvaderVie were both recently involved in controversies that were widely talked about in the YouTube commentary community.
Alinity was accused of being given preferential treatment by Twitch when she only received a 24-hour ban after a recent nip slip while InvaderVie was slammed after she donation shamed some of her viewers and described them as "cheapskates."
And now, the custom thumbnails on most of the YouTube videos that covered either of these stories are being hidden when users search for "alinity" or "invaderVie."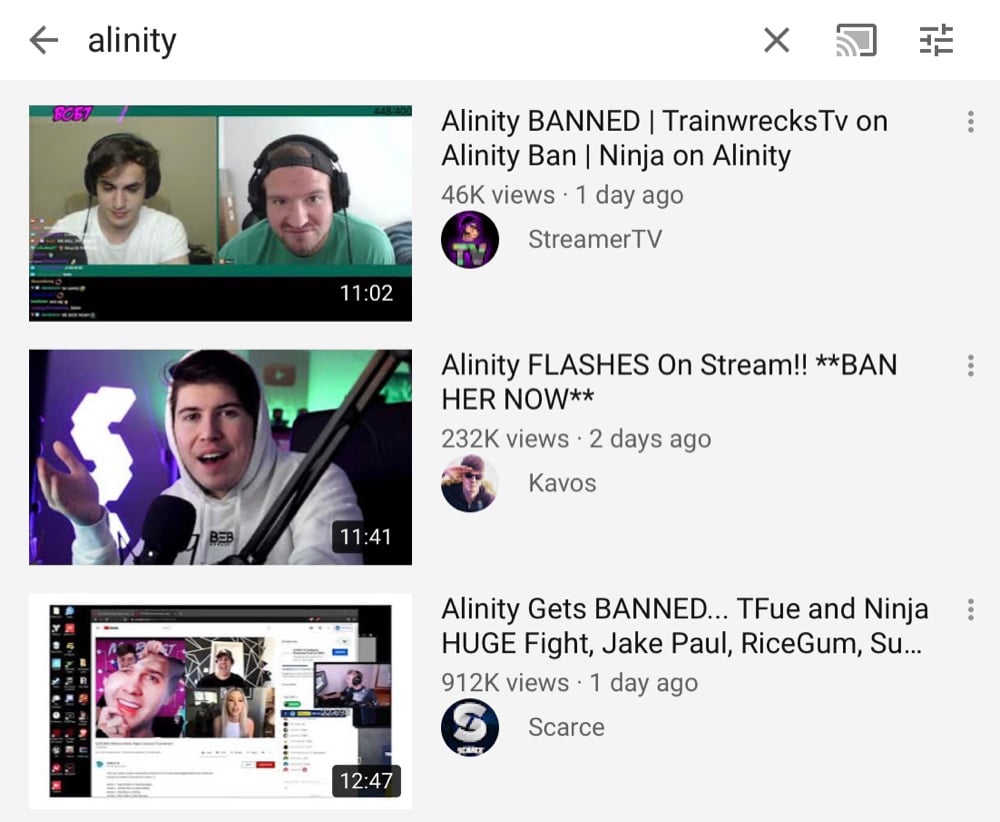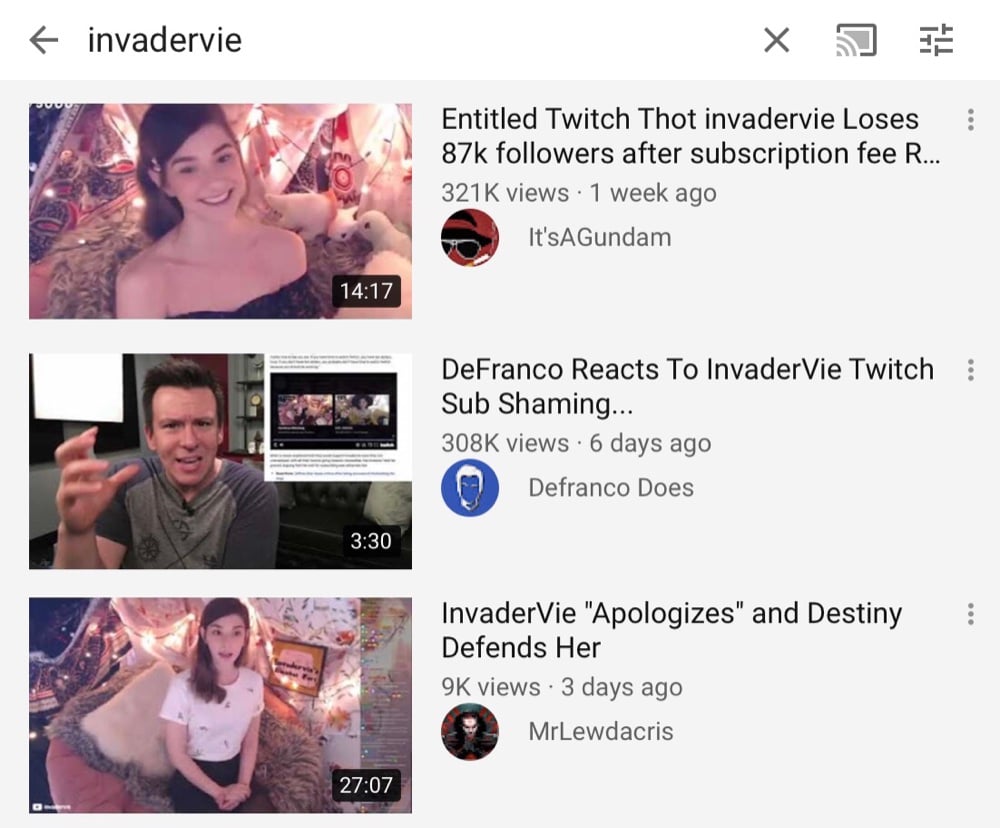 Instead of displaying the custom thumbnail, YouTube is displaying a snapshot from the videos in the search results for these terms.
YouTube has told Kavos, one of the YouTube commentators who noticed the custom thumbnail was being hidden on his Alinity video, that the issue may be related to automated systems flagging the thumbnail as "potentially violative."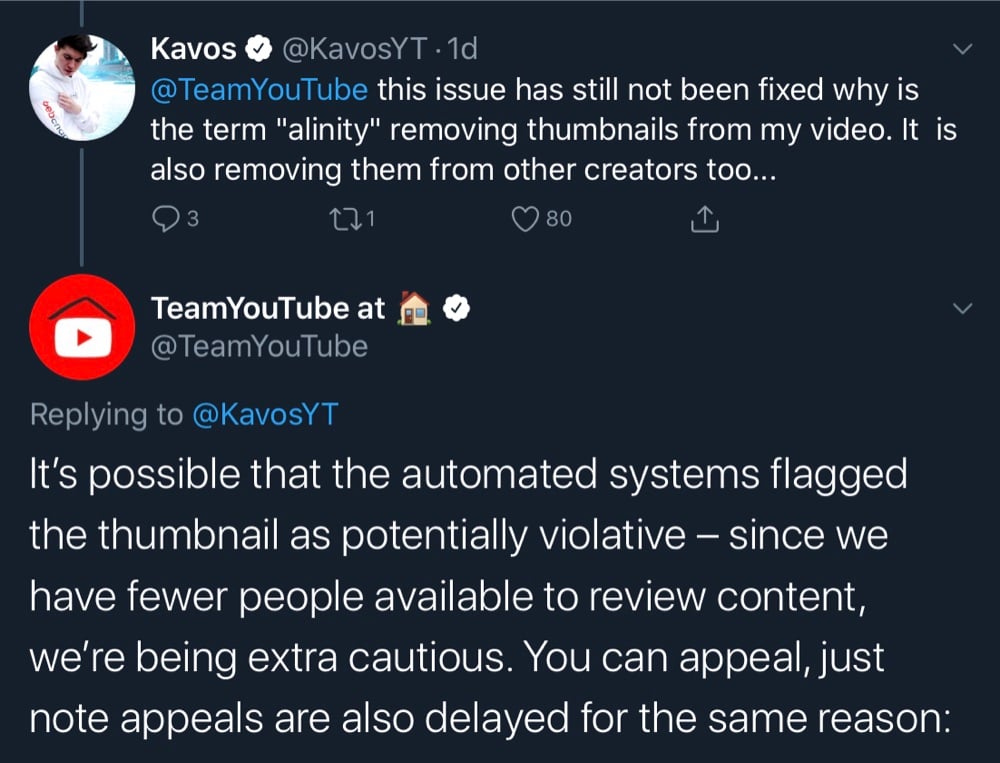 And YouTube commentary channel Krzair News was told by YouTube that its Alinity thumbnail had been removed for violating community guidelines.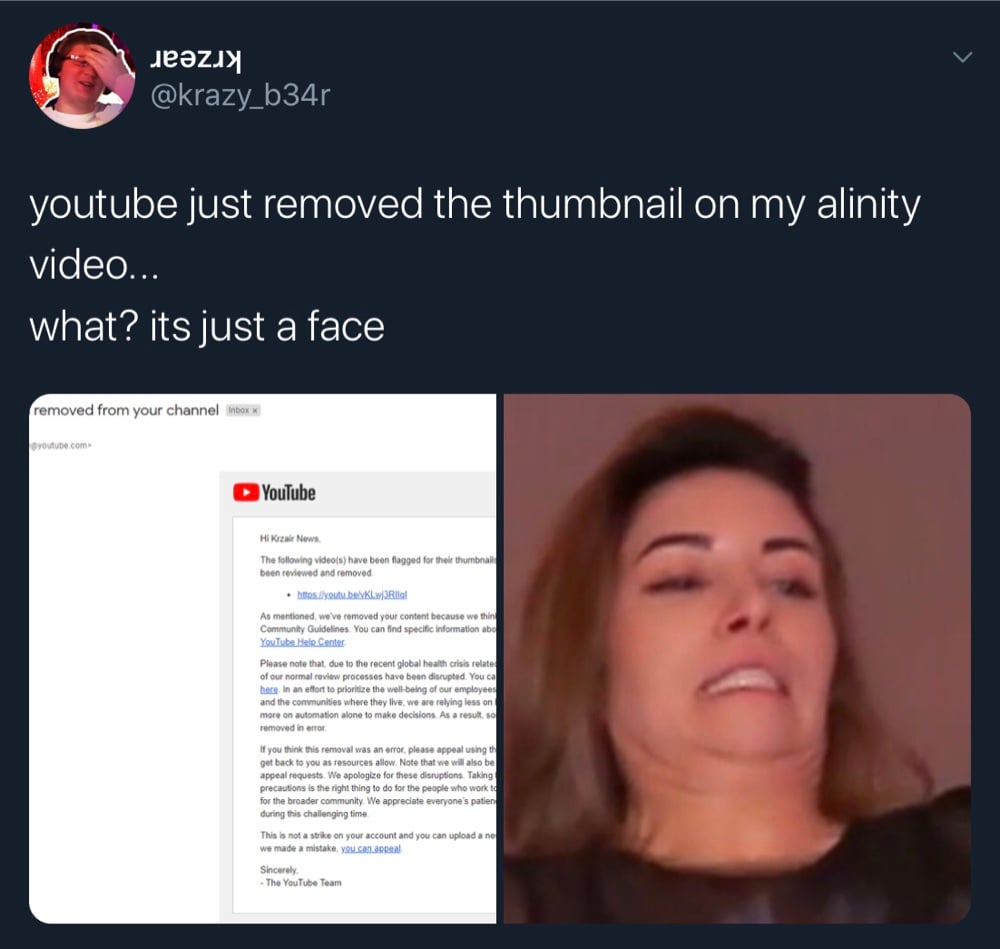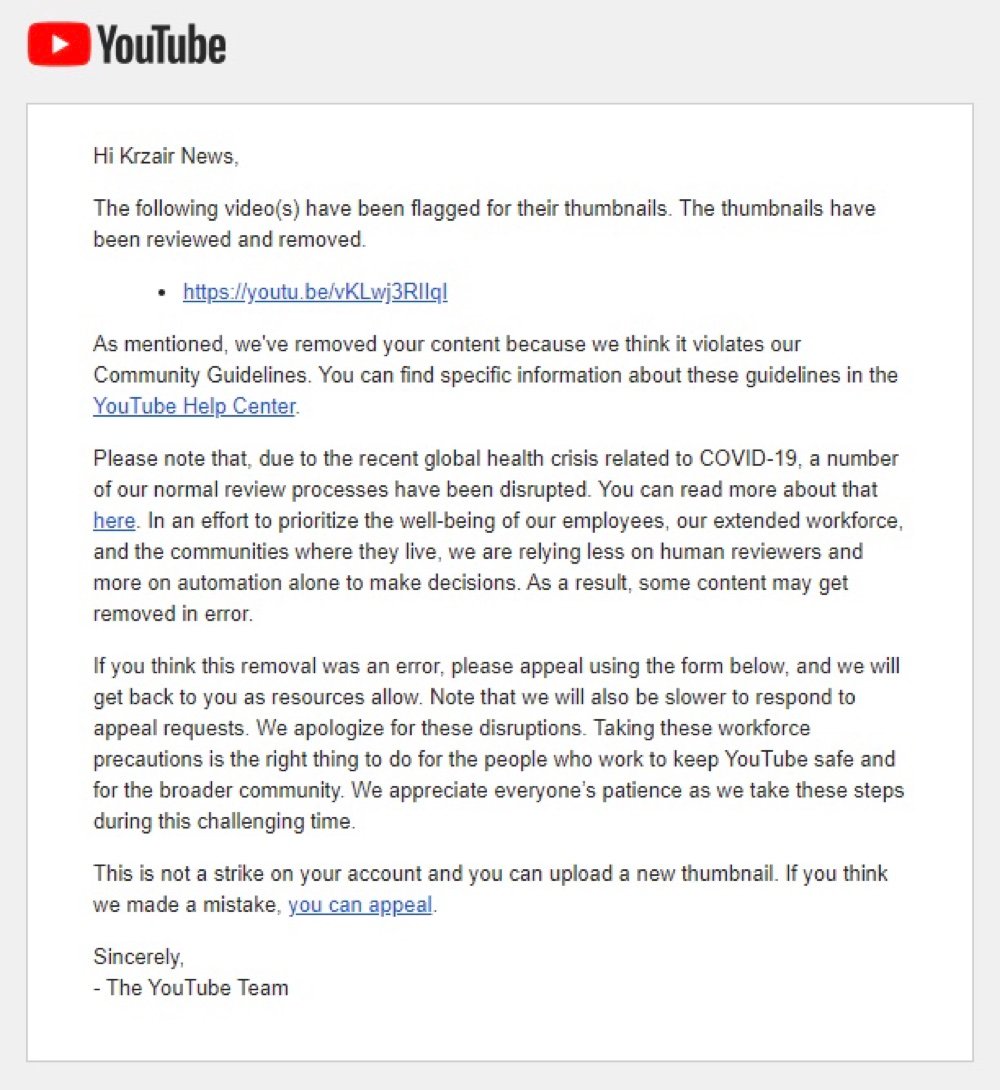 However, the messages to Kavos and Krzair News don't add up because the thumbnails are still visible on YouTube and only seem to be hidden when searching specifically for "alinity" or "invadervie."
Searching for videos about either streamer from a specific channel (e.g. "alinity streamertv", "invadervie itsagundam") returns custom thumbnails and Krzair News' Alinity thumbnail is still visible on its channel page.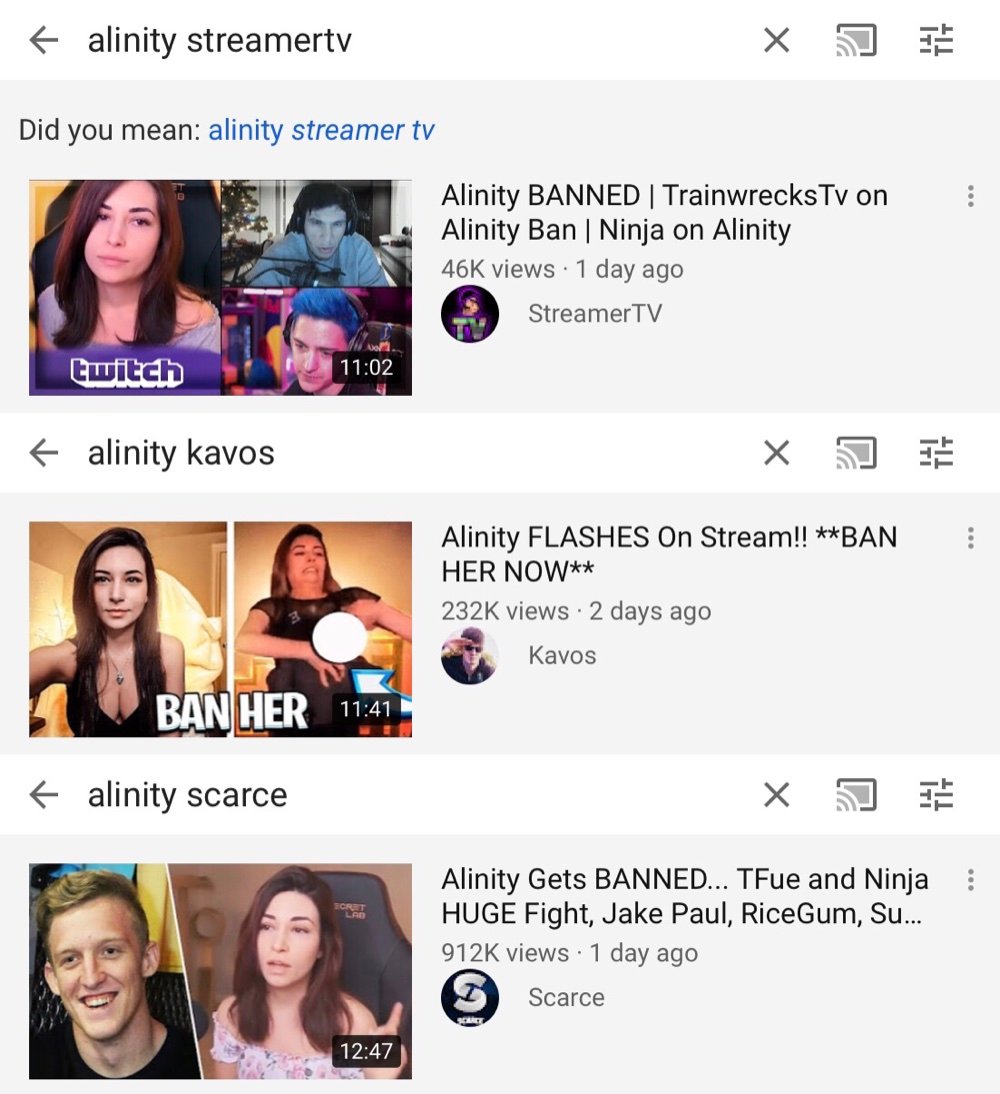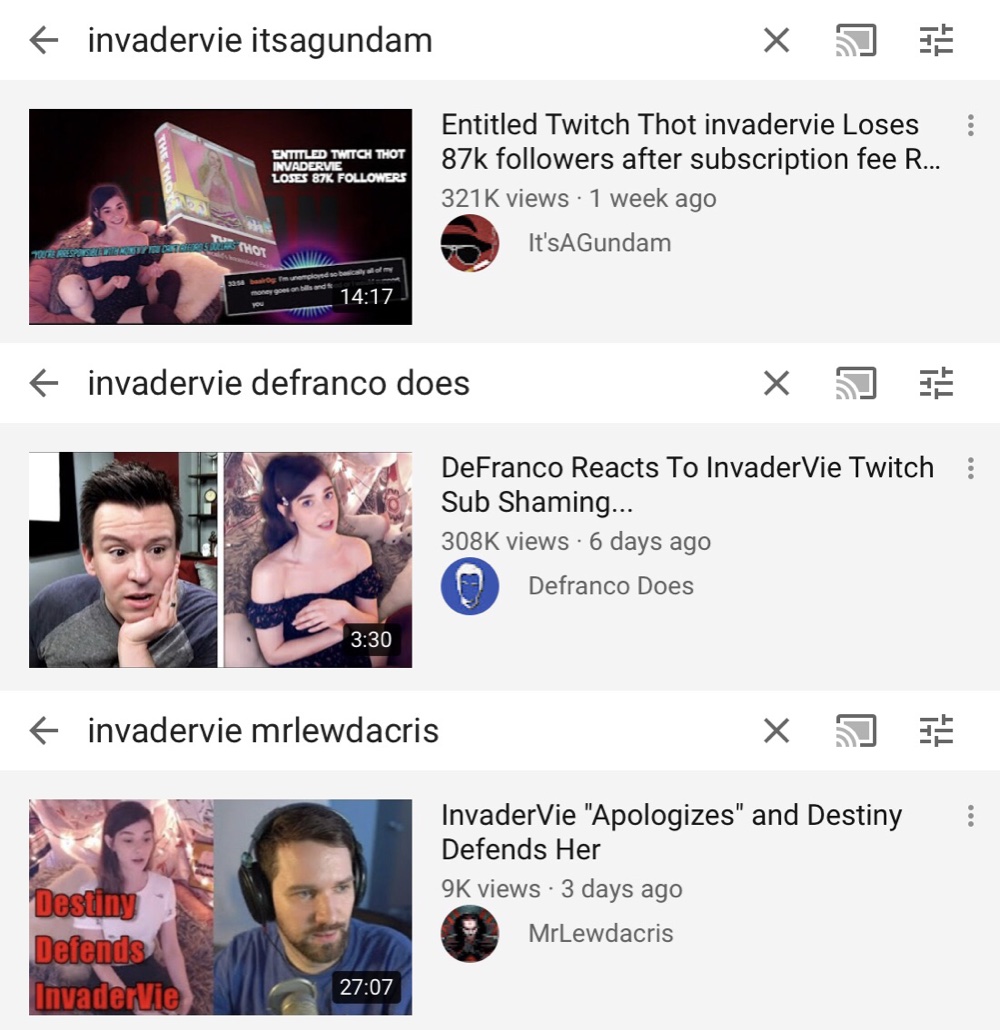 Whatever is causing the issue also appears to be tied to these specific search terms.
Searching for other Twitch streamers who have been the subject of recent major stories in the YouTube commentary community returns custom thumbnails.
For example, the search results for "katerino", which feature YouTube commentators covering her recent cheating scandal, and "tfue", which feature YouTube commentators discussing him recently leaking YouTuber MrBeast's phone number and the link to a charity tournament, all have custom thumbnails.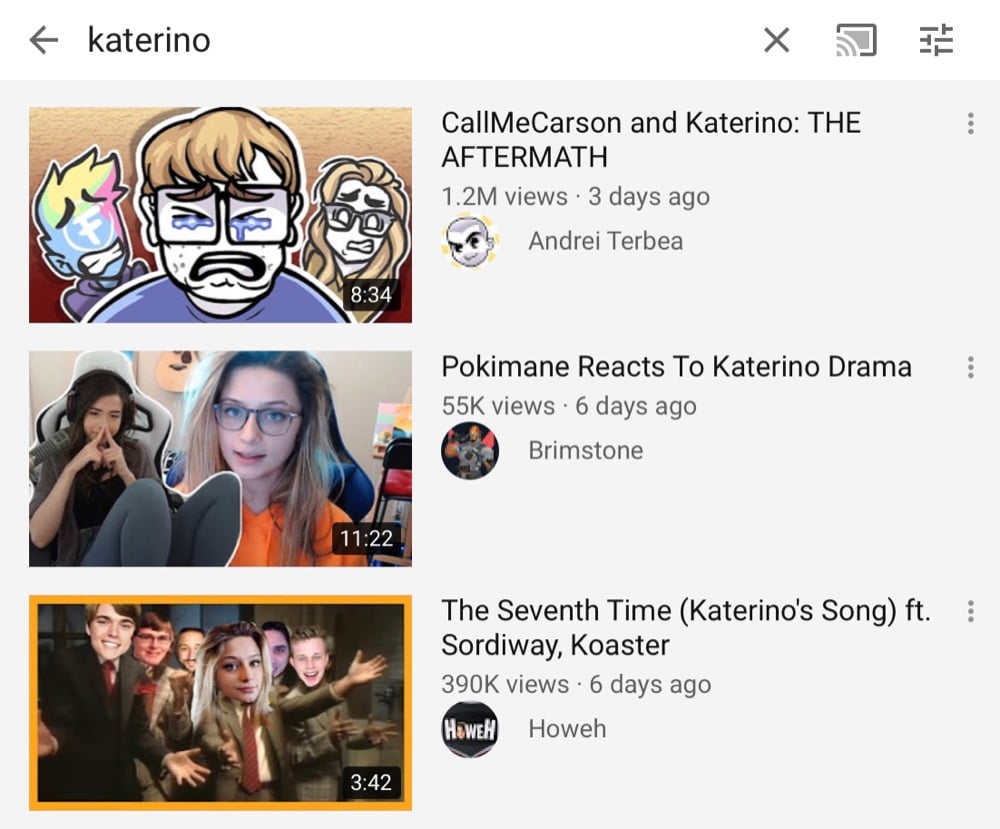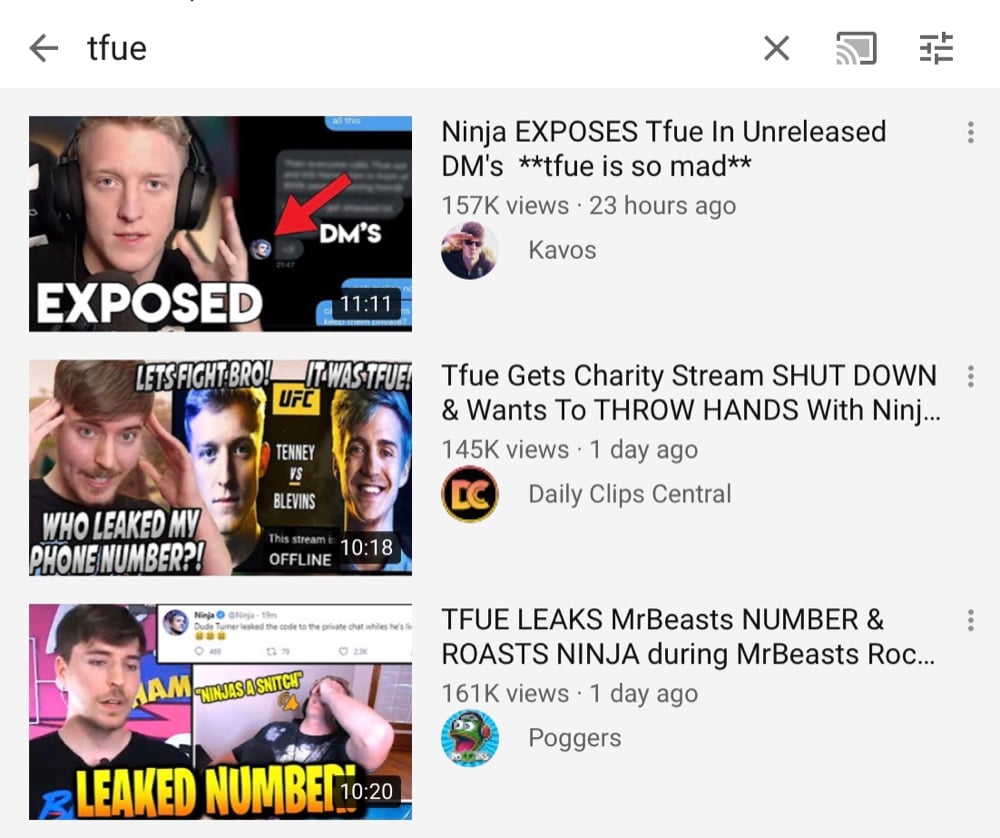 It's unclear when or if this issue will be resolved but when commenting on the issue, YouTube suggested it will likely take a while and pointed to having fewer people available to review content and delayed appeals.