Google – who own YouTube – is notorious for developing multiple apps serving the same purpose (and then killing them off). Think messaging apps like Google Talk, Hangouts, Duo, Allo…
So there's no real surprise that in addition to the somewhat well-established music streaming app Google Play Music – there's another one – YouTube Music.
But Google only acts crazy with its constant beta testing at the expense of users as long as the company feels it can afford such antics. However, when it comes to sensitive issues like protection of children's privacy on YouTube, the giant is taking it like you might hope it would: extremely seriously.
The only problem is, that in implementing those protections – forced by last year's settlement with the US Federal Trade Commission, FTC, and known as "COPPA rules" – YouTube and its owner Google only ever really think about protecting themselves.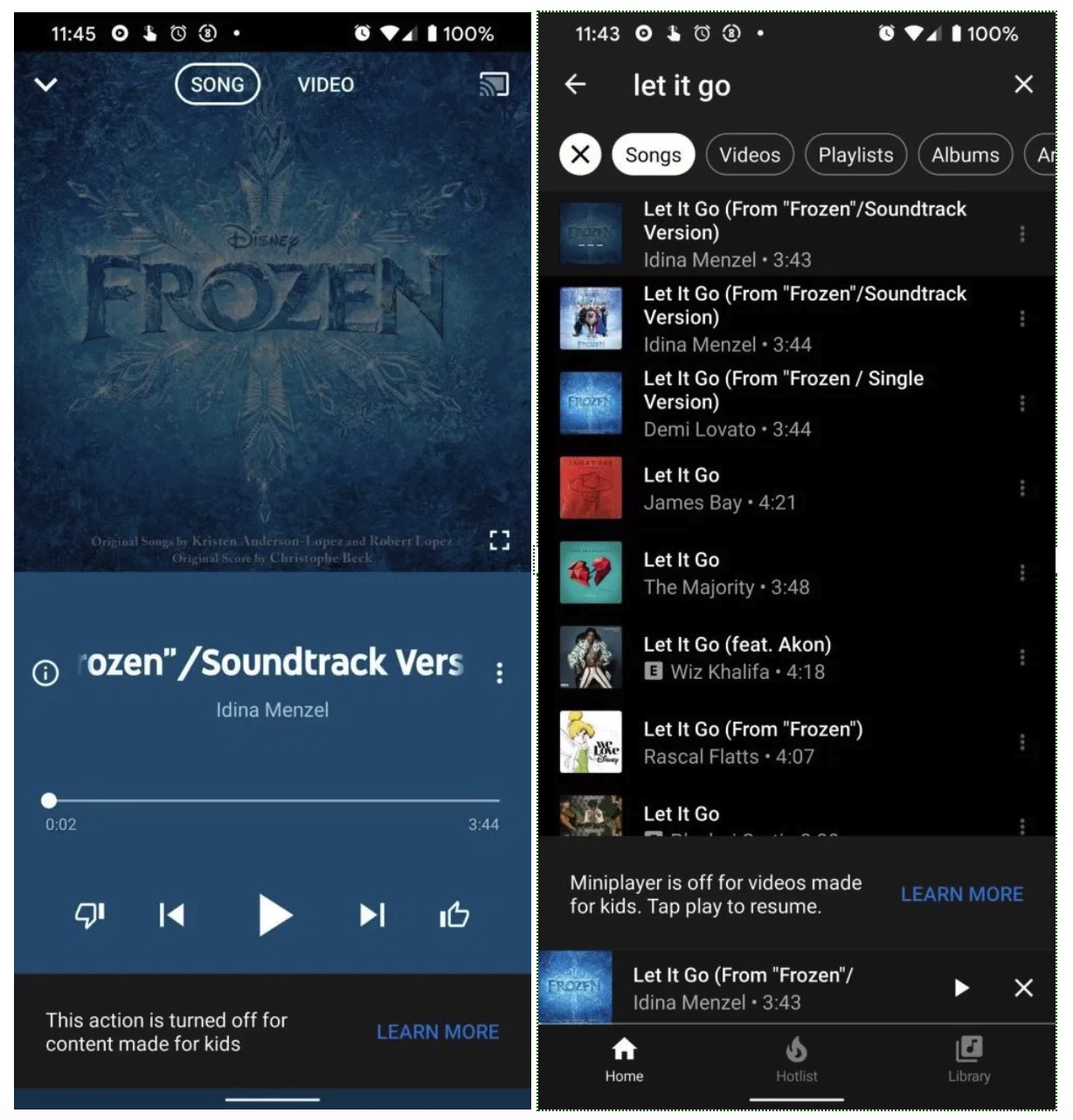 These blunt, poorly explained, sometimes automatically and erroneously imposed rules are starting to seriously affect creators on YouTube. And now it looks like YouTube is willing to unceremoniously throw one of its own apps – YouTube Music, and Disney, for good measure – directly under the COPPA bus.
9to5Google writes that content marked as "for children" in line with the COPPA settlement is starting to affect the way YouTube Music works, including when it comes to Disney.
(Even a creator with a multi-million subscriber count surely has to take pause here, and wonder where this leaves them in YouTube's pecking order.)
Meanwhile, Disney's tracks are said to be facing restrictions on YouTube Music. Miniplayer is one of the first features many users notice is crippled under the COPPA rules – it allows you to continue playing a video/listening to audio in the background, while browsing other content.
The article says that Premium subscribers to YouTube Music will still be able to use this. However, songs marked as "for children" can't be added to playlists, liked, or disliked. But users apparently can still "navigate within the YouTube Music app when playing that (Disney) song."
Disney will be fine, either way, even if fans of its content might feel some discomfort. As for creators who helped build YouTube's house in the first place – now hit by COPPA restrictions?
Those who live will surely tell the tale.