YouTube has released its annual YouTube Rewind for 2019 and decided to mix things up after last year's disastrous Rewind video became the most disliked video ever in just seven days.
The 2018 Rewind was another event that caused YouTubers to feel like YouTube was neglecting actual creators for its new push to promote celebrities and "brand-safe" content that advertisers would be happy to spend big bucks against.
YouTube appears to have taken on board the criticism that was leveled at last year's video. Viewers slammed YouTube Rewind 2018 for for not featuring YouTube's biggest star PewDiePie, focusing on celebrities over creators, and failing to highlight some of YouTube's biggest moment.
For 2019, Rewind is made up of YouTube clips, chosen based on data about the most-watched creators and videos, and the most-searched trends.
The video starts with a compilation of several YouTubers reacting to and commenting on YouTube Rewind 2018 becoming the site's most disliked video.
It then admits: "In 2018, we made something you didn't like. So in 2019, let's see what you DID like. Because you're better at this than we are."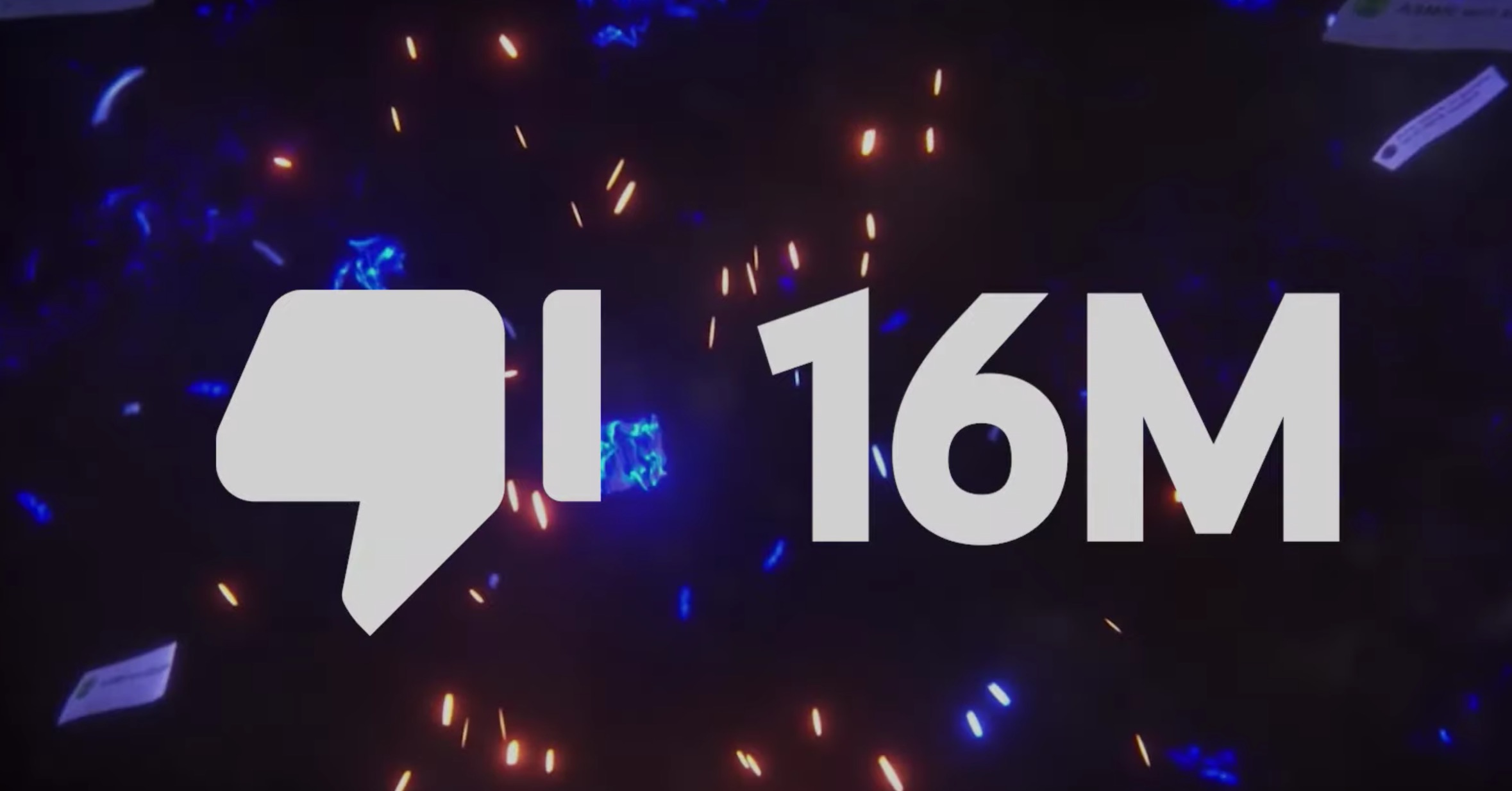 After this intro, YouTube Rewind 2019 highlights various compilations including the most liked creator videos of 2019, the top 10 breakout creators of 2019, and the most viewed creators of 2019.
Because of the change in format from last year's pre-scripted video, YouTube Rewind 2019 addresses most of last year's complaints. It features PewDiePie, it's dedicated to YouTube's biggest moments, and creators are front and center.
However, viewers are not responding well to YouTube Rewind 2019 and it currently has a 3:2 like to dislike ratio.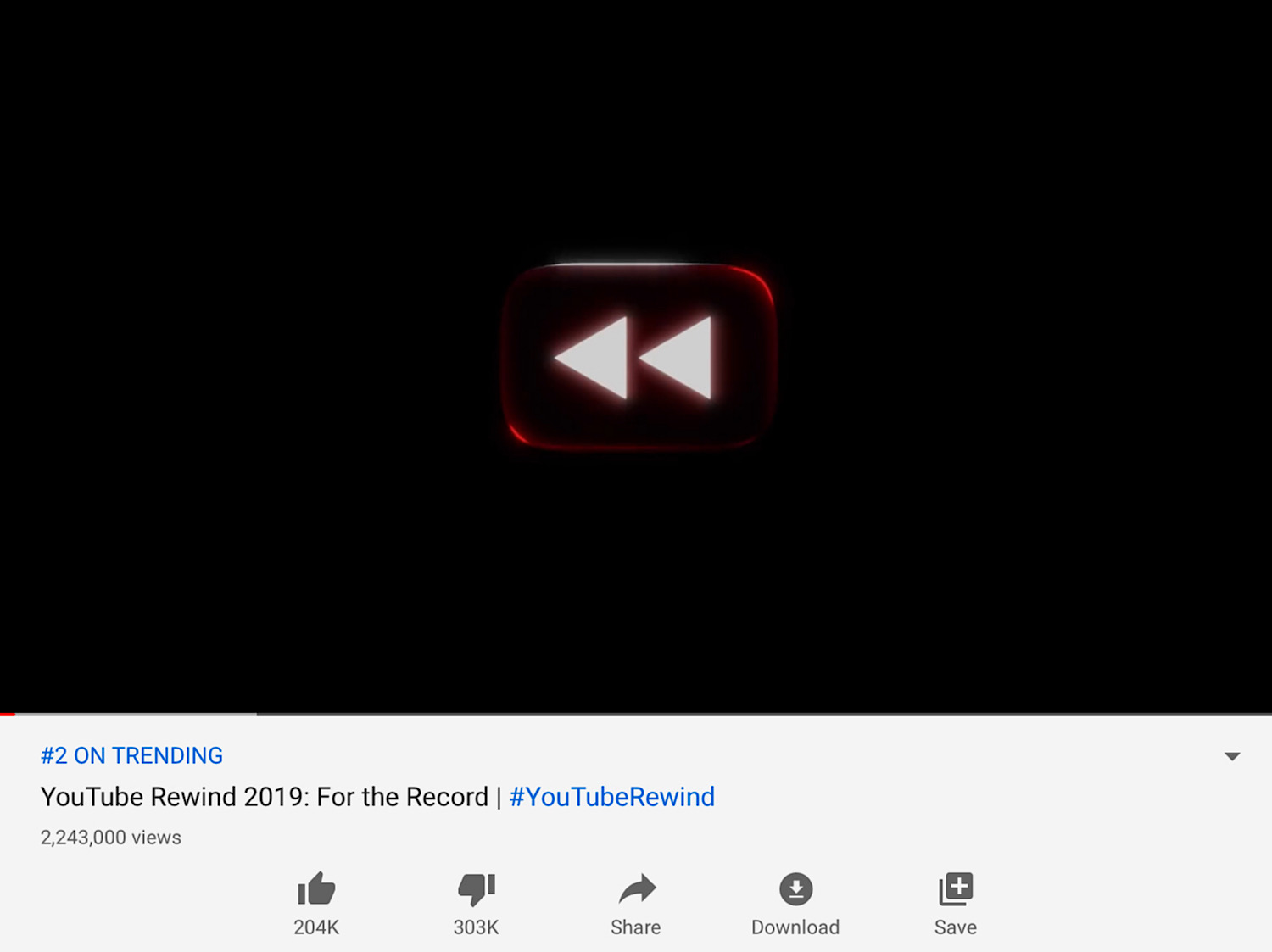 The main complaints this year are that the video is "lazy," "boring," and "literally being one huge WatchMojo top 10."
https://twitter.com/isaac_why/status/1202669833336360960
https://twitter.com/jokaigonzo/status/1202680654355484678
While the video does address some of the main complaints from YouTube Rewind 2018, a lot of the frustration last year was also directed at YouTube's overall policy changes and direction which had led to increased censorship and demonetization of creators on the site.
That trend has continued this year with YouTube introducing new "hate speech" rules which led to mass demonetization and its upcoming COPPA changes which are expected to cut some creator ad revenue by up to 90%.
And while there are fewer corporate personalities and brands in YouTube Rewind 2019, YouTube's policies have continued to promote "authoritative sources" (legacy media outlets that YouTube deems to be trustworthy) instead of independent creators.