YouTube has once again responded to a mainstream media hit piece by taking action against one of its home-grown stars instead of standing up for its creator community.
This time BuzzFeed attempted to smear 14-year-old YouTube creator Soph who creates comedic videos that poke fun at religion, identity politics, and SJWs. Shortly after the piece was published, Soph reported that her ability to live stream and upload videos had been temporarily blocked by YouTube. Then YouTube removed some of her videos and issued three strikes against her channel which could lead to it being terminated
The hit piece, titled "YouTube's Newest Far-Right, Foul-Mouthed, Red-Pilling Star Is A 14-Year-Old Girl," focuses on one of Soph's comedy videos, "Be Not Afraid." The video uses edgy humor to call out extreme elements of Islam, social media's "hateful conduct" policies, and social media deplatforming.
The BuzzFeed smear piece attempts to mischaracterize Soph's videos as hateful and racist, when they're obviously comedic in nature, and describes her scripts as:
"A mix of hatred toward Muslims, anti-black racism, Byzantine fearmongering about pedophilia, tissue-thin incel evolutionary psychology, and reflexive misanthropy that could have been copied and pasted from a thousand different 4chan posts. Of course, it's all presented in the terminally ironic style popularized by boundary-pushing comedy groups like the influential Million Dollar Extreme and adopted of late by white supremacist mass shooters in Christchurch and San Diego."
The hit piece also attempts to smear Soph, who is acting in the capacity of an entertainer that produces comedic videos, as someone who appeals to conspiracy theorists and racists:
"A rising star – with more than 800,000 followers – in the universe of conspiracy theorists, racists, and demagogues that owes its big bang to YouTube."
Additionally, BuzzFeed seems to encourage the termination of Soph's YouTube channel based on her age when she created the channel:
"According to YouTube, as per its terms of service, the platform is for children 13 and older, and it deletes accounts belonging to children under that age as it is made aware of them. Soph created her account at age 9 and received significant publicity for her videos before turning 13."
Shortly after BuzzFeed published its hit piece, Soph confirmed that she had received two strikes on her YouTube channel for a video titled "Woke Commie Kid" and also had her ability to live stream and upload videos temporarily disabled: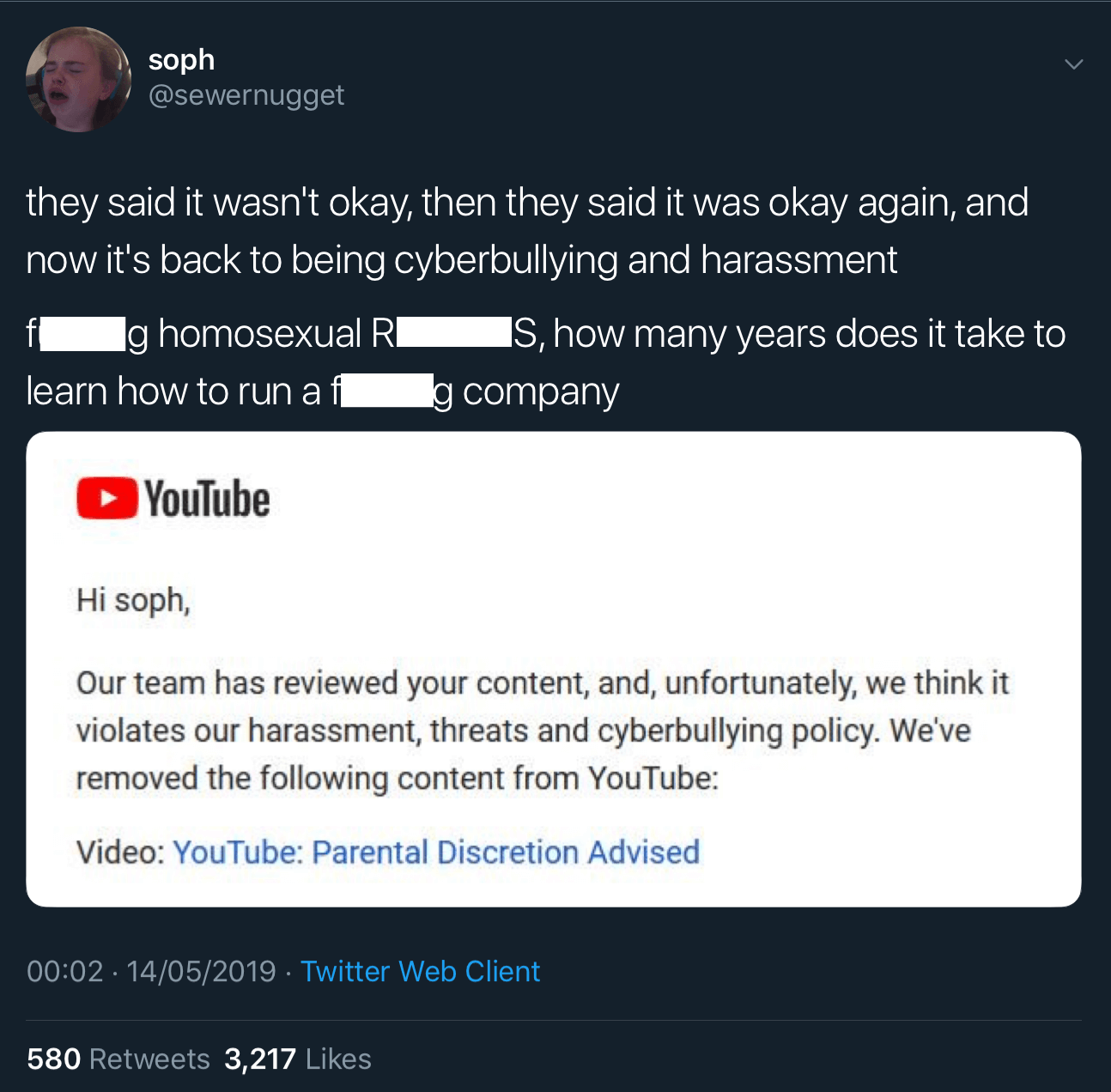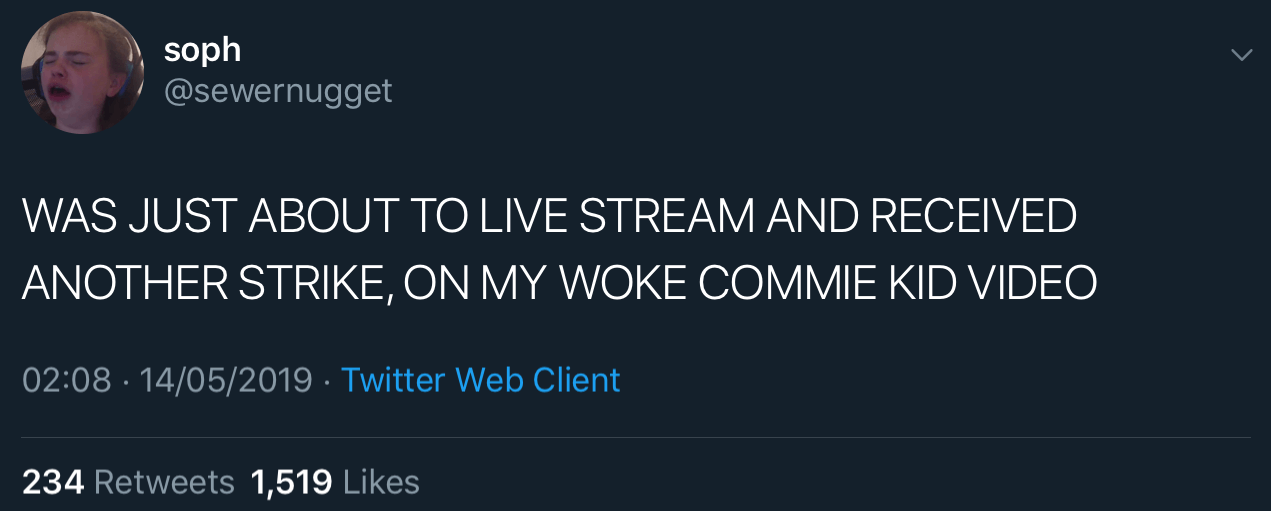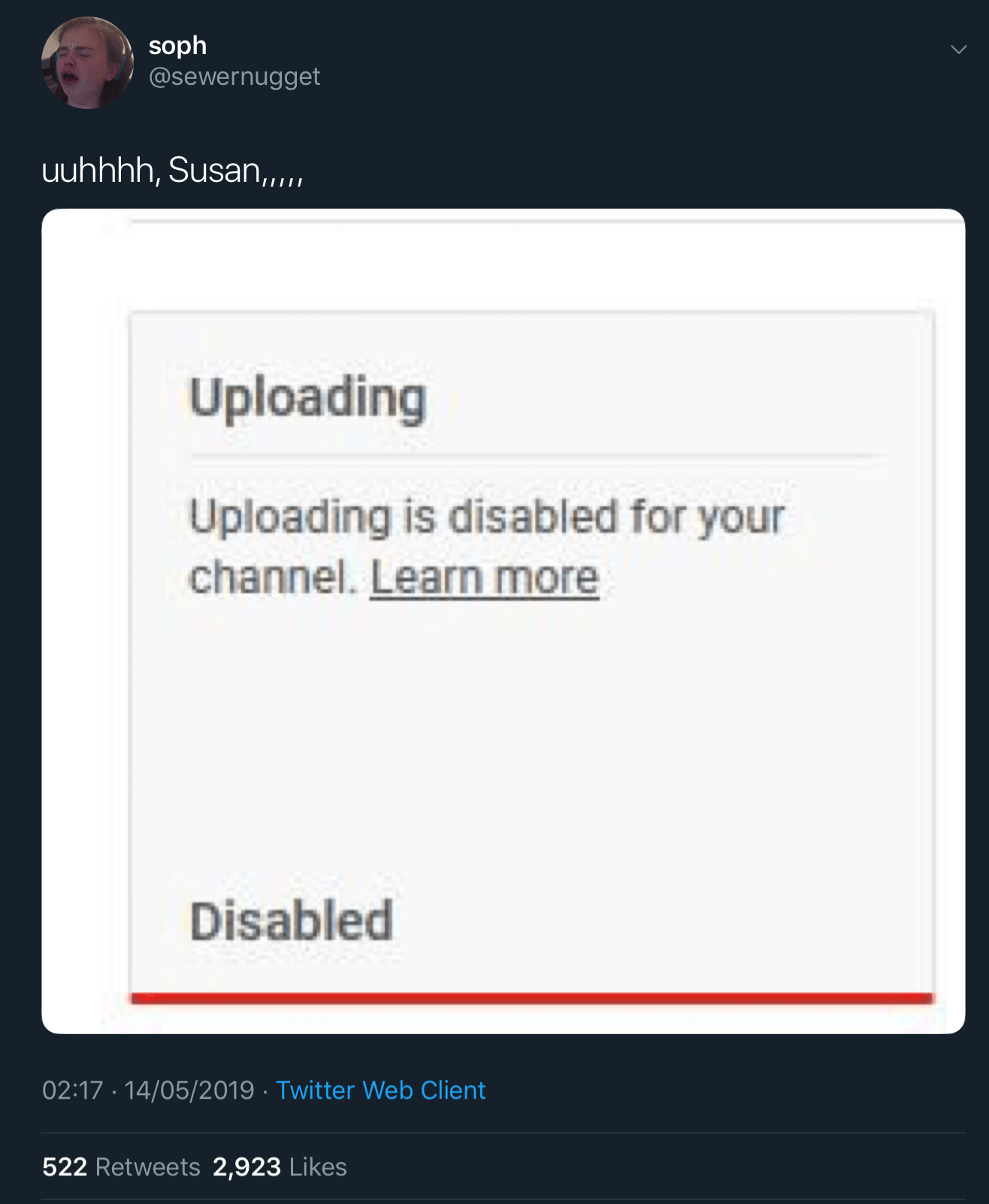 After these initial reports from Soph, her video "Be Not Afraid" was also removed by YouTube for "hate speech." The video page now displays the following message:
"This video was removed for violating YouTube's policy on hate speech. Learn more about combating hate speech in your country."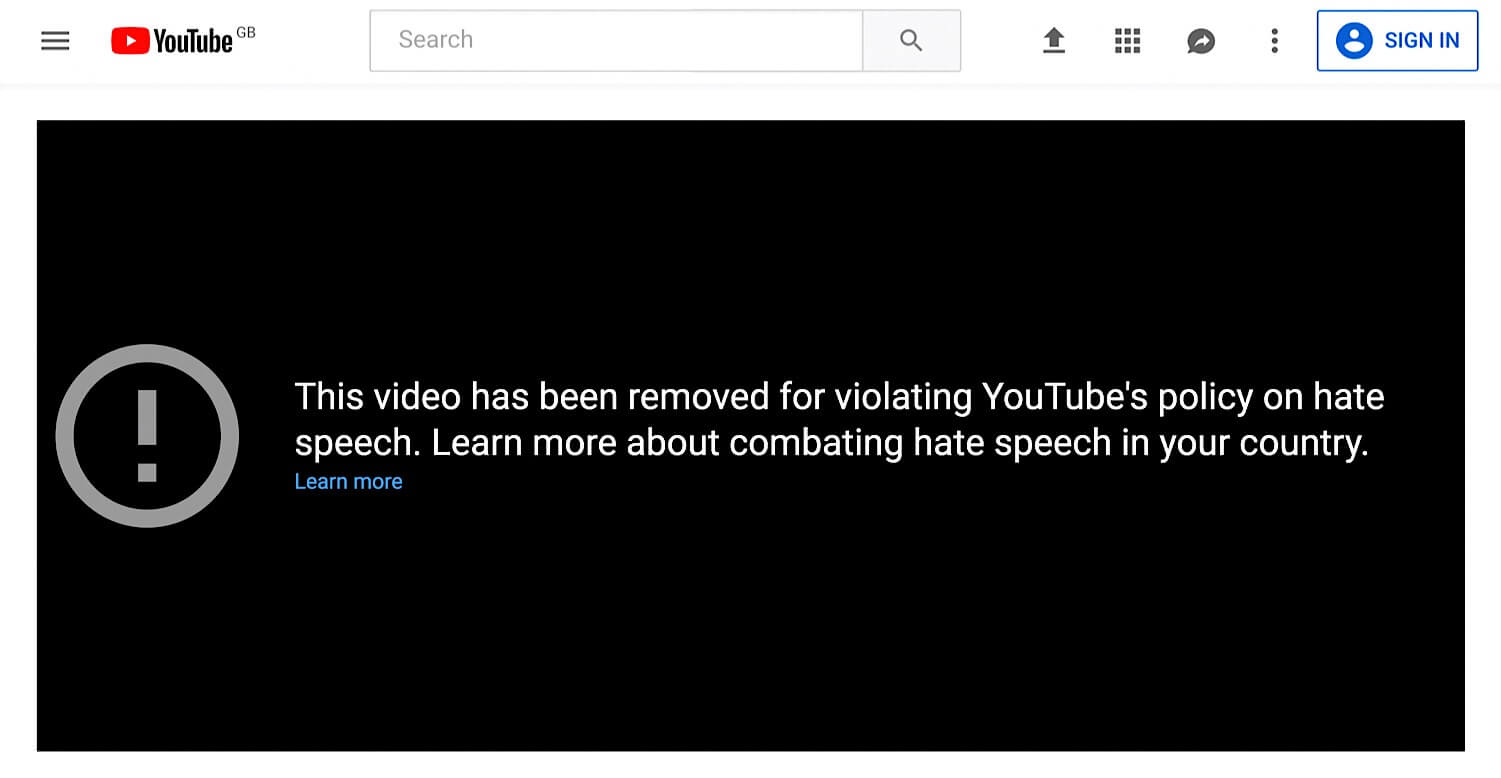 Then Soph announced that she had received a third strike on her YouTube channel. Under YouTube's current strikes system, Soph's channel will be terminated if she is unable to successfully appeal the strikes.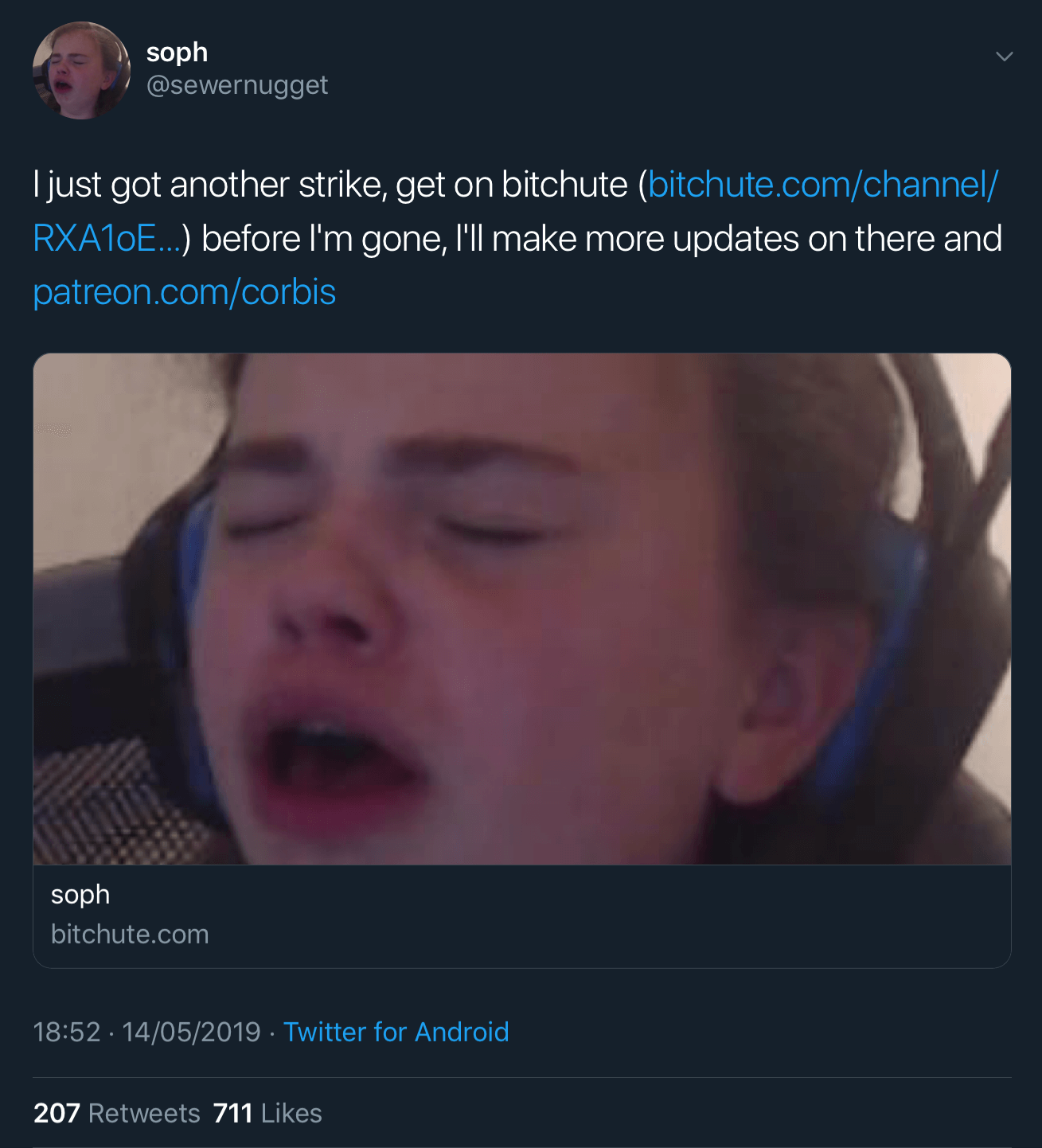 She is now asking her audience to follow her on BitChute where she will be posting future updates. BitChute embraces free speech, so even if this third strike leads to her YouTube account being taken down, she will still be able to continue posting new content and communicating with her fans via BitChute.
This attempted censorship of Soph highlights a worrying escalation in the world of social media deplatforming. The recent mass deplatformings on Twitter and Facebook have shown that people are being shut down for producing comedy, journalism, or simply being labeled "dangerous" by Facebook. This latest incident has shown that these large, well-funded corporations also have no problem targeting minors.
While BuzzFeed's attempt to smear Soph is restricting her ability to use her YouTube channel, it's ultimately backfired and drastically grown her audience with SocialBlade showing that Soph's YouTube subscriber growth rate has increased by more than 10X and BitChute saying that she has gained more than 50,000 subscribers since the hit piece was published.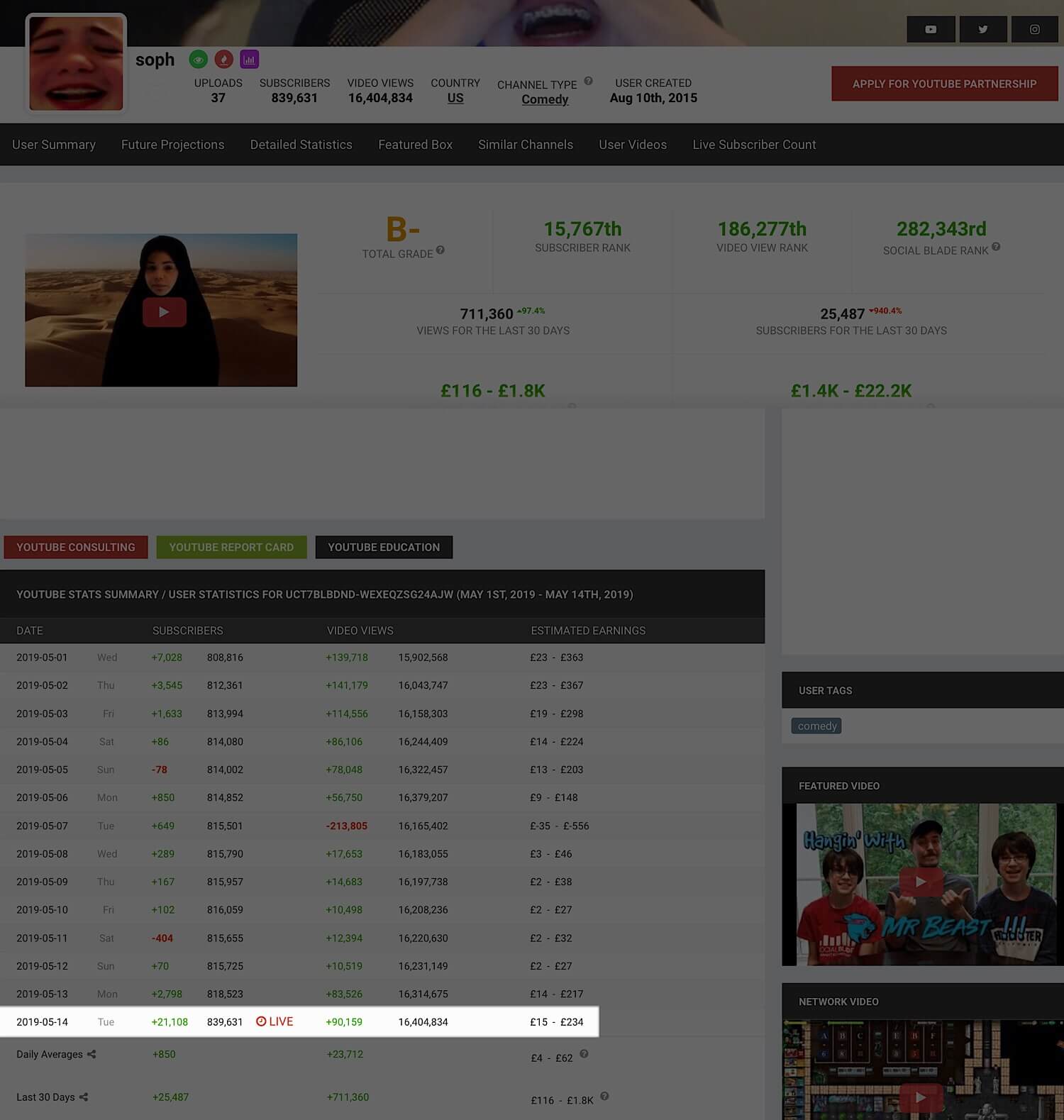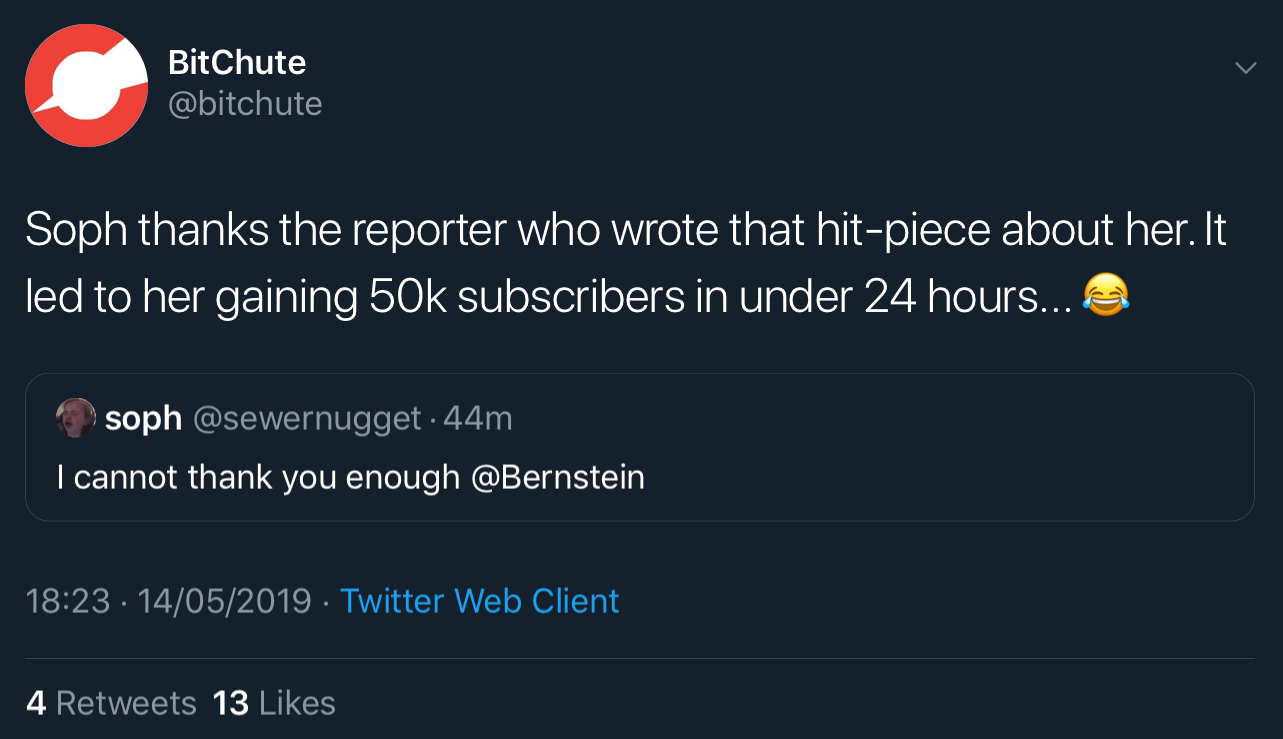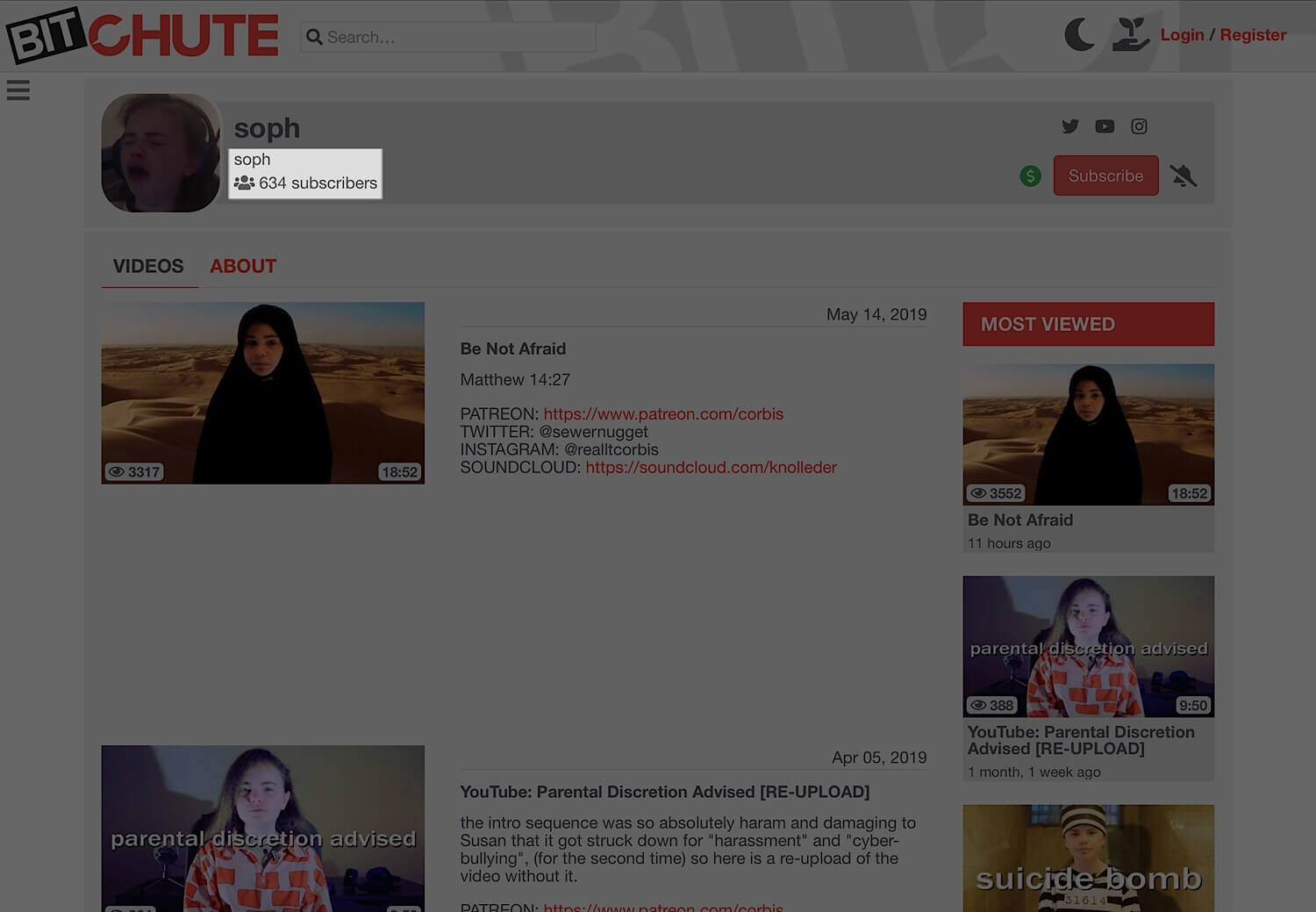 Update – June 14, 2019: Soph's upload ban has been lifted.