YouTube has suspended former BBC radio host, and now independent commentator, Alex Belfield for two weeks. The suspension came at a similar time as an article in the UK Times that highlighted YouTubers it believes are profiting from "misinformation."
Belfield, a commentator in the UK, also received two strikes on his channel and a further strike within the next 90 days would result in a permanent ban from the Big Tech giant.
The article in the Times alleged that adverts from major corporations such as Disney and Vodafone were showing up against "disturbing" content.
The Times's problem with the independent commenter was a video about Labour party leader Sir Keir Starmer called "Boris blames Keir for letting off evil BBC Saville."
The video is in reference to a recent incident where Starmer was swarmed by a crowd, an incident that was condemned by many politicians from all parties.
Belfield responded by saying the reporter from The Times claims that he "incited the ambush of Keir Starmer in a ? where I DID NOT APPEAR OR COMMENT" and that he was suing for damages.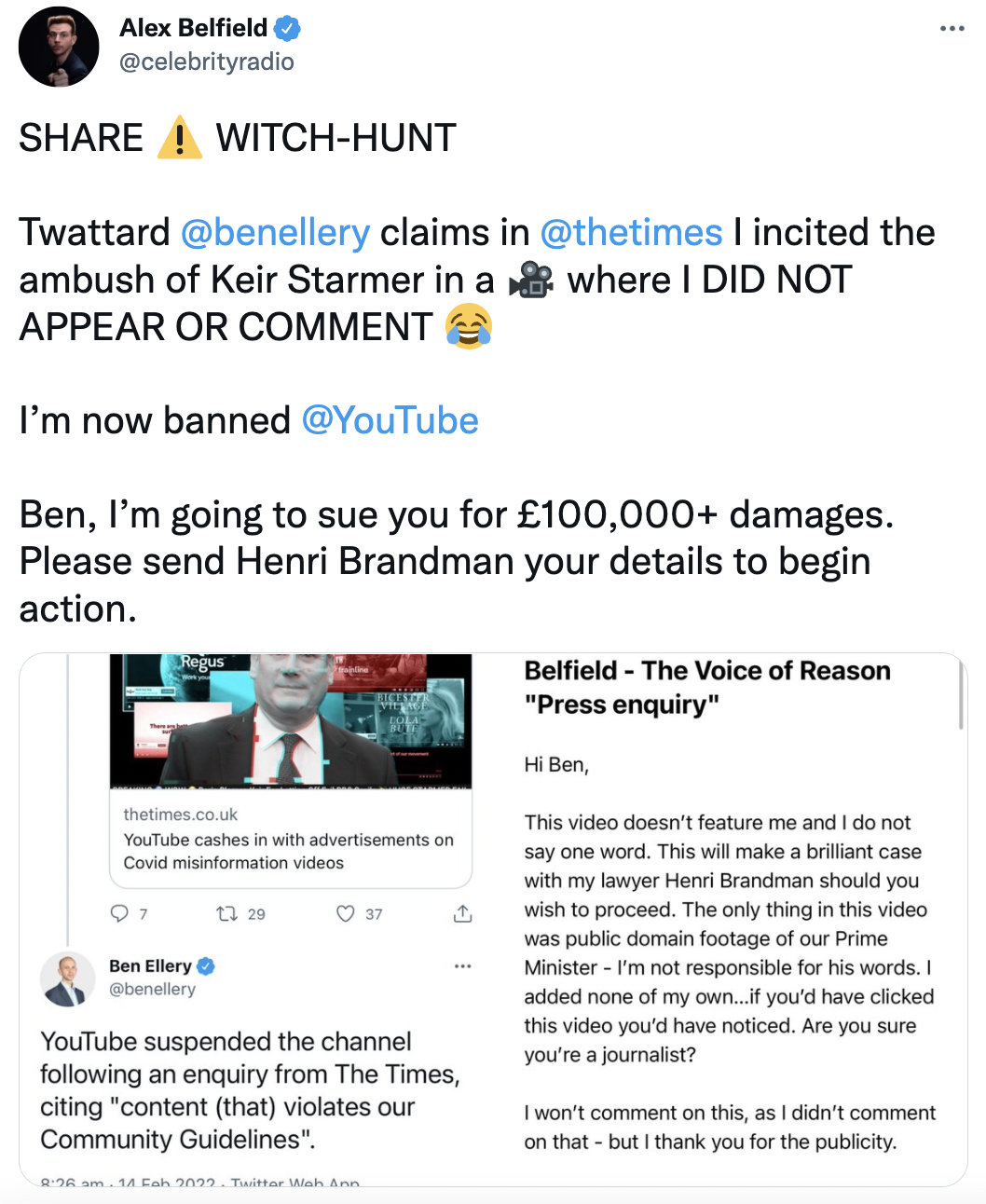 Belfield shared his response to the reporter: "This video doesn't feature me and I do not say one word…The only thing in this video was public domain footage of our Prime Minister – I'm not responsible for his words. I added none of my own…."
Belfield also shared a screenshot of an email that he received from a "fact checker," who, rather than just reporting on the issue, specifically requested that Belfield correct a claim in his YouTube video and, if Belfield didn't respond, they would go to YouTube.