YouTube has suspended conservative commentator Dan Bongino over a video about "mask fascists."
The suspension was announced on Friday, with the Bongino Report Twitter account announcing the suspension that YouTube said was due to violating the Big Tech platform's "misinformation" policy.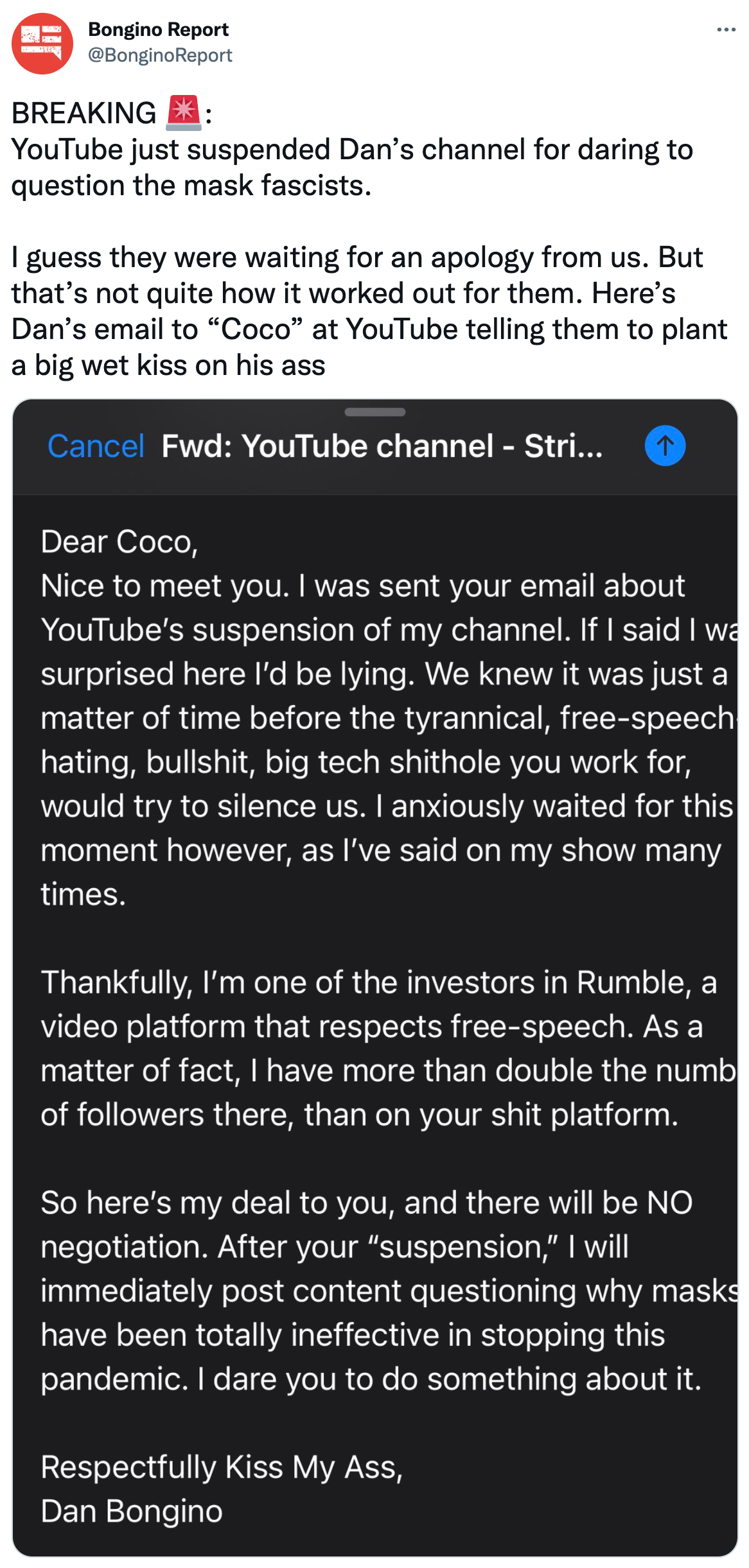 "YouTube just suspended Dan's channel for daring to question the mask fascists. I guess they were waiting for an apology from us. But that's not quite how it worked out for them. Here's Dan's email to 'Coco' at YouTube telling them to plant a big wet kiss on his ass," the tweet reads.
Bongino has shared the email he responded to YouTube with. "I was sent your email about YouTube's suspension of my channel. If I said I was surprised here. I'd be lying," Bongino wrote.
"We knew it was just a matter of time before the tyrannical, free-speech hating, bullshit, big tech shithole you work for, would try to silence us. I anxiously waited for this moment however, as I've said on my show many times."
Bongino, who is an investor in the Rumble platform, has recently reached over two million subscribers there, more than double what he has reached on YouTube.
"Thankfully, I'm one of the investors in Rumble, a video platform that respects free-speech. As a matter of fact, I have more than double the number of followers there, than on your shit platform," Bongino added in his email to YouTube.