Popular stream ripping tool Free Download Manager has removed YouTube support following a complaint from YouTube's owner Google. Stream ripping services have traditionally faced complaints from rights holders and music labels but not so much from platforms like YouTube themselves.
But now, as YouTube has announced that it will be testing allowing paying users the ability to download videos, it too is cracking down on the tools that allow users to download video.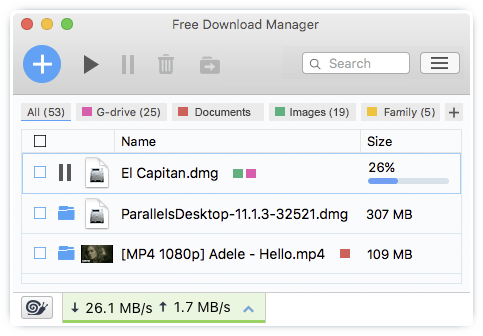 Free Download Manager (FDM) is a multipurpose download tool that allows users to download videos from YouTube and other streaming services. The service has been around since 2004 and was the first of the first stream ripping services to support YouTube downloads in 2007, TorrentFreak reported.
Over the years, major music labels have taken action against stream ripping services. YouTube-MP3 was shut down after it was taken to court and FLVto and 2Conv might face the same fate.
Rightsholders have also been working to get these services removed from search results.
YouTube appears to have gotten FDM to stop allowing YouTube downloads. FDM did not officially announce ending YouTube support. The developer confirmed the removal following users' complaints in the forums.
"We're sorry to say, YouTube downloads are not available for now. We are in progress of discussing this issue with Google," FDM's developer Alex confirmed in the forums.