The Managing Director of YouTube UK and Regional Director of YouTube Europe, the Middle East, and Africa, Ben McCowen Wilson, has wished former Financial Times (FT) reporter Mark Di Stefano the "best of luck" after his resignation earlier today.
Di Stefano was suspended from the FT earlier this week after he allegedly eavesdropped on confidential video calls at two rival news organizations – The Independent and The Evening Standard.
He live-tweeted out the details of one of The Independent's private calls to his 100,000+ Twitter followers and shortly after the call ended, published a report containing confidential details and quotes from the call in the Financial Times.
Di Stefano's alleged behavior violates most ethical reporting and journalistic standards, including the Financial Times' (FT) code of conduct which states:
"The press must not seek to obtain or publish material acquired by using hidden cameras or clandestine listening devices; or by intercepting private or mobile telephone calls, messages or emails; or by the unauthorised removal of documents or photographs; or by accessing digitally-held information without consent."
Yet after Di Stefano announced his resignation on Twitter, McCowen Wilson replied and told Di Stefano: "I look forward to the next chapter."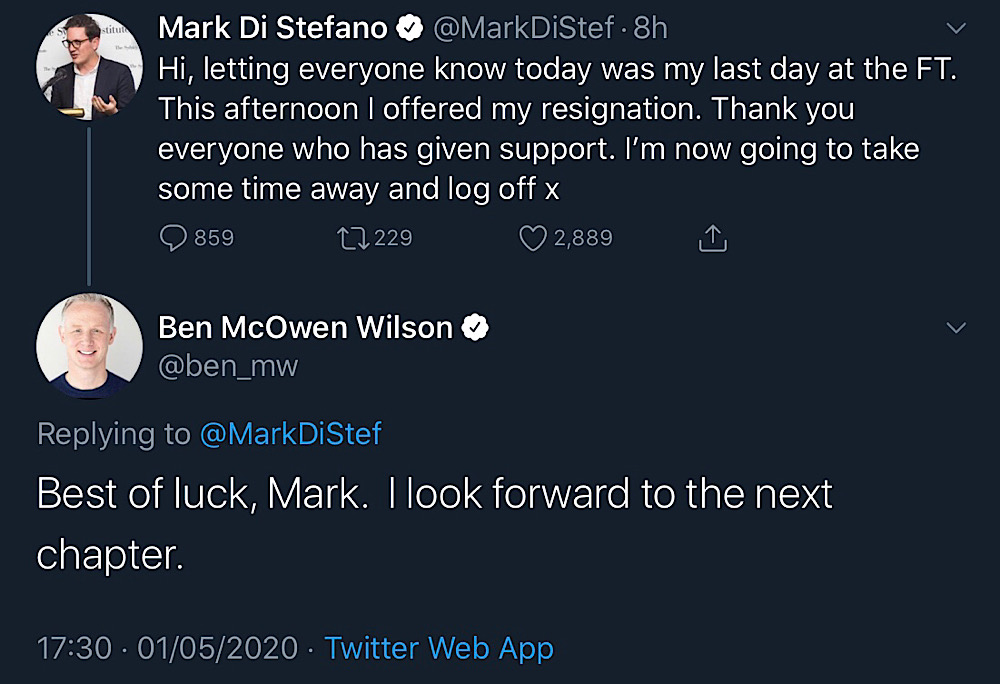 In addition to tweeting out direct support for Di Stefano, McCowen Wilson also retweeted a message from BuzzFeed political editor Alex Wickham stating that "this is an absolutely ridiculous and appalling outcome."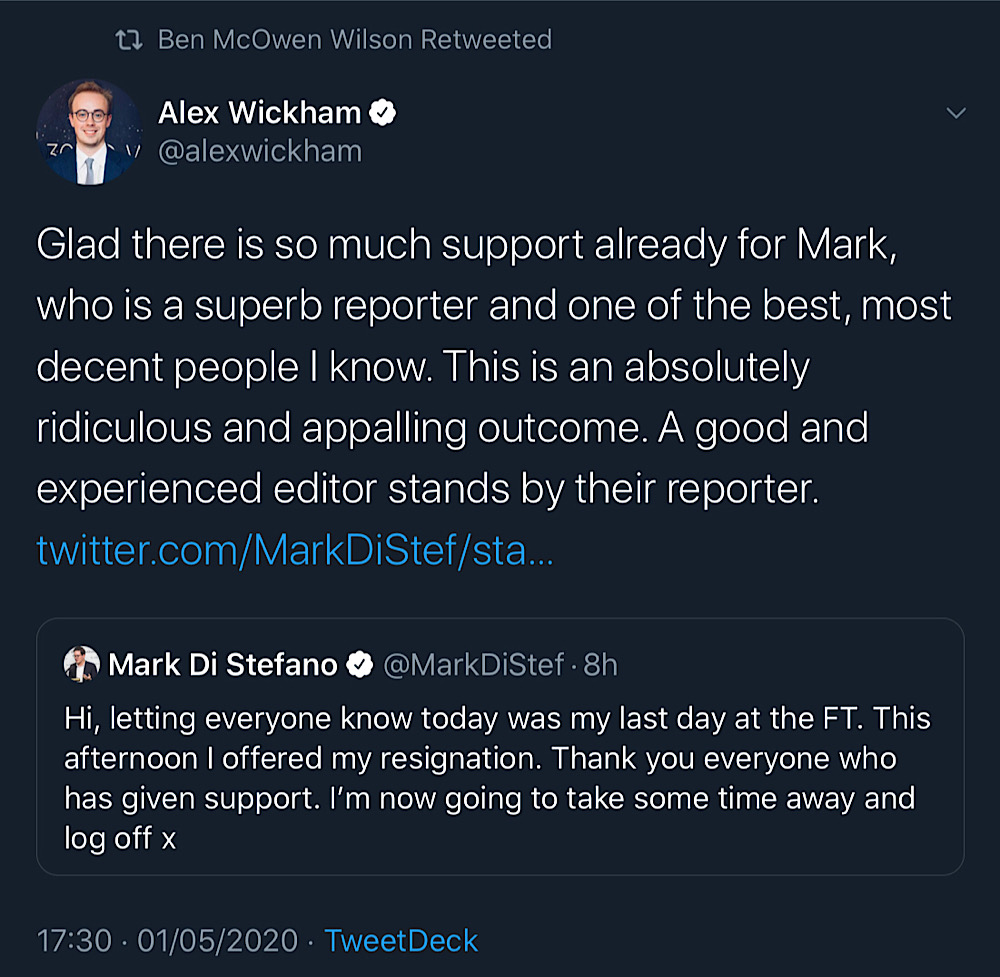 Most of the responses to McCowen Wilson's initial tweet have expressed shock that a YouTube executive would support someone who has been accused of snooping on rival's calls and who has also lied about YouTubers such as Count Dankula in order to get them demonetized.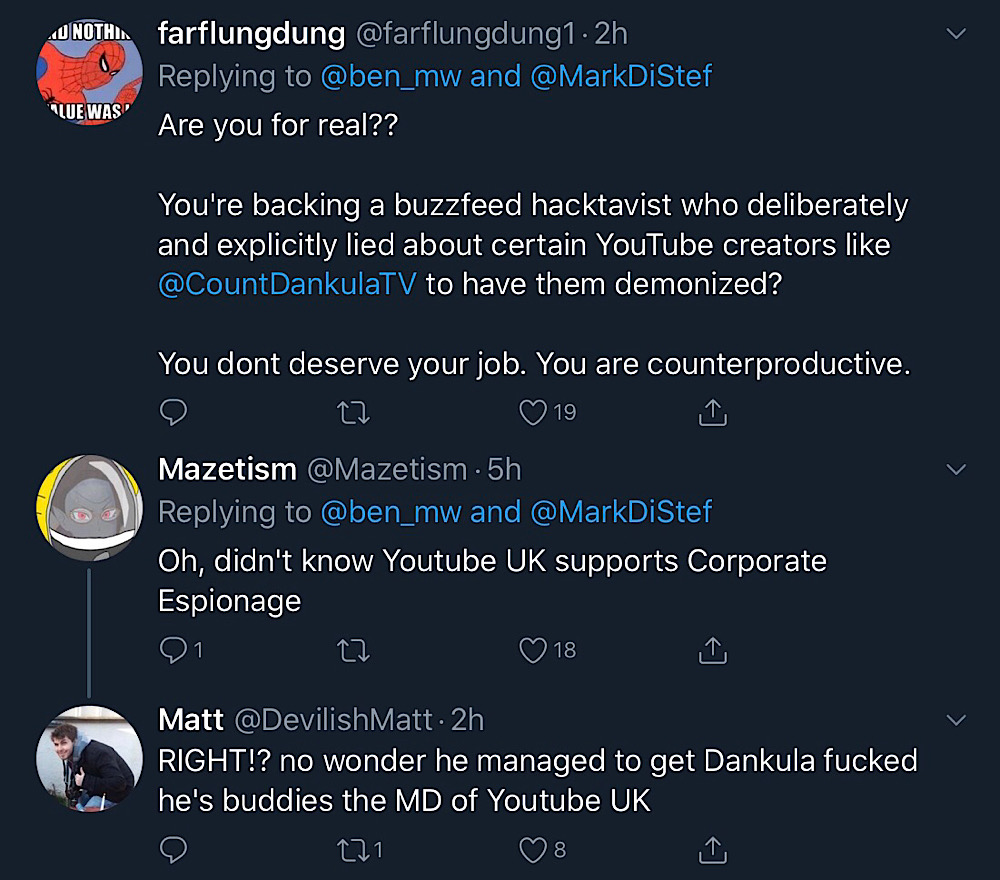 Di Stefano was notorious for getting YouTubers demonetized at his former outlet BuzzFeed and would often report them to YouTube before writing up posts with comment from YouTube that the creator had been demonetized. Di Stefano would know a YouTuber was going to lose their livelihood before they did.
After announcing his resignation from the FT, Di Stefano was also accused of infiltrating a private chat at the BBC by BBC journalist Hannah Bayman.