A popular meme site YTMND.com went down a year ago due to technical challenges. Based on what the site's creator Max Goldberg said, it was found that the whole website was reliant on eight-year-old hardware that gave up, resulted in a database failure, and took the whole site down.
At the time of closing, Goldberg wasn't sure if fans really wanted the site back or if they cared. But the fans pleasantly surprised him.
"The outpouring of support that I received after it closed was a great motivator for me," he told Motherboard in an email. "No one was really using the site at the time, but when it shut down I was a bit shocked by how many people reached out. Then I started the Patreon, and when people really stuck with it, that further motivated me to work on restoring the site," said Goldberg.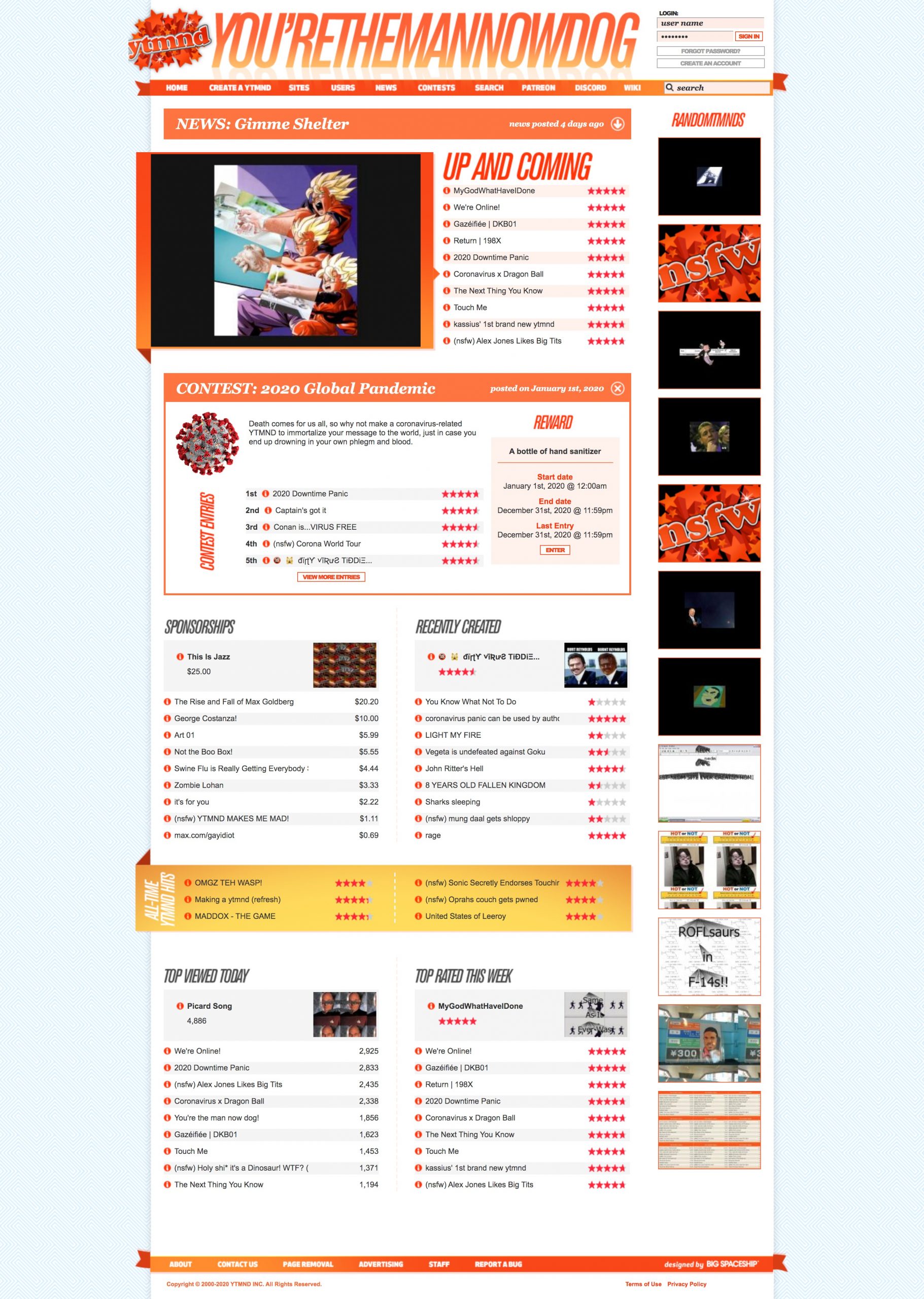 While popular meme pages and sites are rampantly popular on the internet thanks to social media platforms such as Facebook and Instagram, back in the day, in the early 2000s, YTMND was the go-to destination for memes.
Simply put, the site was a brief window into the early internet and how people shared meme content back then.
Unlike now, animated gifs weren't that prevalent back then.
YTMND.com supported gifs with some looping sound attached. While not all gifs on the website were animated, users were given the chance to vote for the animations, share, and remix them.
Goldberg took over a year and rebuilt the whole site from scratch. He said that the biggest challenge was converting the content from Flash – as this year onwards, Flash is no longer going to be supported by browsers.
He said that the new site was going to work more reliably and that it could be accessed from mobile phones as well. "The new player was written in a way that makes archiving a YTMND significantly easier, which opens up a lot of possibilities. I've also removed all social media and advertising from the site," told Goldberg, saying that they're now relying on Patreon to fund the project.
All-in-all, YTMND's revival looks promising and it seems like the site is rebuilt with the aim to make it last. "The site is set up far better than it ever was in the past, and if something goes wrong, it's not like I currently have anything better to do," said Goldberg.