Yvonne Tong, a Hong Kong journalist who rose to sudden fame after questioning the WHO about Taiwanese independence and, in the process, proving the extent of control China has over the international organization, has now quit her job from RTHK.
The Hong Kong Free Press is under the impression that Tong may have quit her job as she grew unsure of the broadcaster's editorial independence, especially after being reprimanded by the Chinese government.
What's more, she even came under attack as people doxxed her and harassed her online, with most activity happening across pro-Beijing websites.
In an interview conducted back in 2020, Tong questioned Bruce Aylward from WHO about whether they were considering giving Taiwan a membership. Surprisingly enough, Aylward hung up on Tong and did not give a straight answer to the question after being asked again. The incident ended up causing the Taiwanese Foreign Minister, Joseph Wu, to speak out about the apparent hold of the CCP over WHO.
"Wow, can't even utter "Taiwan" in the WHO? You should set politics aside in dealing with a pandemic. FYI @WHO, 450+ news reports from 40+ countries so far positively covered #Taiwan's handling of #COVID19. These reports do not mistake us as part of China & #TaiwanCanHelp. JW," tweeted the Ministry of Foreign Affairs, ROC (Taiwan).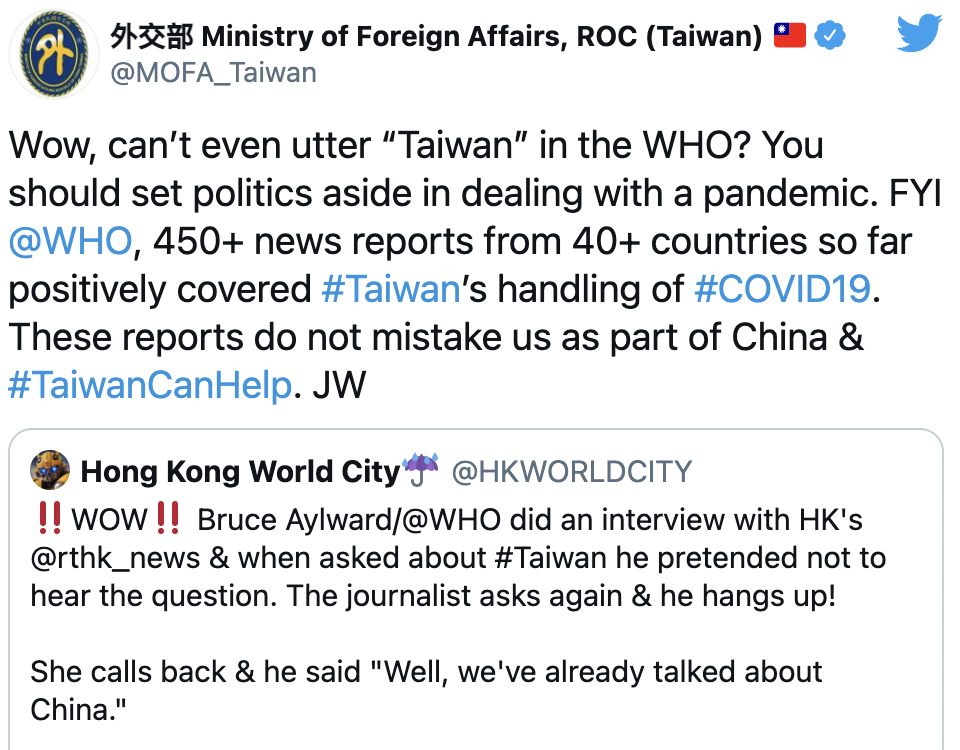 The clip and the online discussions that followed compelled the WHO to release a statement and clarify that membership is decided by WHO states and not the staff, covering for Aylward's awkward dismissal of the question.
"WHO is taking lessons learned from all areas, including Taiwanese health authorities, to share best practices globally," said Tarik Jasarevic, a spokesperson for WHO.