A citizen journalist who reported suspicious goings-on in Wuhan in the early days of the coronavirus saga has been prosecuted by the government. She is among the few who have resurfaced after facing such charges, many have disappeared without a trace.
In China, free speech and free media are not a thing. The state-run media is not a reliable source of information. Therefore, in the early days of the pandemic, the world had to rely on citizen journalists for credible and first-hand information about what they were seeing. However, these journalists soon started getting arrested and disappearing within the country's obscure judicial system.
Zhang Zhan is one of those that emerged and has been formally charged. She was arrested in May and accused of the crime of "picking quarrels and provoking troubles."
The indictment shows that the Shanghai prosecutor's office claims that she posted "a large amount of false information."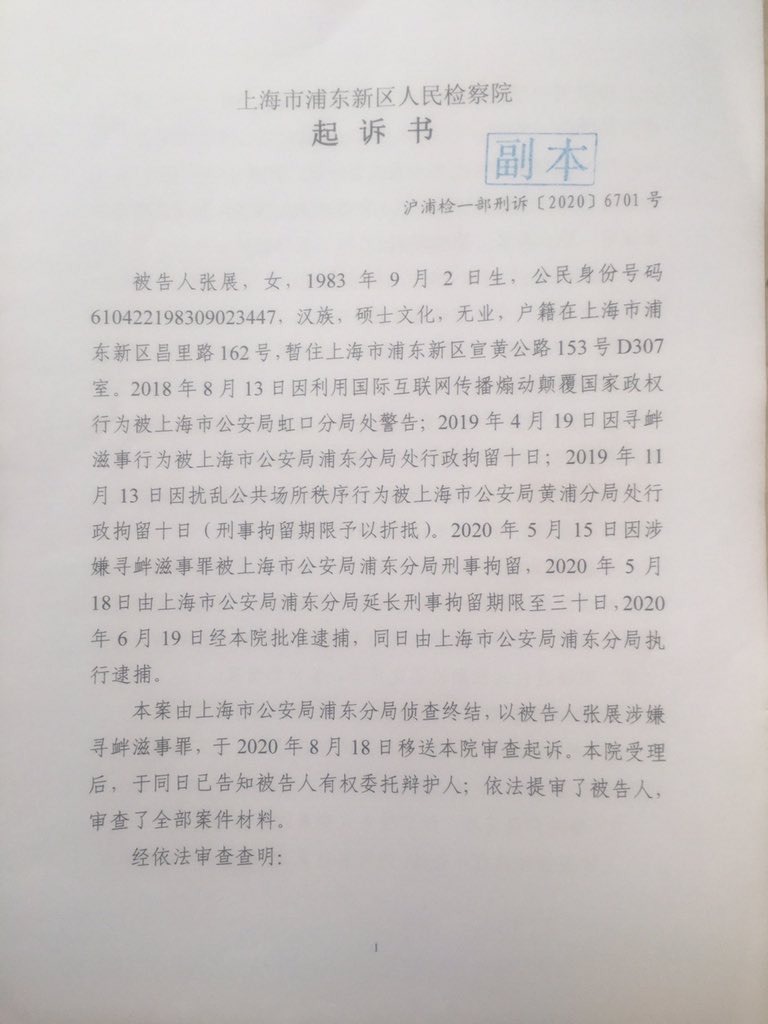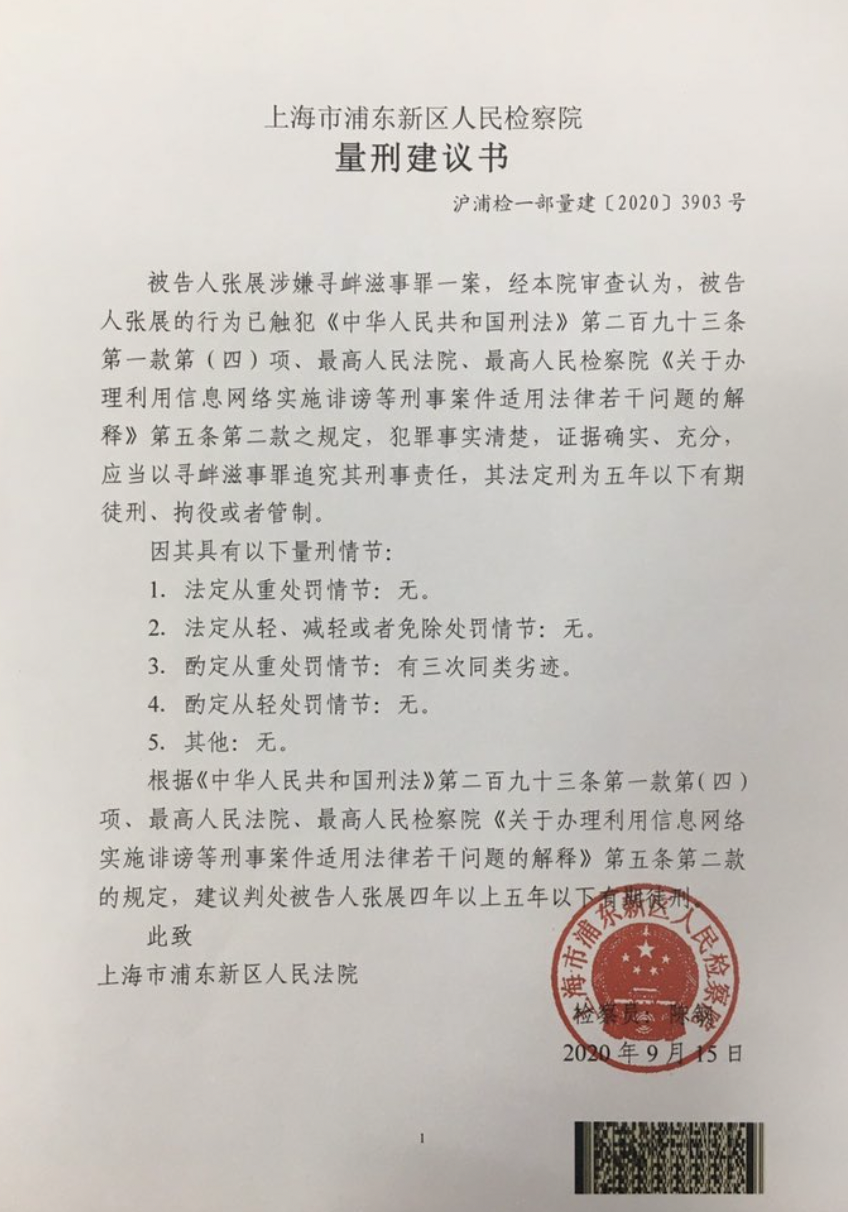 The information the prosecutor is referring to is coverage in both writing and video that Zhan posted on YouTube, WeChat, and Twitter.
"Zhang also accepted interviews from foreign media outlets like the Epoch Times and Radio Free Asia to maliciously hype up the situation in Wuhan, reaching a wide audience and causing a negative impact," the prosecutor's office wrote in the indictment.
The indictment, which was posted on November 13, but was dated September 15, proposed a punishment of 4 to 5 years of imprisonment.
At least another three citizen journalists have disappeared since February, as soon as their coverage of the situation in Wuhan began going viral. Li Zehua disappeared in February but resurfaced in April. He was arrested for disturbing public order, but authorities did not prosecute him.
Chen Quishi and Fag Bin disappeared around the same time and their whereabouts are unknown. Some reports claimed that
Chen is under home arrest – however, that claim is yet to be verified. A friend could not reach him to confirm the house arrest story.
Citizen journalists in China, where free speech is not respected by the government, are almost non-existent. However, the reports of a strange respiratory illness tied to a lab in Wuhan and the government's unwillingness to share information emboldened some like Zhan to travel to Wuhan to assess the situation.
She documented the situation in videos and writing. Some of the videos showed police confronting her about what she was doing.
"As a committed Christian, Zhang thought it was her responsibility to tell people what was really happening in Wuhan. She visited the tombs of those who died of coronavirus and even went to local crematoriums to check whether the official death statistics were accurate. She took huge risks in doing those things," her friend Li said.
Her sentencing is now imminent. However, it is unlikely the trial will be public.
"Zhang's case has had a huge international impact, which makes it even less likely for the authorities to open the trial to the public in order to avoid criticism…As long as Zhang no longer has a voice, she will not be seen as a threat to them," said Wang Jianhong, a human rights activist based in the UK, who started an online campaign advocating for Zhang's release.