According to a survey conducted by the Pew Research Center, the vast majority of Americans believe that social networks manipulate, through censorship, sensitive topics such as political opinions.
The Pew Research Center has released the results of a new poll that shows the vast majority of the population (approximately three-quarters) believe that social networks have a censorship campaign targeting political articles and opinions.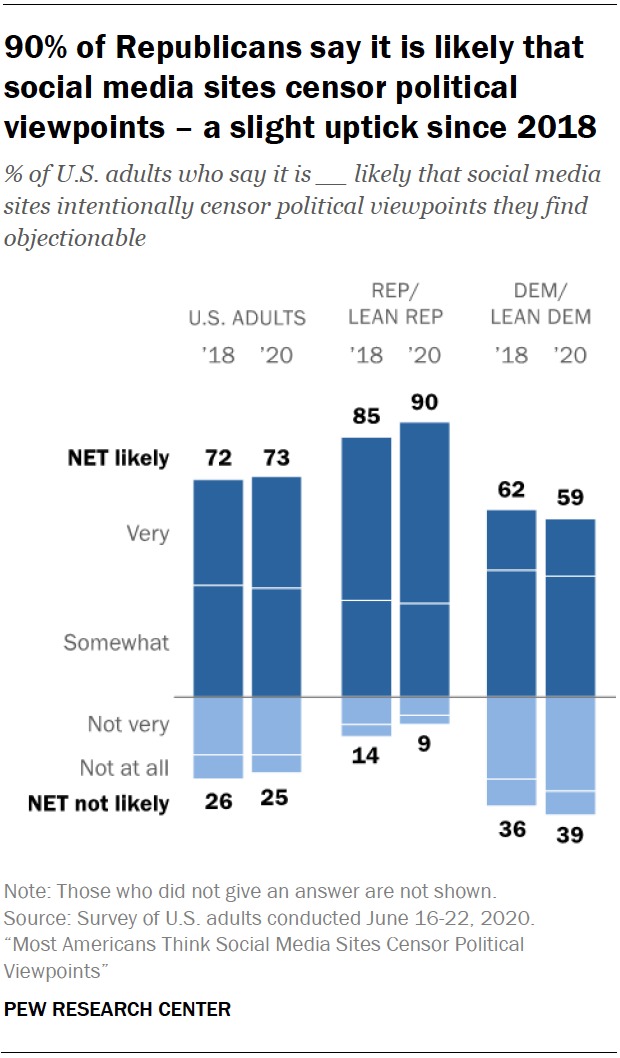 The poll of 4,700 randomly selected people revealed that both Democrats and Republicans support the belief that there is some political censorship on social media, although this belief is much stronger on the conservative side. While 90% of Republicans affirmed that there is a campaign to remove political content, mostly against them, only 59% of Democrats have the same feeling.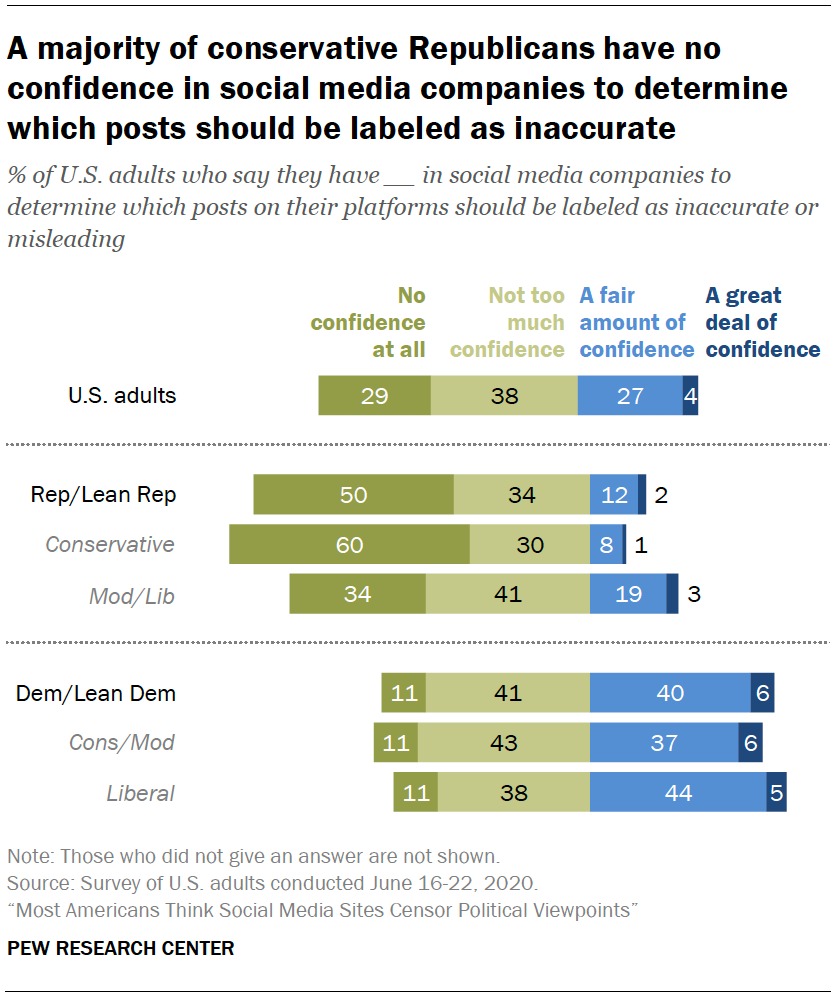 "At the same time, the idea that major technology companies back liberal views over conservative ones is far more widespread among Republicans. Today, 69% of Republicans and Republican leaners say major technology companies generally support the views of liberals over conservatives, compared with 25% of Democrats and Democratic leaners. Again, these sentiments among Republicans have risen slightly over the past two years."
The result, however, was predictable, considering that many Republican personalities have repeatedly faced censorship from platforms like Facebook and Twitter censoring their opinions, including that of President Donald Trump. Most political censorship these days is taking place in the form of removing content for supposed "hate speech" and "misinformation."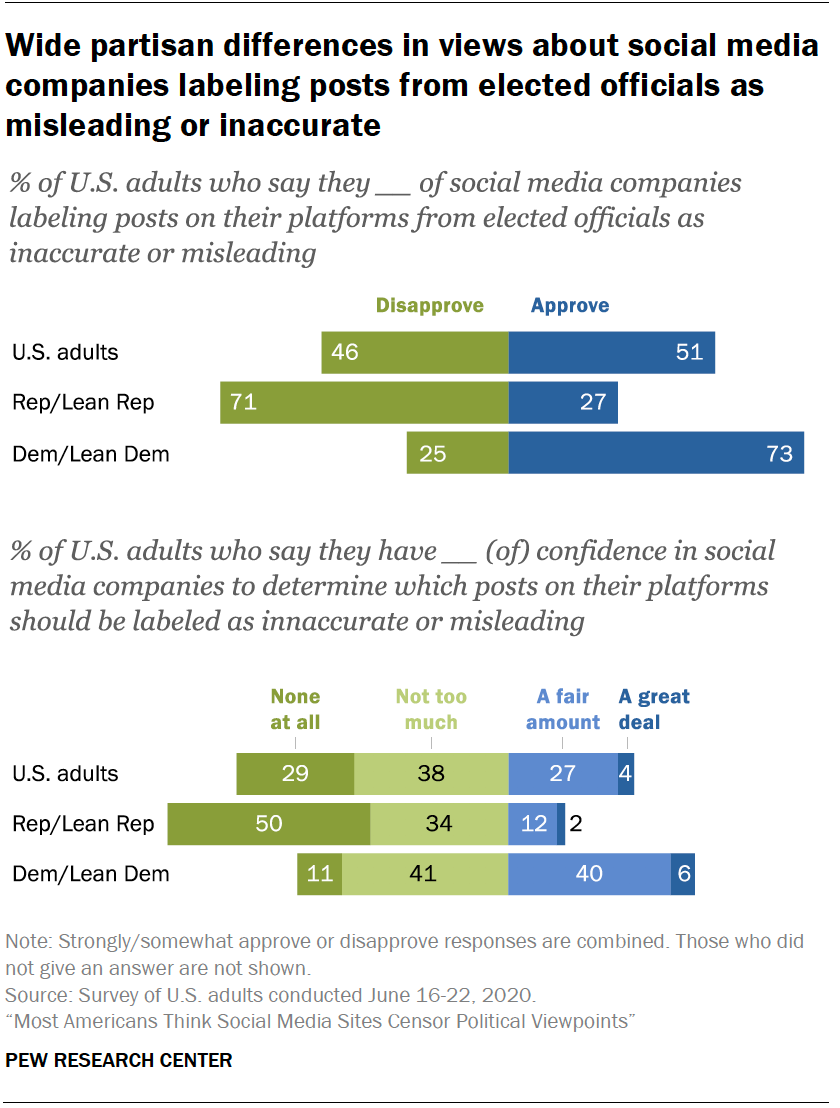 "Partisanship is a key factor in views about the issue. Fully 73% of Democrats say they strongly or somewhat approve of social media companies labeling posts on their platforms from elected officials as inaccurate or misleading. On the other hand, 71% of Republicans say they at least somewhat disapprove of this practice. Republicans are also far more likely than Democrats to say they have no confidence at all that social media companies would be able to determine which posts on their platforms should be labeled as inaccurate or misleading (50% vs. 11%)."