A post published on the ProtonVPN blog is warning that Apple is aggravating the situation around the safety of the users of this virtual private network (VPN), by blocking security updates to the service.
ProtonVPN is operated by Switzerland based Proton Technologies, that is also behind the encrypted ProtonMail email service. The company's priorities since it was founded seven years ago have been to allow users secure and private communication and thus contribute to defending freedom and democracy.
But Apple's actions, the post continues, particularly now in light of the human rights crisis in Myanmar, show that the giant does not share these values. On the very day the UN said those in Myanmar unable to access the internet because of the military-imposed blackouts should use ProtonMail or Signal, Apple prevented ProtonVPN from updating its iOS app.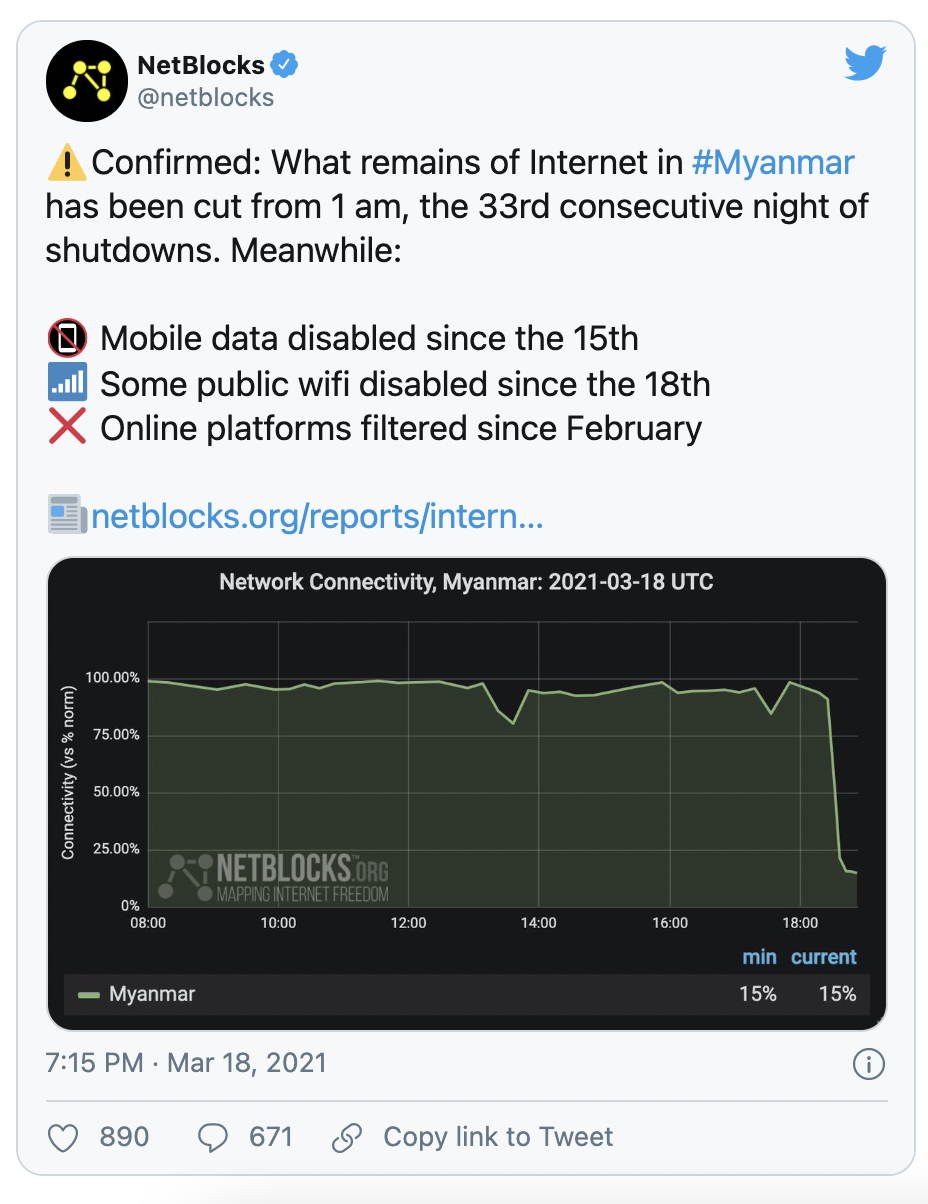 This development is all the more concerning since the use of ProtonVPN in Myanmar increased to 250 times the daily average compared to before the military seized power in a coup on February 1.
The coup was not bloodless, either, as ProtonVPN recalls that the army has so far killed 250 protesters and illegally detained ten times as many.
In order to document these events and safely forward them to UN officials investigating crimes against humanity, while at the same time protecting the lives of people who are gathering this evidence, the use of encrypted, privacy protecting apps has become a must, prompting the UN recommendation. And VPN services have become crucial in allowing Myanmar citizens to access the internet in the first place.
According to Proton, Apple's explanation for rejecting updates designed to bring even stronger security in preventing account takeovers was the app's description in Apple's app store.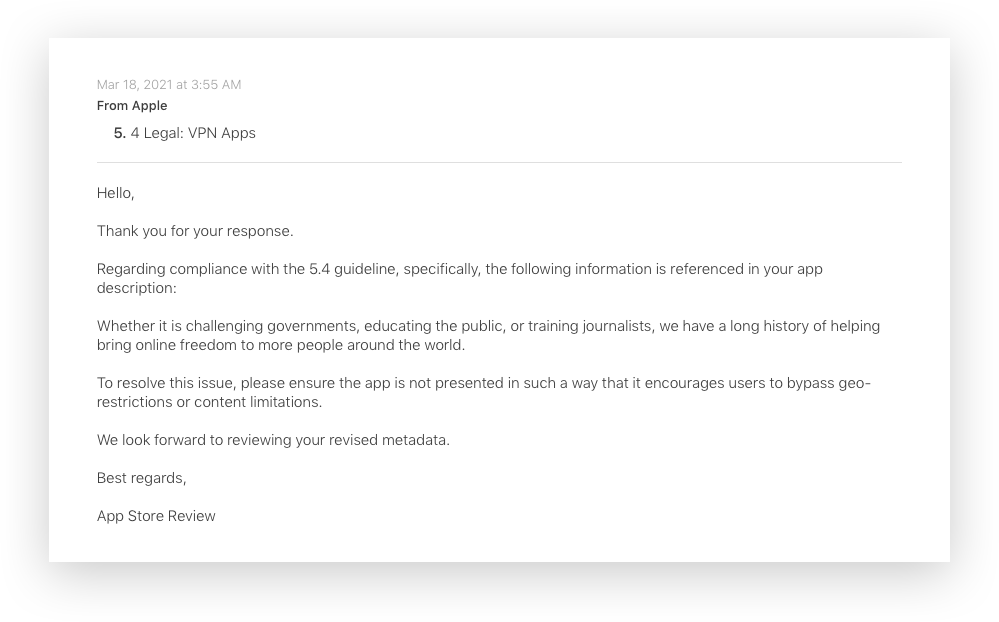 Even though the description had been the same for months, Apple reacted the day ProtonMail was recommended by the UN because its sister application, ProtonVPN, among other things, describes itself as a tool that can be used to "challenge governments (…) and bring online freedom to people around the world."
Apple's action is tone-deaf at best, but at worst, says Proton, it is preventing an oppressed population from having an as safe as possible bypass around internet restrictions.
The post also mentions Apple's past controversial decisions, like those around the Hong Kong protests.