A Melbourne-based newspaper, The Age, fired a political cartoonist after he compared COVID-19 vaccine mandates to the Tiananmen Square tanks threatening "Tank Man."
Michael Leunig, a cartoonist referred to as a "living national treasure," lost his role after he posted the cartoon. He included a drawing of a man staring at a large injection (vaccine) alongside a widely used photo from the Tiananmen pro-democracy protests of 1989 where a man is staring at a tanker.
The newspaper rejected the cartoon. Leunig proceeded to post the cartoon on his Instagram, drawing a lot of criticism from those who support vaccine mandates.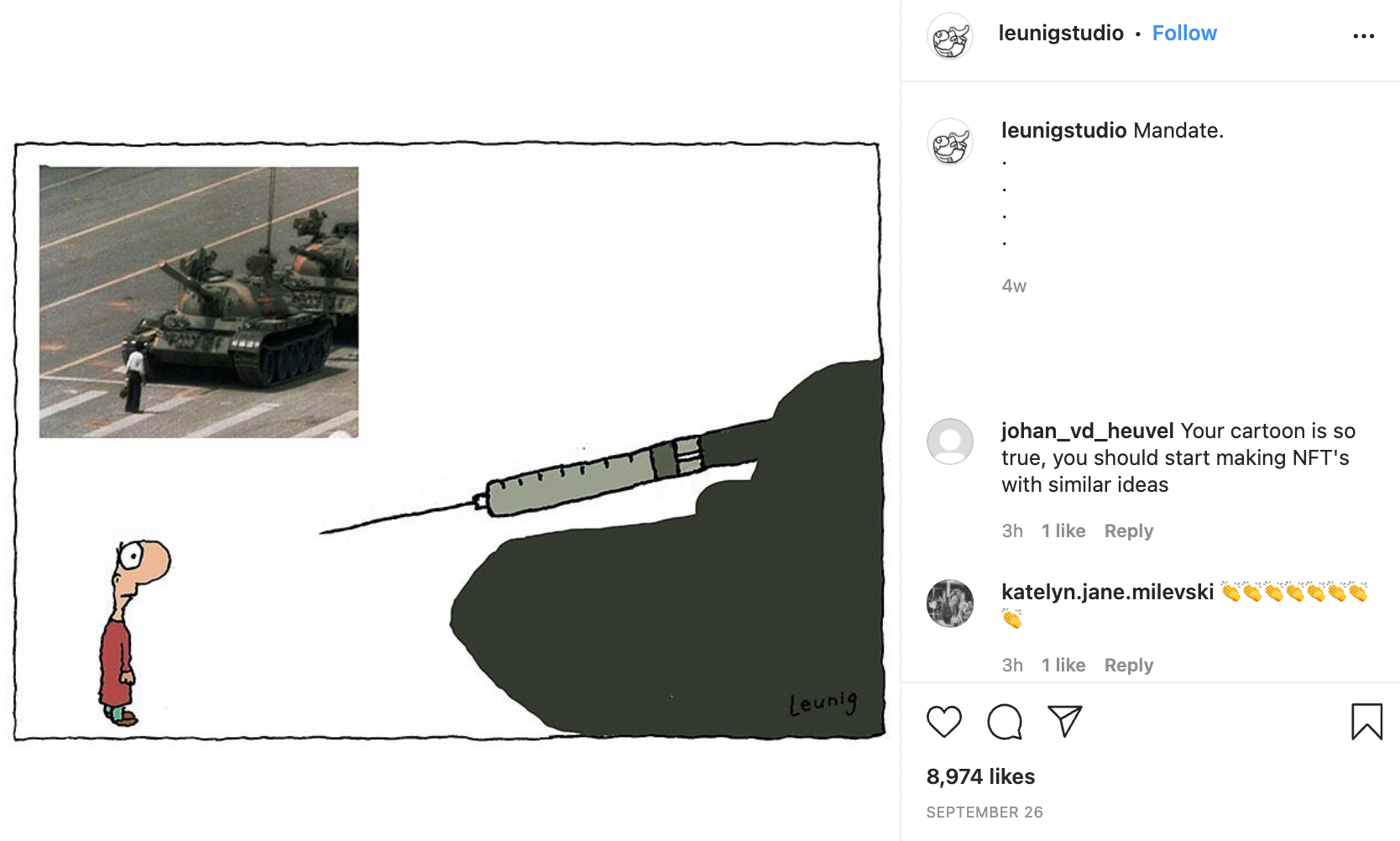 Amid the controversy, Leunig was fired by the newspaper's political section, where he had worked for more than two decades.
The Age's editor, Gay Alcorn, allegedly described Leunig as "brilliant." He confirmed that Leunig's talent would no longer be featured in the paper's editorial page.
Leunig accused The Age of "wokeism and humorlessness." He insisted that the cartoon was an accurate representation of the situation in Melbourne.
"The Tiananmen Square image is often used in cartoons around the world as a Charlie Chaplin-like metaphor for overwhelming force meeting the innocent powerless individual. In my view, it is a fair enough issue to raise in the most locked-down city in the world," the cartoonist said.
Melbourne has had the longest cumulative lockdown of 262 days.

Defend free speech and individual liberty online.
Push back against big tech and media gatekeepers…