Who knew – Bill Gates likes to dish it out, but can't take it. And who knew that Twitter would strive to become enabler-in-chief of this kind of behavior.
To place things in their context: any long-time proponent of free and open source tech knows that it promised early on to carry the digital revolution forward, thanks to its technical merit and ethical superiority, and that it has since fully delivered – albeit greatly and at every step of the way undermined by the likes of Bill Gates.
So for anyone who's waited a long time to call Bill Gates "a wuss" – that co-founder of Microsoft, the company that has for decades acted as the antidote at best, and an active behemoth enemy at worst of free and open software – now may be your time.
Insults are bad for sure – but what exactly do you call this?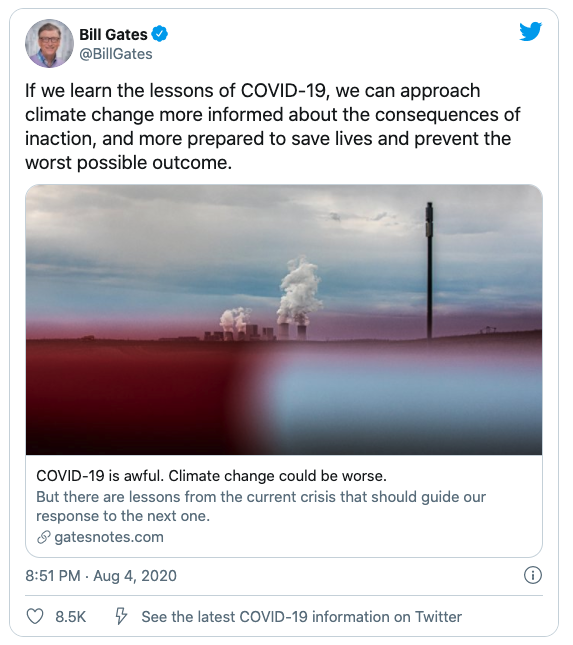 Gates first posts a link to one of his cryptically entitled blog posts, that seek to conflate and combine issues like Covid-19 and climate change – but then – and this is where the "wuss" part comes in – he limits any response on Twitter only to people he follows or has mentioned in his tweets. In other words, this is a post intended strictly for his "yes-men."
But why would such a feature even exist on a platform like Twitter that is considered a social network and that likes to bill (and brand) interactions taking place on there as "conversations?" What type of "conversation" is it, if responses and reactions are carefully curated to stroke the poster's ego?
It's not even a glorified messenger app – it reduces Twitter to a glorified ad, especially when it comes to the most influential accounts. It's all the exhibitionism of everyone seeing it, and all the restrictions of very few being able to interact.
Yet that experimenting has been happening on Twitter's web client and on mobile apps for some users ever since May.
On Wednesday, though, Twitter appeared to have pulled the trigger on iOS users, announcing this feature would now be available to everyone. Highly controversial? No kidding.
So Twitter quickly backed down. The company said it was "a misconception due to some accidentally pushed release notes."
It's either that – or testing the waters some more.