Password manager Bitwarden has rolled out another feature to further improve privacy. The company announced integrations with email forwarding services AnonAddy, Firefox Relay, and SimpleLogin.
Email forwarding services allow users to create email aliases when signing up for online services so that they do not expose their primary email address, which contains personal information. With integration with Bitwarden, users of the three email forwarding services can create multiple aliases and unique passwords.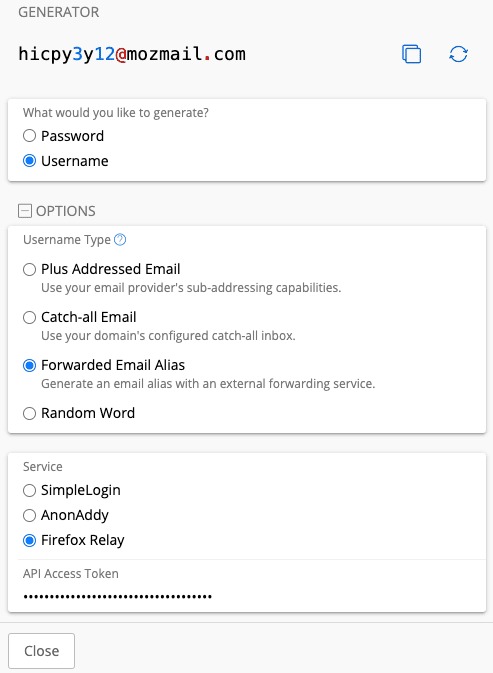 "People's privacy is fundamental no matter where they are or what apps they use – whether it's saving passwords in Firefox or using other password managers," said Luke Crouch, Security Engineer at Firefox Relay.
"Hackers and trackers abuse email addresses and passwords to break into accounts and link personal information. Combining Firefox Relay and Bitwarden to hide your real email address and create strong unique passwords greatly lowers the risk of account take-overs or data aggregation."
Another reason for email aliases is they can allow users to easily get rid of email spam. Once you realize you are getting a lot of spam emails from an online service, like an ecommerce website, you simply delete the email address.
The Bitwarden update with the email alias feature is only available on the browser extension, desktop client, and web vault. It will be added to the mobile apps at a later date.