With Facebook's independent Oversight Board set to decide whether former President Donald Trump will be allowed to return to Facebook and Instagram after being banned from both platforms on January 7, anonymous professional networking app Blind ran a survey of 2,800 of its verified professional users to gauge their sentiment on Trump's potential return.
The 2,800 respondents (which included employees at Facebook, Twitter, Reddit, and Visa) were asked whether they believe Trump should be allowed back on Facebook and whether the removal of Trump had affected how they view Big Tech.
Most employees at Facebook and Twitter opposed Trump's return to the platform with 67% of Twitter employees and 54% of Facebook employees sharing their belief that he should not be allowed back on Facebook.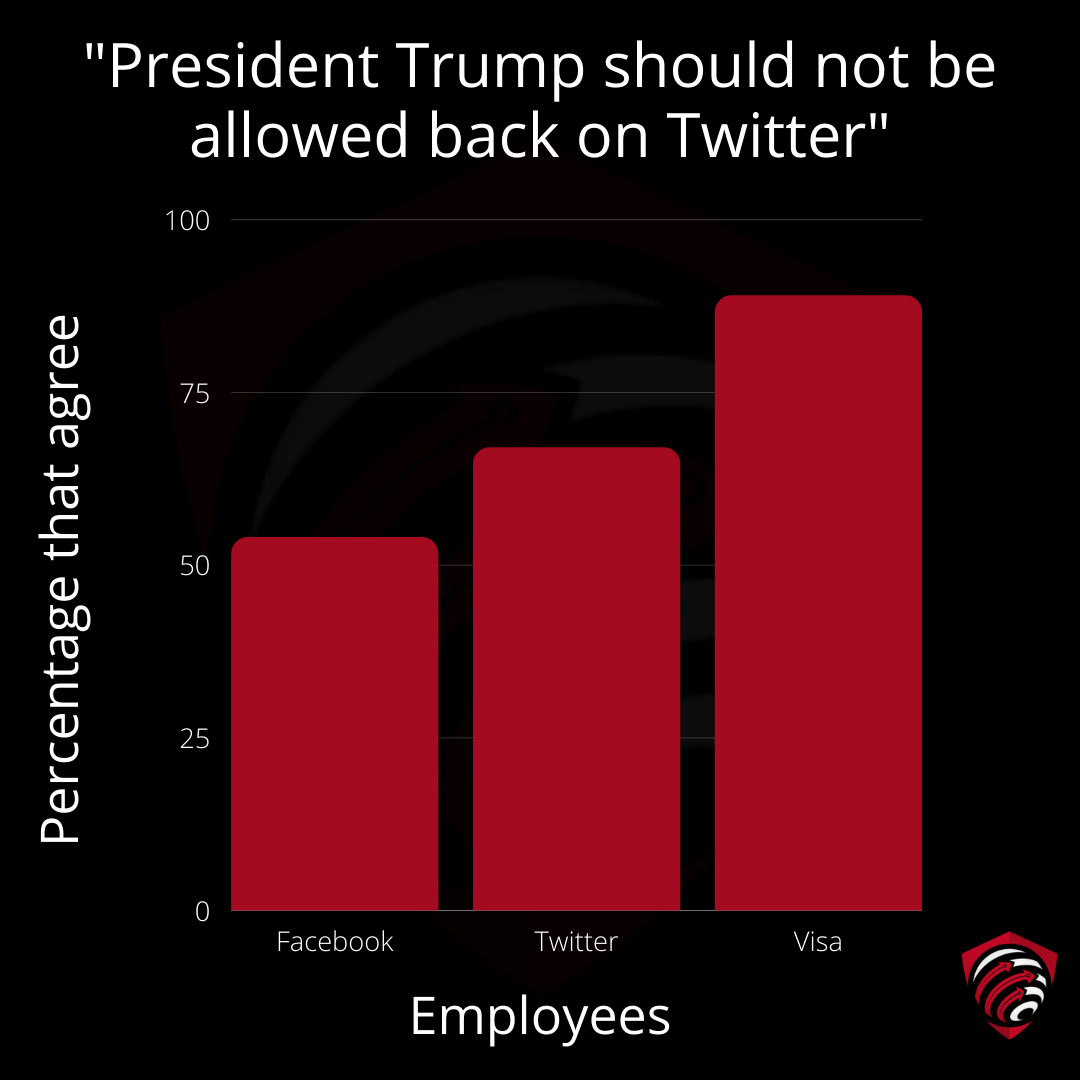 40% of the Facebook employees that were surveyed also said that they view Big Tech more favorably after social media companies banned the former President.
While Facebook and Twitter employees were supportive of Trump being permanently banned from Facebook, Reddit employees signaled that they disagreed with his ban. 67% of the Reddit employees that responded said they viewed Big Tech more negatively after Trump was banned by multiple social media companies.
In addition to the Trump questions, Blind also gauged the sentiment of the respondents towards Big Tech censorship in general with each participant being asked: "Should social media companies be allowed to decide whether a piece of content/persons should be removed from its platform?"
An overwhelming 66% of the respondents agreed that social media companies should be allowed to decide whether content and people get removed from their platforms. However, Reddit employees again showed their opposition to Big Tech censorship with 67% believing social media companies should not be allowed to decide whether to ban posts and people.
Two previous surveys conducted by Blind, one in May 2020 (before Trump had been banned by multiple social media companies) and one in January 2021 (days after Trump had been banned by multiple social media platforms) showed overwhelming support for Big Tech banning the President.
In the May 2020 survey, 83% of respondents said that Twitter should be allowed to fact-check Trump. Respondents to the January 2021 survey overwhelmingly agreed with Facebook and Twitter's blocking of Trump's account with 80% of Facebook employees and 75% of Twitter employees saying it was the "right thing."
Beyond the surveys, leaks from and protests at Facebook have shown its employees supporting the censorship of the former President. In June 2020, Facebook moderators publicly called for Trump to be censored. Later that same month, a leaked undercover video showed Facebook moderators saying that removing pro-Trump posts is "revenge" and "more impactful."