Eating disorder activists are complaining to Apple that a popular diet app promoted on the App Store is "harmful" and should be banned.
CARROT Fit promises "to transform your flabby carcass into a Grade A specimen of the human race." The app encourages users through playful and irreverent humor that's a similar style to other apps in the range such as CARROT Weather.
But while the app is popular and successful in helping people lose weight in a fun way – as is the case these days, there's always a group that wants to spoil the fun.
Critics feel that the "language" used is irresponsible.
The App Store featured the app in the list of recommended apps for fitness. "Tap for a much-needed motivation boost," reads the description of the app.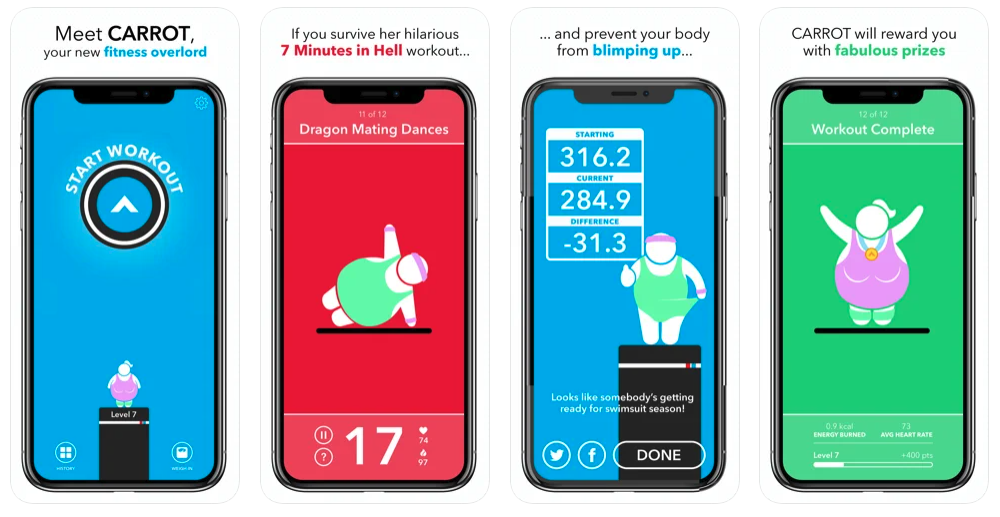 The app uses funny language such as "meat bag," threats such as "lay off the ice-cream or else," and tips such as "permission to watch your friend eat a bag of potato chips."
"The way they are addressing weight is inappropriate and scary. It's not a healthy body image, and it's irresponsible," said Gemma Oaten, who runs Seed, an eating disorders charity. She recommended the banning of the app.
"The content and language could be very triggering for an individual with an eating disorder and, in my professional opinion, should be restricted or banned," said Dr. Khanya Prince-Evans.
The app, which currently has a rating of 4.6 out of 5 stars, claims to have helped thousands of users achieve their health goals.
Most of the positive reviews say the app is "entertaining." People who like it feel it "makes working out less daunting."
The developer, Brain Mueller, referred to the positive reviews, saying, "The funny comments from CARROT turn exercising and fitness into a positive experience for users, rather than a negative one."
"The safety and wellbeing of CARROT Fit's users is my primary concern, and I have included a number of safety warnings inside the app," Mueller added.
However, the warnings are not enough, complains Dr. Dawn Branley-Bell, a psychologist at Northumbria University.
"The app does state that if users lose weight too fast, the CARROT character will get angry – suggesting that the developers have, to at least some degree, considered some of the risks. But this may not be sufficient to limit the negative psychological impact, particularly in relation to the language used in the app," Dr. Branley-Bell said.