In a fractured political and media landscape with news outlets being accused of going beyond the scope of factual reporting and far into the realm of acting as partisan activists, mainstream media outlets are facing increasing scrutiny.
CBS News posted a tweet featuring an article by one of its writers, highlighting how private entities can push back against the "restrictive new voting law" recently passed in Georgia. The news outlet later deleted the tweet, after facing allegations that it was clearly partisan.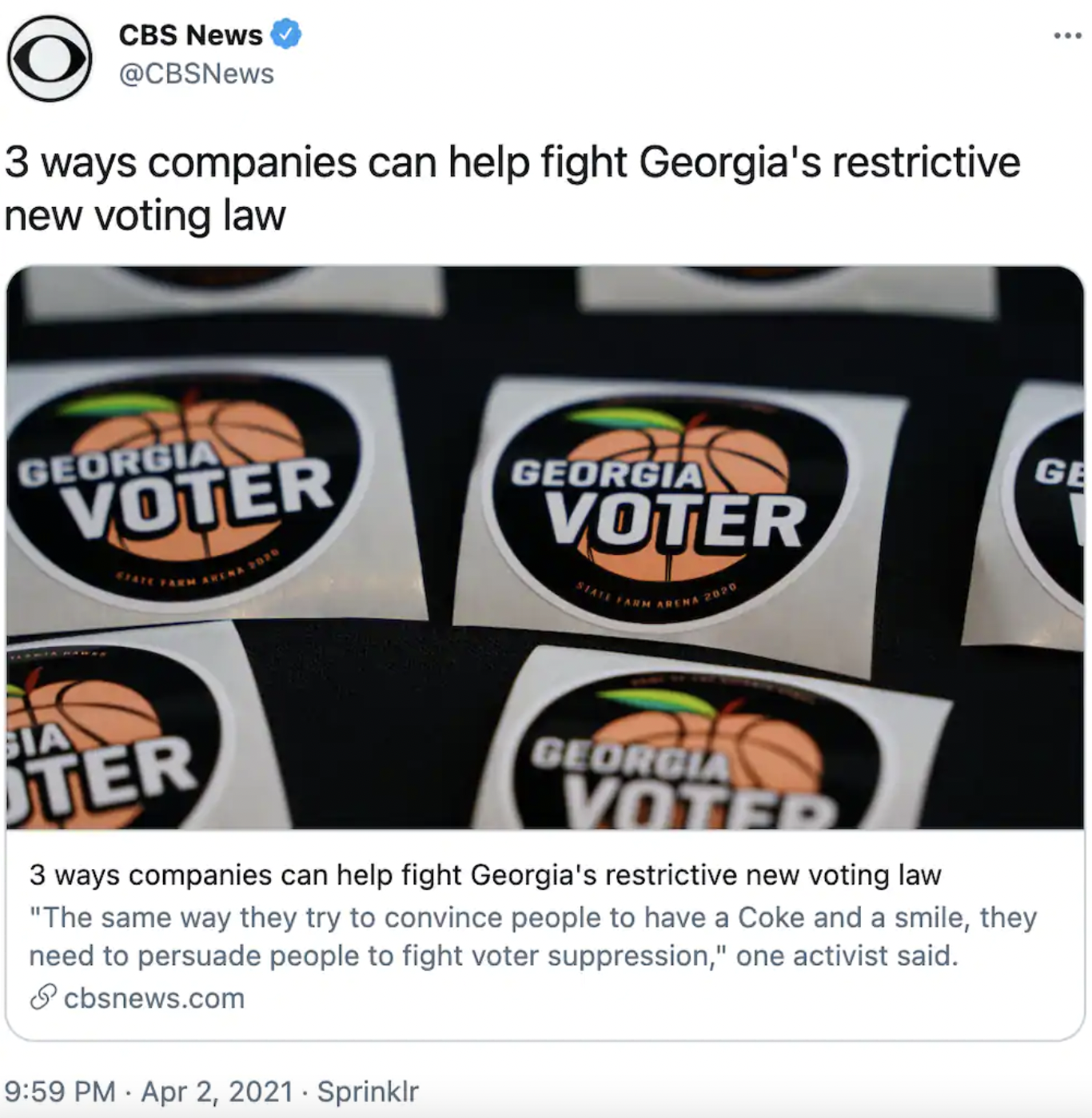 On Friday, CBS news tweeted an article headlined "3 ways companies can help fight Georgia's restrictive new voting law" by Khristopher Brooks. The three ways the article encourages companies to push back against the controversial law are:
Do not donate: Pulling back donations to the lawmakers who sponsored the law "is one of the most immediate and impactful steps a company can take to sway lawmakers."
Spread awareness: Because private entities, especially well-known ones, are experienced in convincing people to buy their products, they can also help spread awareness through ads and "help stamp out efforts nationwide to pass voting laws similar to Georgia's."
Fight for federal law: The article encourages companies to fight for a federal election law called "For the People Act," which could potentially give the federal government authority to limit states' voting laws.
On Saturday, CBS News deleted the tweet. The outlet also changed the headline to "Activists are calling on big companies to challenge new voting laws. Here's what they are asking for." The wording in the article was also changed from a tone that would sound like CBS News was advocating for the recommendations.
Before the tweet was deleted, many criticized CBS News for the partiality.
"I missed the announcement that CBS is now a Democratic SuperPAC," Mark Hemingway, a senior writer at RealClearInvestigations, wrote on Twitter.