The Chinese government is continuing to carry out huge media campaigns on social networks to create a positive image of the nation regarding the COVID-19 pandemic.
China has been manipulating information to convince citizens in other countries that its role in the COVID-19 pandemic has been heroic.
This is the conclusion that several cyber security agencies have come to, which matches our own reporting about the large amounts of advertising on social networks from Chinese state media.
Recorded Future has agreed that the Beijing government has acquired advertising space on social networks such as Facebook, which they use to discredit the efforts of the United States in the fight against the pandemic, suggesting that associating the virus with China is racist, and even accuse the country of being the true cause of the coronavirus.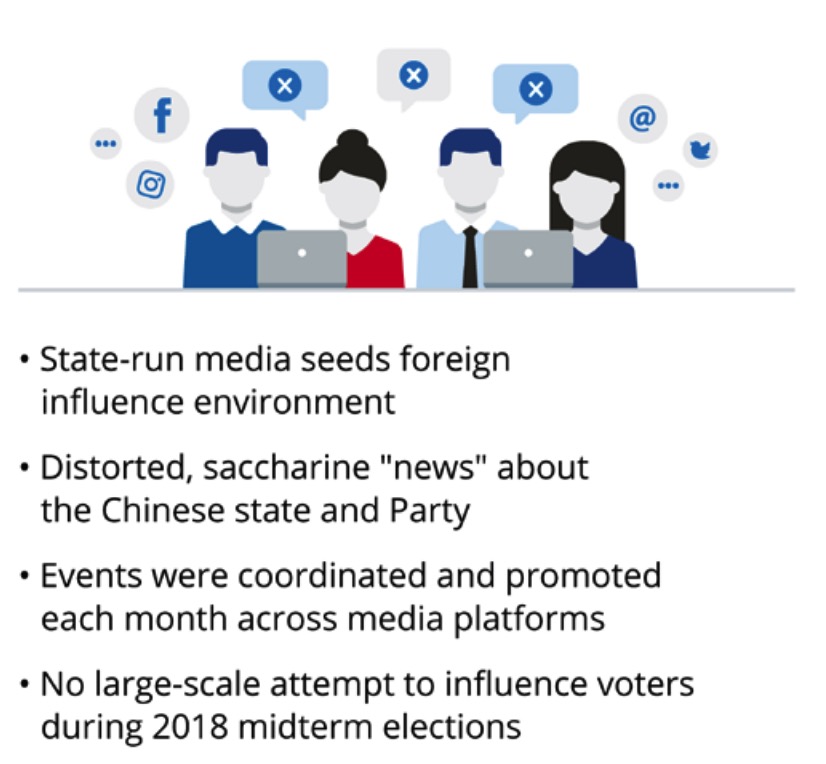 This strategy has become so prolific that Alex Stamos, former Facebook chief security officer, and director of the Stanford Internet Observatory, said that China should be prohibited from buying advertising space on US social media.
Although Twitter already has a policy that prohibits the sale of advertising space to government entities, the social network has indicated that they will not delete politicians' accounts as long as they follow the terms of use.
A Twitter representative indicated that political issues between nations are not banned and that they even want them to continue using the platform for these discussions so that they can create a historical record.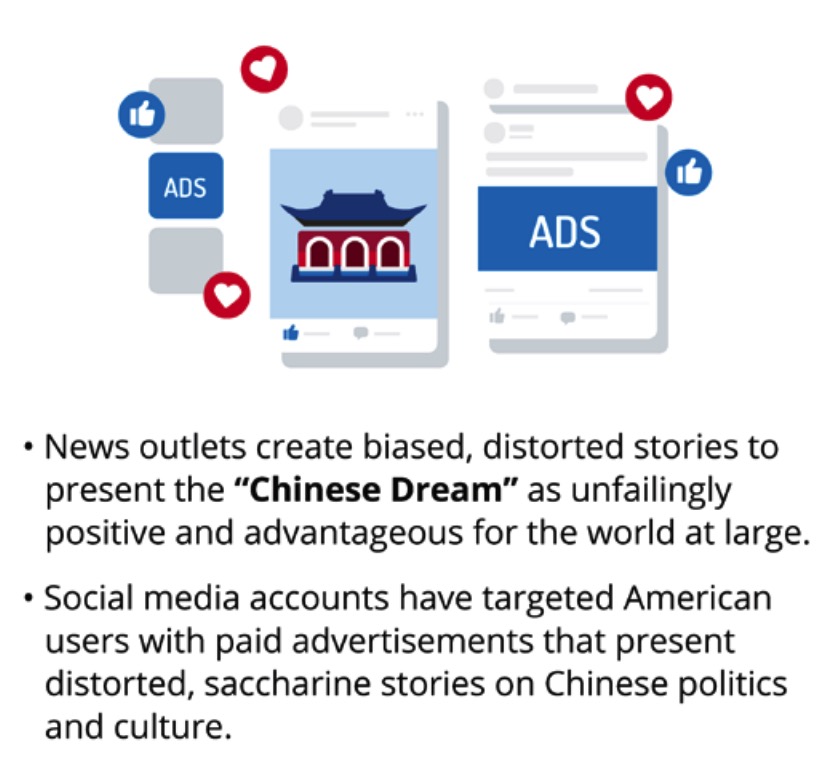 In addition to the purchase of advertising on Facebook, Recorded Future estimates that the social media sites related to the Chinese government have published more than 3,300 daily news in the last 15 days of February, tripling the average number of those dates in previous years.
Additionally, the Alliance for Securing Democracy indicated that there are 125 accounts for Chinese government officials on Twitter, of which more than 90 have been created since September 2019.
The purpose of these accounts is to share information verified by the CCP, trying to convince the population that it is true.
According to Vanessa Molter, a researcher at the Stanford Internet Observatory, China has bought more than 70 political ads on Facebook since February, which could have reached 45 million users.
One of the most active representatives of the Chinese government has been the China Foreign Ministry spokesman Zhao Lijian, who was the first to suggest that the United States was to blame for the virus.
Zhao has even gone as far as sharing false information to support this theory, such as a tweet from Beatrice Ottomanelli who suggested that COVID-19 might have been in the US since December due to a medical recommendation.
The United States has returned the allegations.
Recently, Secretary of State Mike Pompeo accused China, Russia, and Iran of promoting a disinformation campaign against the nation and the West.
Both China and Iran have said the virus may be a US-developed biological weapon, while Russia has allegedly incentivized its citizens not to believe in the EU health system.