China is taking to Twitter to boost the Black Lives Matter movement, using the opportunity to criticize the US.
China Xinhua News, a state-run media outlet that, last year, ran hundreds of ad campaigns on Twitter to promote Hong Kong protesters in a bad light, posted a cartoon image which has three white police officers and a dog chasing a black man, with a policeman yelling "HUNT THAT BLACKIE!" What's more, the policemen in the cartoon are armed with matchsticks and pitchforks.
"Statistics show, time and again, that some are disproportionately prejudiced against in the U.S. #FightRacism."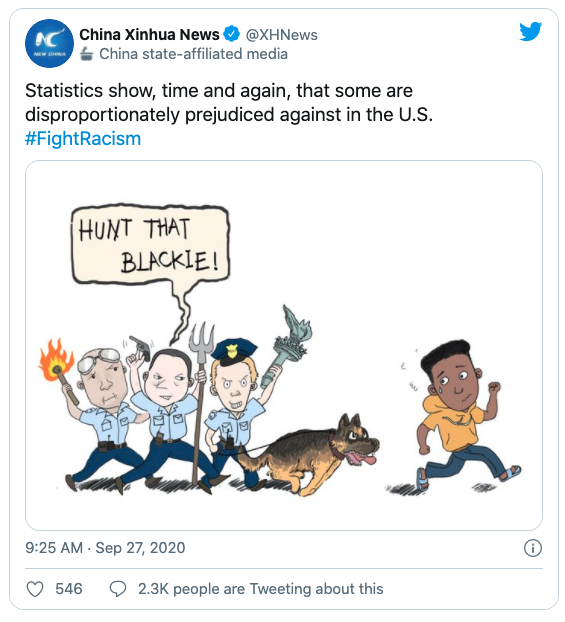 While it could hardly be described as sophisticated propaganda, ever since riots began and there was considerable unrest in the US surrounding George Floyd's death and the subsequent fallout, Chinese politicians and media outlets have been eager to comment on the issue and extend their support to the Black Lives Matter movement – all while condemning the US, the Trump administration, and police.
And this isn't the first time China has done this on Twitter.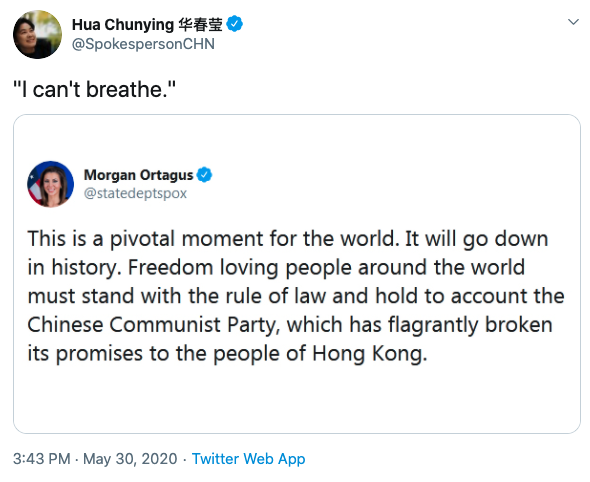 Despite committing rampant human rights violations in the cases of Uyghurs and other minorities in the country, China is still trying to throw dirt at other nations. Several Twitter users ended up replying with sharp criticism and pointed out the obvious irony: China talking about human rights.
China is known for its intense racial discrimination against black people, as was pointed out by commenters on the thread.
A user, for instance, shared an American poster and the Chinese one and highlighted how Disney reduced the prominence of black actor John Boyega in Star Wars: The Force Awakens promo material to make the marketing more palatable in China.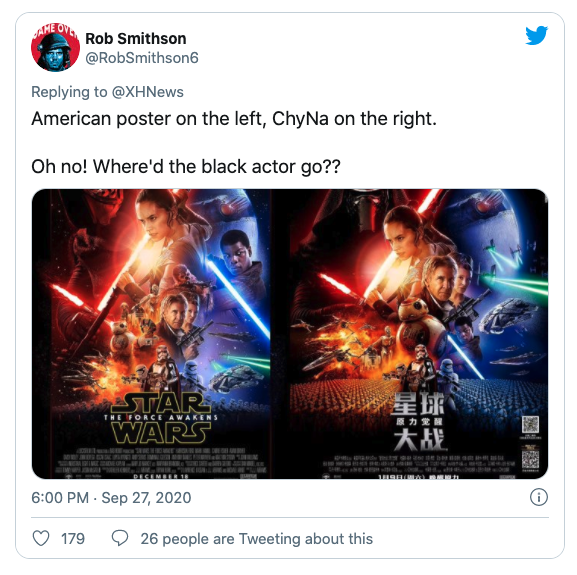 Users also reminded Xinhua about when, just this year, McDonalds in China had to apologize for banning black people.
While Twitter has often been accused of being overzealous with its censorship, one thing it doesn't seem to have a problem with is China's propaganda campaigns.