A university has been forced to apologize for sending staff an email featuring a photo of Prince Philip after his death. The "woke" staff at the university complained about the photo because of Philip's "history of racist and sexist comments."
Following Prince Philip's death last month, King's College sent staff an email bulletin featuring a photo of the Duke opening a library at the university with the queen in 2002.
"As the nation marks the death of HRH Prince Philip, the Duke of Edinburgh, we thought you might like to see this photo of the Duke at the official opening of the Maughan Library in 2002, which some colleagues will remember," the email read.
The email was heavily criticized by "woke" staff, and it appears the backlash has forced the university to apologize.
"The picture was included as a historical reference point following his death," the associate director at King's College libraries Joleen Clarke wrote in an apology statement. "The inclusion of the picture was not intended to commemorate him."
"Through feedback and subsequent conversations, we have come to realize the harm that this caused members of our community, because of his history of racist and sexist comments. We are sorry to have caused this harm," Clarke added.
Among those angered by the photo of Prince Philip was the university's Anti-Racism Community of Practice. The group said the email caused "harm" because of the sexist and racist comments the prince made over the years.
In 1961, the Duke lamented that "British women can't cook," and on a trip to China in 1986, he said "slitty eyes."
Some politicians and free speech advocates criticized the apology, noting that it is another example of cancel culture by the woke activists in universities.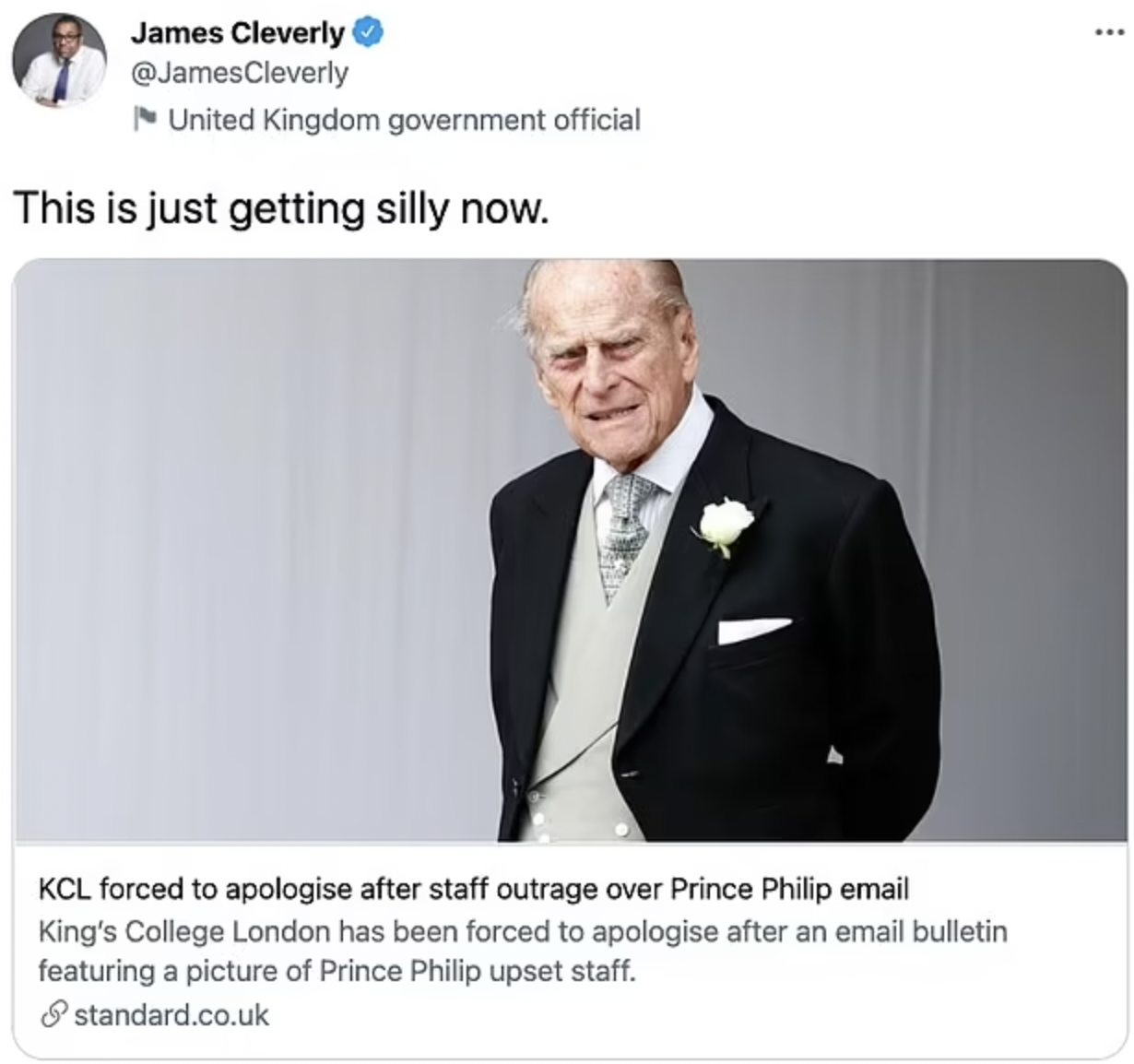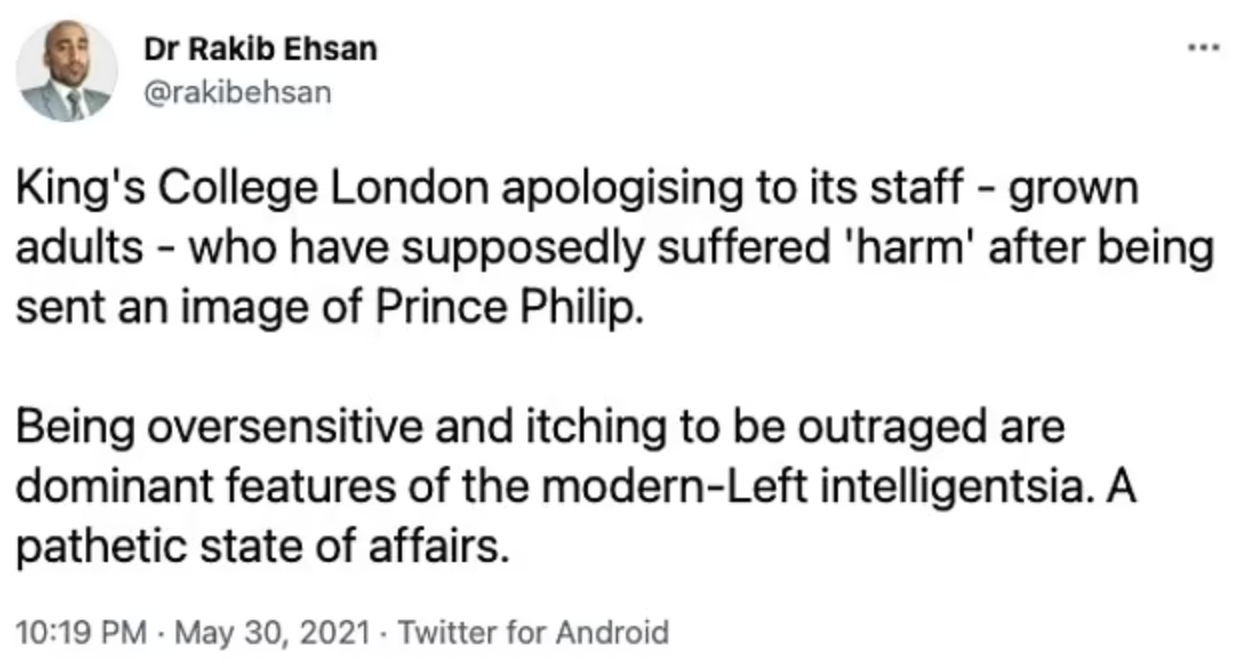 "King's College London is at the extreme end of the spectrum when it comes to inhibiting free speech," said Conservative MP Sir John Hayes. "We need to flush out people in our universities who are determined with an almost Maoist zeal to close minds in places which ought to be bastions of free and open debate."
Co-founder of the Free Speech Union Toby Young said: "The irony is that if it wasn't for people like Prince Philip putting their lives on the line to defend liberty and democracy, university lecturers wouldn't now enjoy the freedom to attack people like him.
"When a war hero dies, shouldn't these republican firebrands just say "Thank you for your service," and save the political point-scoring for another day?"