Everyone's favorite company Comcast is rallying against a plan by Google to encrypt web traffic, meaning that Comcast would no longer be able to see all of their customers' web history.
Comcast is lobbying US lawmakers, encouraging them to prevent Google from encrypting web traffic.
Google is eyeing to implement the plan as soon as possible. The search giant will enforce the encryption of DNS data made by Chrome users as they visit websites using the browser.
Technologists and activists say that data encryption will make it harder for ISPs to use data for ad targeting and will help to prevent some forms of censorship by authoritarian regimes.
While this plan is highly praised by data privacy advocates, ISPs such as Comcast have different perspectives – as stated in a leaked Comcast lobbying presentation.
According to Comcast, data encryption will change the internet and will centralize power under Google. It also raises major concerns related to cybersecurity, privacy, antitrust, national security and law enforcement, network performance, and service quality – all according to the cable giant.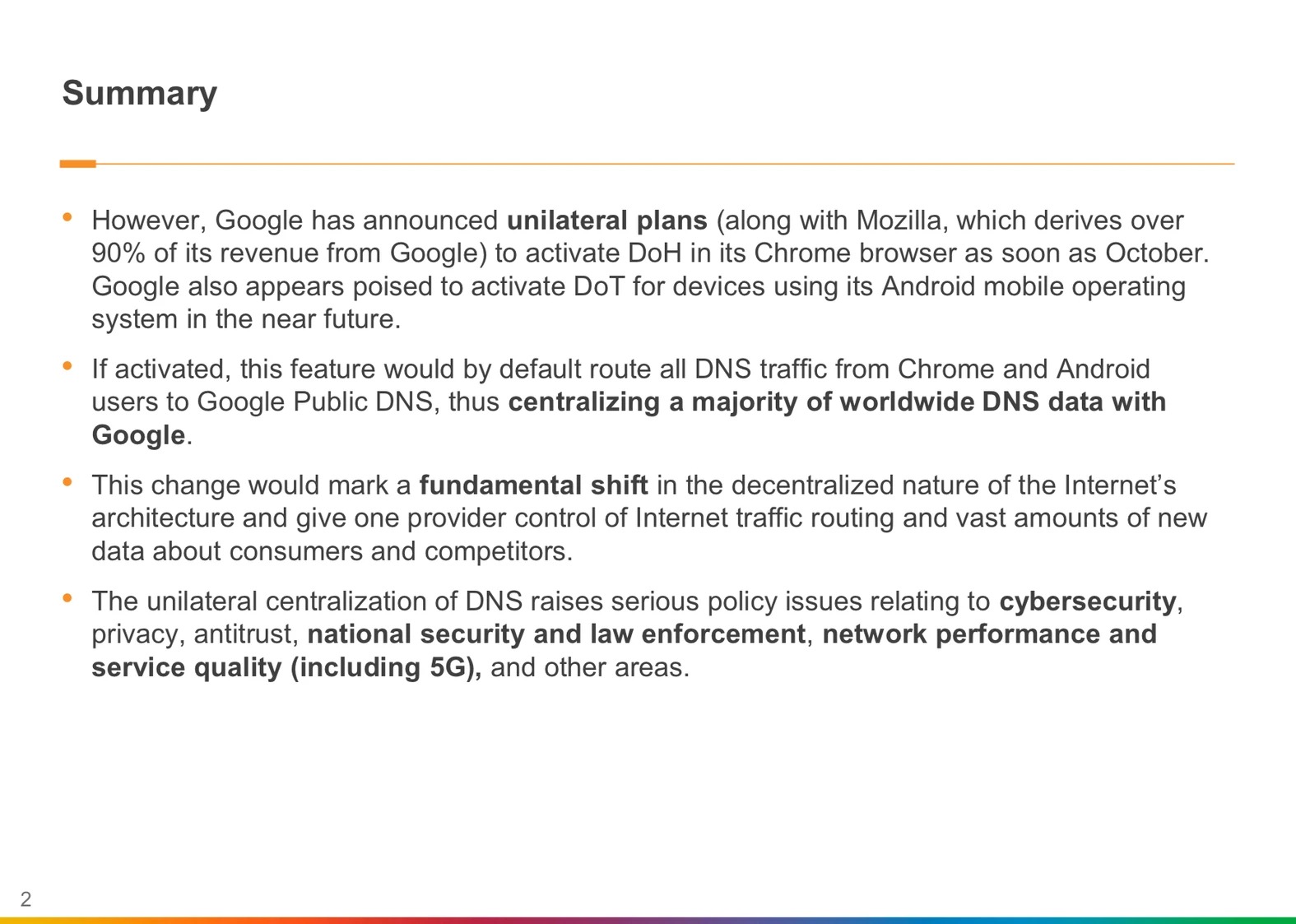 Responding to the accusation that the plan will benefit the company, Google denies that it has plans to centralize or change people's DNS providers to Google by default.
"Google has no plans to centralize or change people's DNS providers to Google by default. Any claim that we are trying to become the centralized encrypted DNS provider is inaccurate," a Google spokesperson told Motherboard in a statement.
On the contrary, Google says it's currently experimenting with new ways to secure online privacy while at the same time maintaining current content filtering and parental controls, according to the Google spokesperson.
Hence, Google is proposing the enforcement of DNS over HTTPS or DoH. This will secure user connections and will not change the user's DNS, so much so that all existing filters and controls will remain intact.
Not surprisingly, one of Google's competitors in the web browser category does not support Comcast's claims. According to Mozilla, ISPs lobbying against data encryption is because they don't want to lose their control over DNS traffic and the business opportunities it provides them – such as harvesting user data and using it to build profiles on them.
Mozilla is also planning to implement DoH but only to a select 5% of its users which will eventually expand across its user base later on.