Christian Henson, a BAFTA-nominated music composer that has created music for films like Top Gear and Inside No. 9, was forced to step down from the company he founded following pushback from trans activists after he posted comments supporting Harry Potter writer J.K Rowling.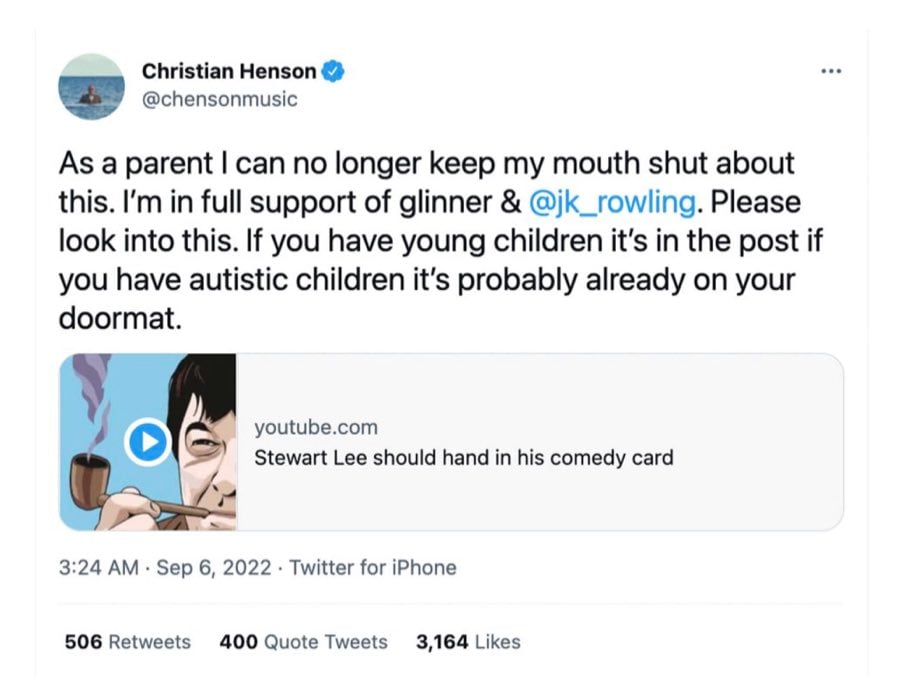 Trans-activists criticized Henson's comments and pressured Spitfire to take action against Henson. The pushback resulted in the company's CEO Will Evans apologizing and announcing that Henson would be "taking a break" from the company.
"Christian's tweet has caused hurt among our community," Evans said.
"This hurt is understandably being extended as a reflection on Spitfire Audio, its collaborators and its employees.
"I'm deeply sorry for that; we've worked hard to be a beacon for the industry and have a responsibility to do better.
"Christian's going to take a break as we reflect on how to move forward, and in the meantime, please accept my apologies on behalf of Spitfire Audio."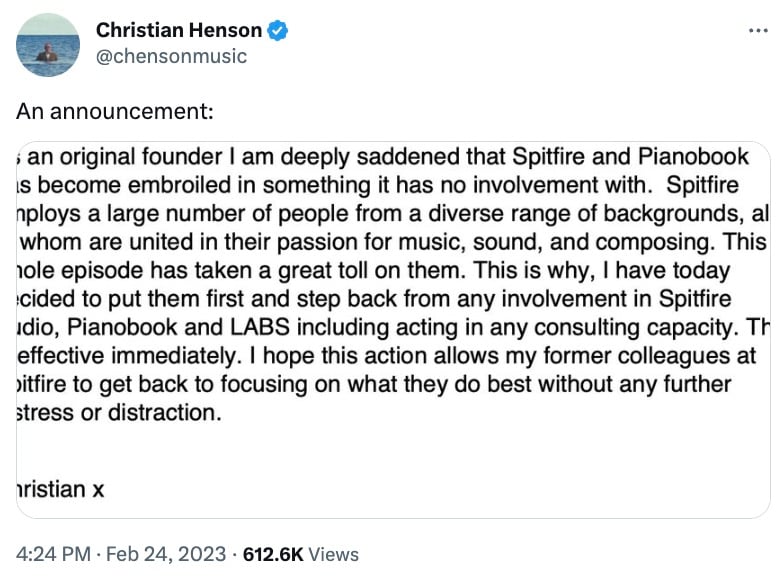 In a separate statement, Henson said: "As an original founder I am deeply saddened that Spitfire and Pianobook has become embroiled in something it has no involvement with.
"Spitfire employs a large number of people from a diverse range of backgrounds, all of whom are united in their passion for music, sound, and composing.
"This whole episode has taken a great toll on them. This is why I have today decided to put them first and step back from any involvement in Spitfire Audio, Pianobook and LABS including acting in any consulting capacity.
"I hope this action will allow my former colleagues at Spitfire to get back to focusing on what they do best without any further distress or distraction."
In the since-deleted September tweet, Henson wrote: "As a parent I can no longer keep my mouth shut about this. I'm in full support of Glinner and JK Rowling. Please look into this."
The tweet sparked backlash with some calling on Spitfire to "do the right thing."