The collective opportunistic nature of governments that has followed the COVID-19 outbreak has reached such extremes that in at least 38 countries, more than 300 individuals have been arrested, who by different means have spread what the authorities consider to be false information.
The fight against COVID-19 has not been limited to the health system. Limiting information has also been a part of how the pandemic is tackled.
In many cases, governments have decided to implement measures that control and penalize those who spread information that comes from unofficial sources.
Free speech groups have denounced that governments are using the coronavirus as a pretext for censorship.
César Ricaurte, Fundamedios executive director, indicates that these measures are used by the rulers to reduce the free speech of the media and the people.
In Venezuela, journalist Darvinson Rojas was detained for publishing unofficial numbers of those infected with COVID-19 via Twitter when the country's government had not yet confirmed cases.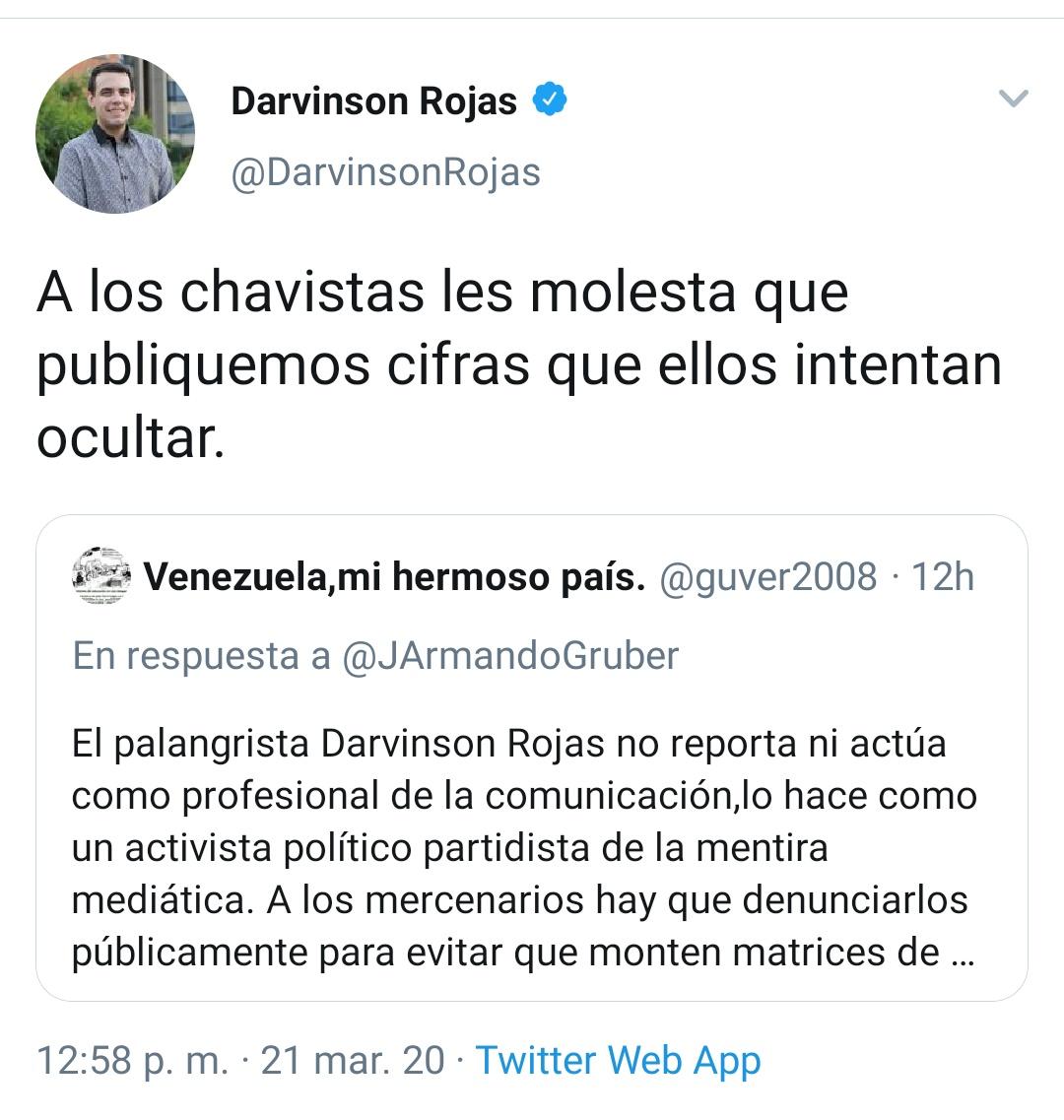 Officials from the Special Actions Forces (FAES) of the Bolivarian National Police arrived at his house with the argument that he was to be detained because they received a call about an alleged case of COVID-19.
Ricaurte also highlighted the radical controls in Ecuador and Argentina, where so-called virtual patrols are being applied, which has led to the arrest of at least two civilians for spreading "false" information.
A group of 10 officers from the National Police arrested journalist Ralph Zapata , regional editor of OjoPúblico , and took him to the police station in La Legua. The journalist was coordinating a special report on the impact of COVID-19 in the regions of the country.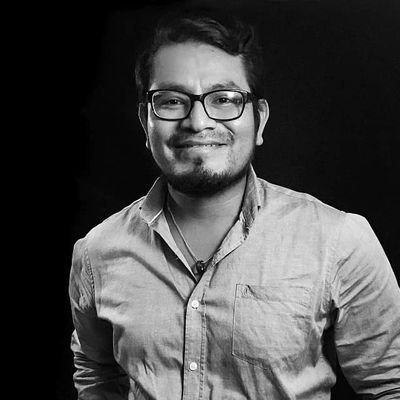 Human Rights Watch denounced a presidential decree issued in Bolivia stating that every citizen who defies the national blockade or spreads false information will be classified as a criminal.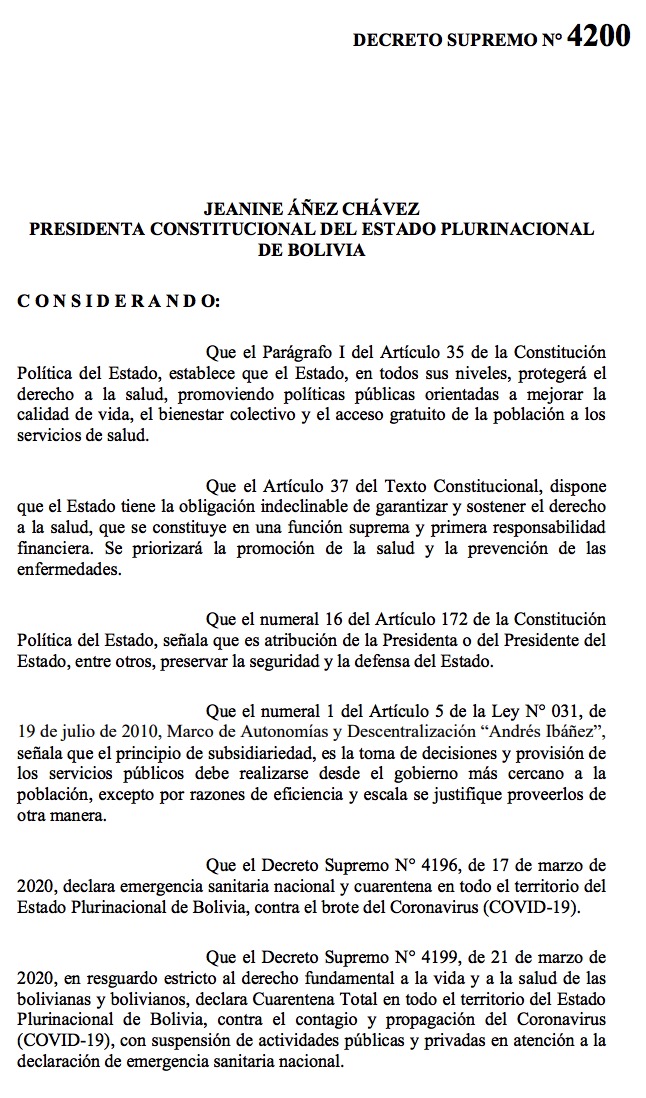 However, the largest number of detainees is found in Asia. Agence France-Presse (AFP) has reported at least 266 people arrested in 10 Asian countries for "false news." And these are only the known cases. Most in China are thought to have gone unreported and whistleblowers are still missing.
"Governments are using the 'fake news' label to dress up their rights-abusing efforts to censor views and statements that are at odds with whatever strategy they have taken to deal with the COVID-19 crisis," said Mr Phil Robertson, Asia deputy director for Human Rights Watch
Reporters Without Borders believes that information censorship was one of the causes of the pandemic. The group said that if China did not censor all the warnings the people made, the disease could have been controlled.
Who knew?