Corrections officer Jenna Showalter was fired from her Louisville, Kentucky, job on August 19 following an investigation that claimed she had made multiple offensive posts on Facebook.
Showalter had been suspended from her position as a corrections officer during the month of July while investigations were carried out into a series of Facebook posts she made.
In less than a month it was concluded that the officer could not continue working for Metro Corrections, which is why her dismissal was formalized on August 19.
It was the Director of Metro Corrections himself, Dwayne Clark, who indicated the causes of the dismissal in a statement, where he made it clear that among the Metro Corrections regulations is that the publication of hateful messages on social networks is prohibited.
In the termination notice, Clark said that Showalter's posts "reflect [her] endorsement of hate speech."
One of Showalter's posts defended the Confederate flag, saying, "If we had equal rights in this country wouldn't my southern heritage be just as important as your black history?"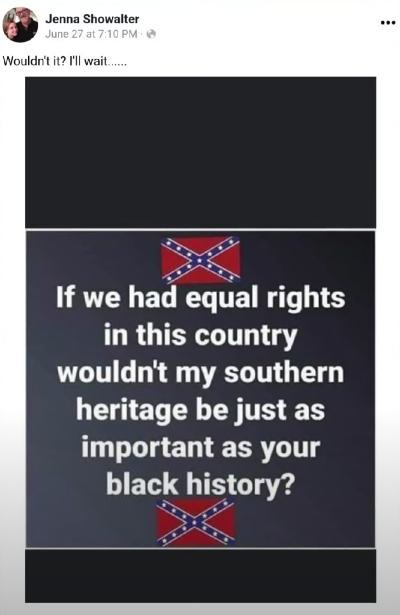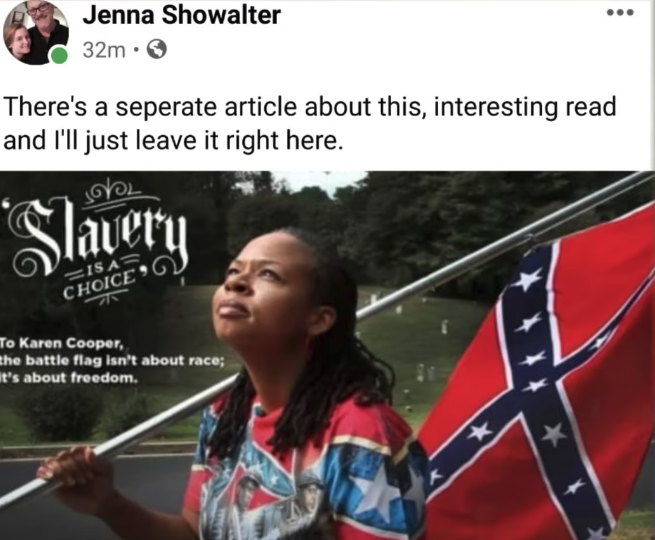 Another post questioned the integrity of George Floyd.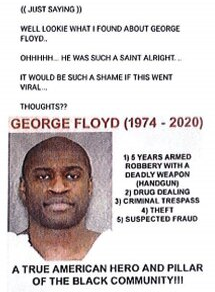 Showalter is appealing the termination decision to try to get her job back. The FOP (Fraternal Order of Police) is closely monitoring this appeal. The FOP's President, Daniel Johnson, issued a statement saying, "Our member wishes to appeal the termination. We will observe the appeal process as she fights to keep her job and monitor to make sure the contract is followed."