A jury in a district court in Dallas, TX, awarded a former Southwest Airlines flight attendant $5.3 million in damages for getting fired for expressing pro-life views on social media. If the verdict stands, Charlene Carter will get $950,000 from her union and $4.1 million from the airline.
Carter was fired in March 2017 for complaining to the union's president that some flight attendants had attended the pro-abortion Women's March in DC in January 2017. She sent multiple Facebook messages to then-president of the union Audrey Stone.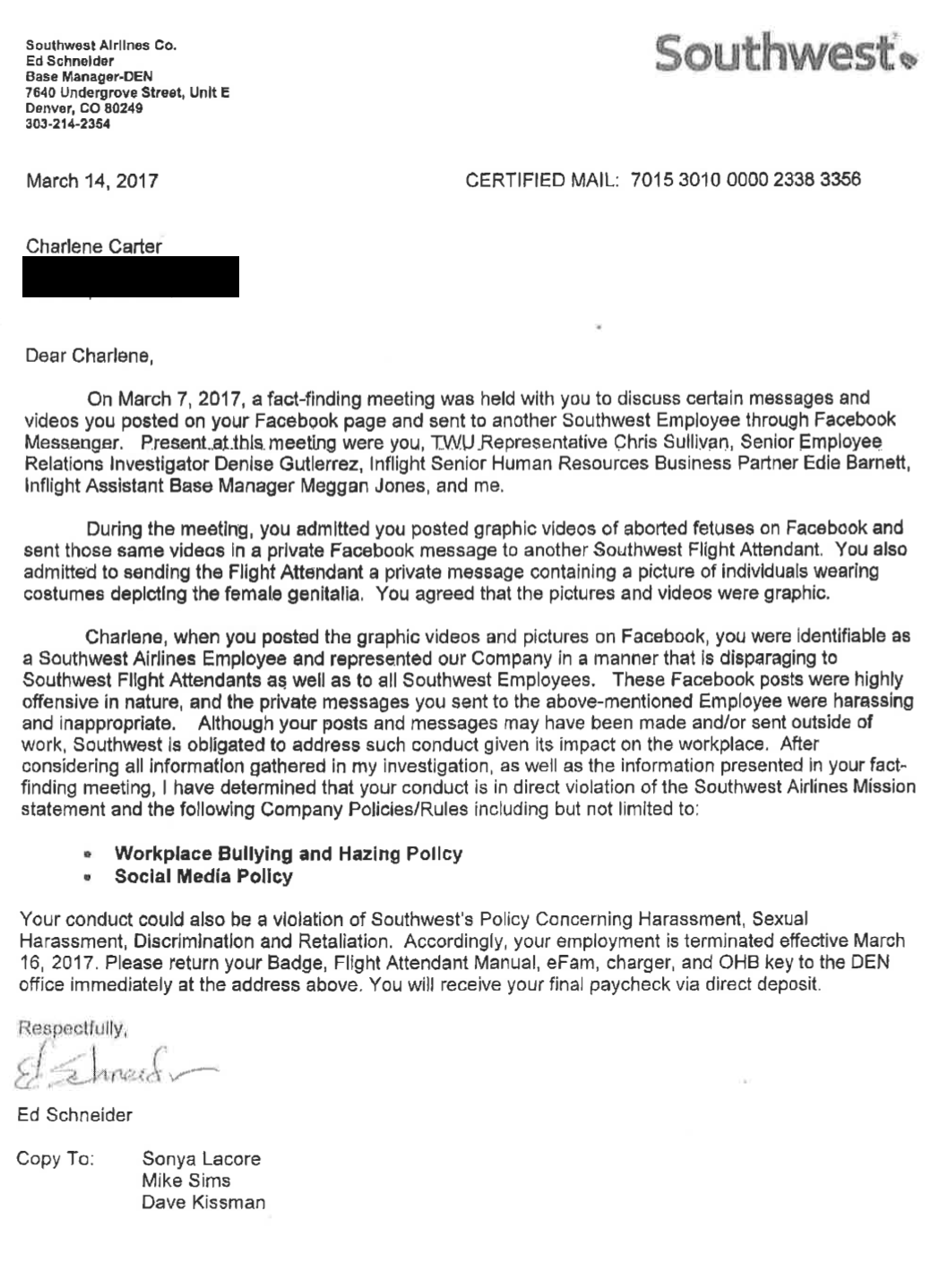 "This is what you supported during your paid leave with others at the Women's March in D.C.," she wrote in one Message to Stone. "You truly are despicable in so many ways."
Carter's lawsuit argued that the union unfairly represented her and retaliated against her for her opinions.
In court documents, the airline said it fired her because her pro-life Facebook posts were "highly offensive" and she could be easily identified as a Southwest Airlines employee. The airline also said that her posts and messages violated its policies on the use of social media and bullying.
Read the original lawsuit here.
Following the ruling, the airline said that it "has a demonstrated history of supporting" its employees' "rights to express their opinions when done in a respectful manner" and that it plans to appeal the ruling.
The union also plans to appeal.