Facebook and Twitter have been sued in California Central District court by a Mr. Darnell Hicks, for not censoring posts that went viral and falsely named him as the gunman who shot two LA County police officers last year. Defendants are sued for "defamation" and "false light."
The 34-year-old father of two and youth football coach from Compton received death threats after he was falsely accused of the crime on social media.
The incident took place last September, outside of a Compton metro station. The deputies were inside a police cruiser when the suspect approached them and fired without warning. Both deputies were badly hurt and had to undergo surgery.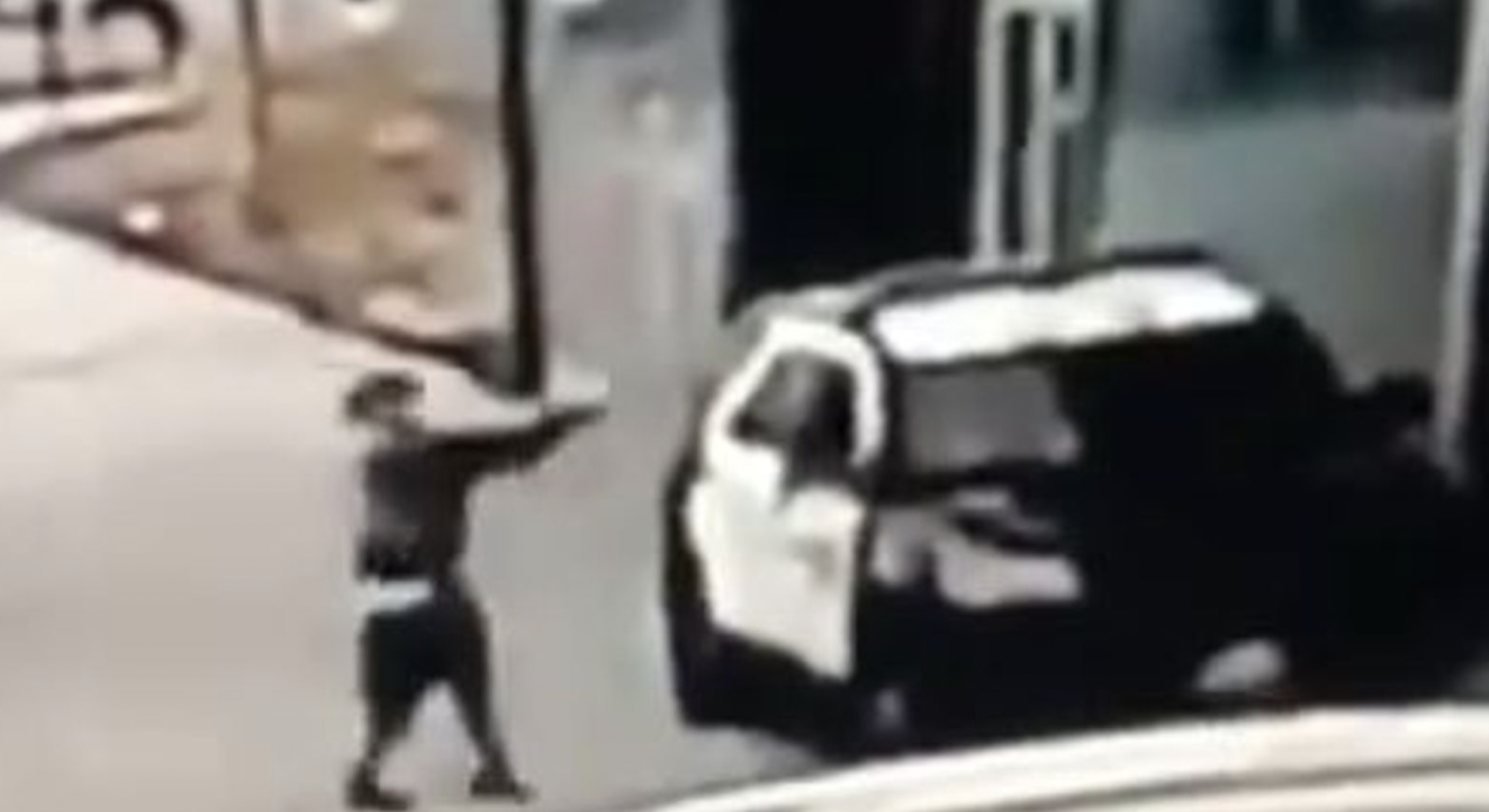 Following that, various users of social media platforms began to accuse Darnell Hicks of the attack.
Authorities later identified the suspect as 36-year-old Deonte Murray.
But prior to that, according to posts online, Darnell Hicks was falsely accused of being "armed and dangerous," as well as being described as being a "gang member," and that he was wanted for attempted murder in connection with the attempted murder of the two Los Angeles County deputies. Several identifying details were included in the posts, including Hicks' driver's license, license plate number and home address.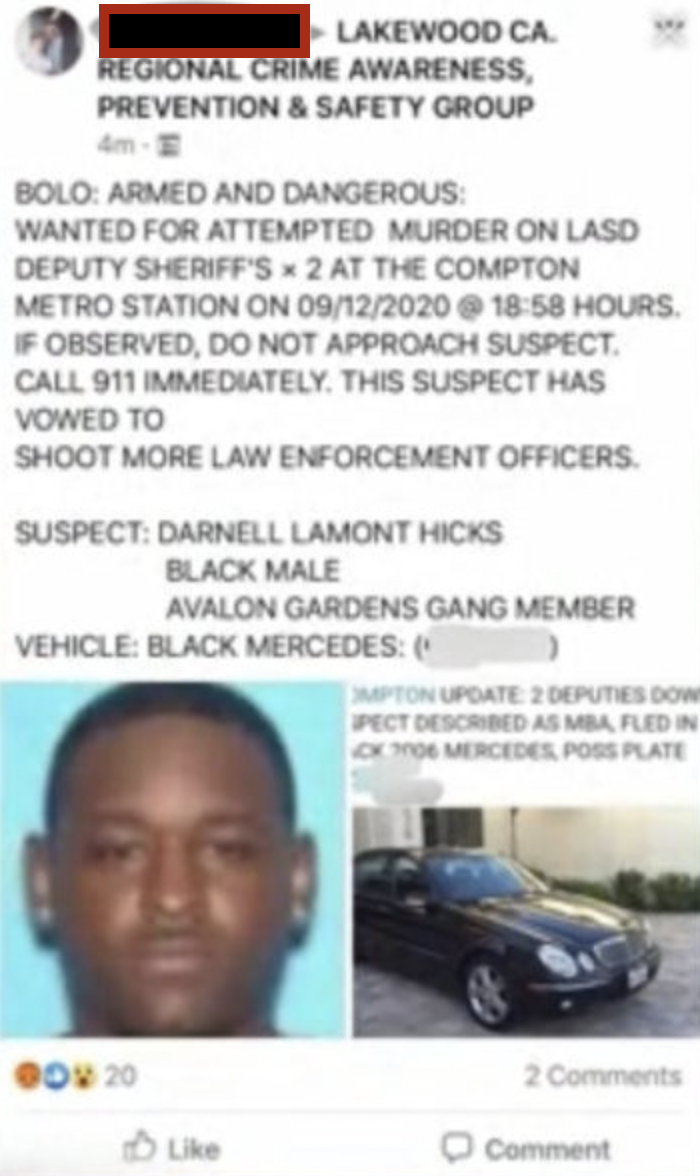 Hicks stated in a Facebook message after being falsely identified as the perpetrator on social media. "Don't feel safe at all, if I die y'all know what happen," read the message. He had initially just thought someone had done it as a prank.
According to Hicks' attorney, Brian Dunn, the false accusation couldn't get any worse, as his client has been "thrown into this pit for nothing other than the color of his skin."
"No one has taken responsibility," Dunn said in a statement.
In the complaint filed on September 13th, Hicks' lawyers describe the defendants, including Facebook and Twitter, as having known "the statements were false or had serious doubts about the truth of the statements, and acted with malice, oppression, or fraud."
The complaint continued, the "Defendants publicly disclosed information or material that showed Mr. Hicks in a false light" and that Hicks, "was harmed and sustained harm to his/ property, business."
The complaint calls for a jury trial and for damages in an amount to be proven at trial.
We obtained a copy of the complaint for you here.
In previous cases of this nature, social media platforms such as Facebook and Twitter have been protected by Section 230 of the Communications Decency Act that prevents platforms from being liable for most of the content their users post.
However, the lawsuit does also name the "REIGIONAL (sic) CRIME AWARENESS, PREVENTION & SAFETY GROUP" that posted false statements.