DEFCAD, a community-powered repository that's home to thousands of 3D gun blueprints, has returned to the internet after going offline several times over the last seven years.
The site launched in 2012 and Defense Distributed, the open-source hardware company that created DEFCAD, reported that it served millions of downloads before being shuttered in 2013 at the order of the US State Department which argued that its distribution of certain files online may violate US International Traffic in Arms Regulations (ITAR).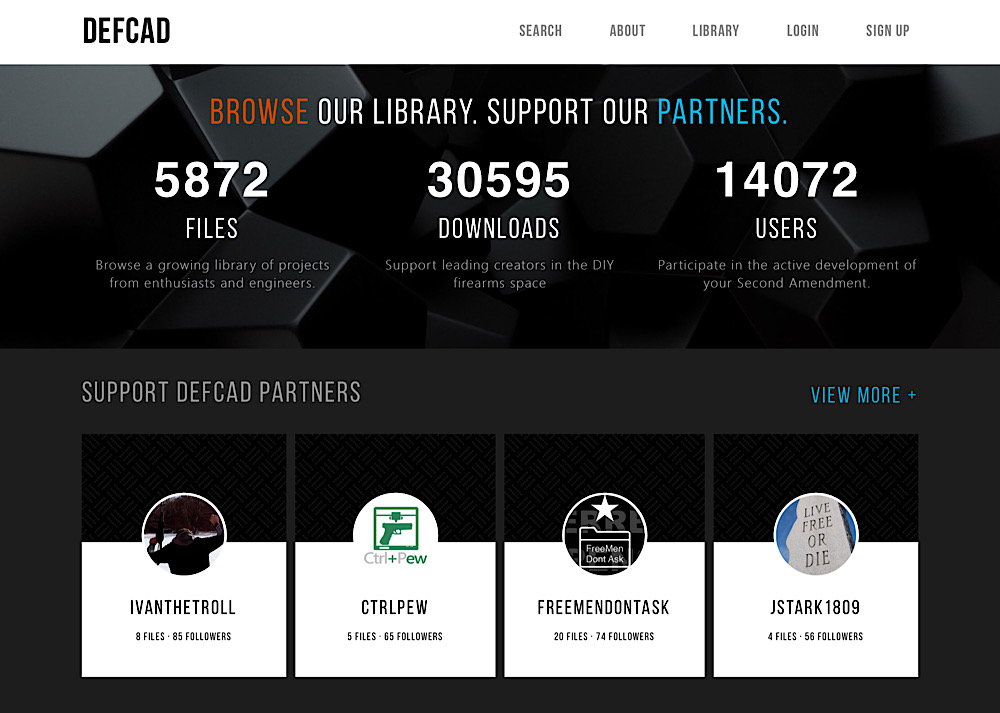 Since going offline in 2013, Defense Distributed has challenged the takedown of DEFCAD in the courts and argued that ITAR regulations placed a prior restraint on its free speech.
In 2018, DEFCAD briefly came back online after the US State Department agreed that ITAR violated Defense Distributed's free speech and a settlement was reached.
However, in August 2018, the site went down again after 20 states sued in response to the settlement and DEFCAD was targeted with a temporary restraining order.
Most recently, 20 states started legal action in an attempt to prevent Defense Distributed publishing 3D gun blueprints online in January 2020.
The founder and director of Defense Distributed, Cody Wilson, said he believes the latest iteration of DEFCAD will be "impervious" to legal challenges and help normalize the distribution of 3D gun blueprints for easy download.
Under the current model, users can create a DEFCAD account for $50 a year which gives them access to its library of 3D gun blueprints and also allows them to upload and showcase their own blueprints.
Users can also support other DEFCAD users financially through its "Pledge" system.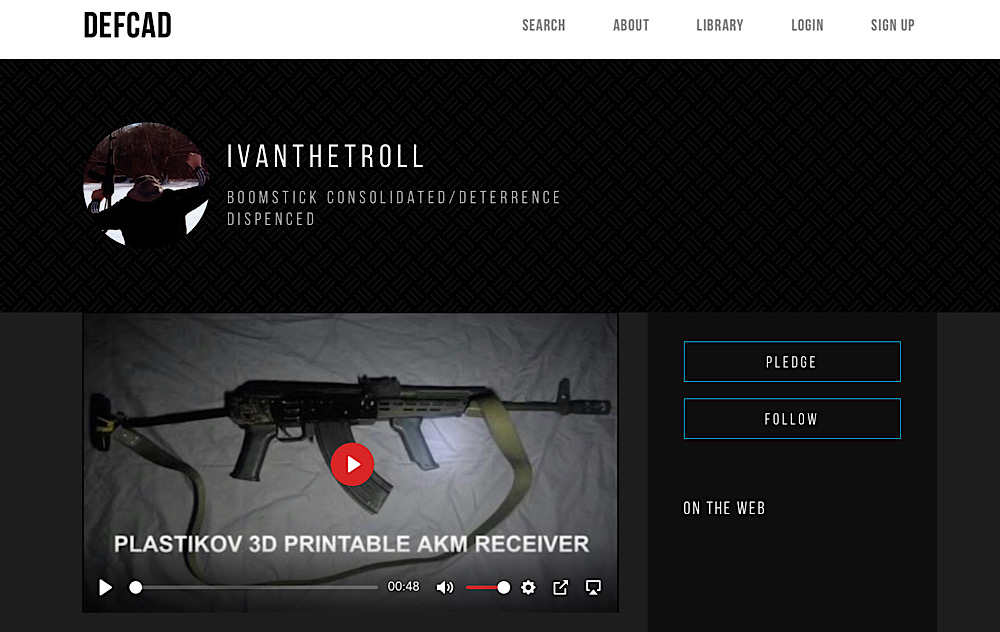 Digital rights group the Electronic Frontier Foundation (EFF) has argued that the distribution of 3D gun blueprints is a form of free expression which involves teaching new skills and sharing code and that there is a "clear danger posed by a government that grants itself unbridled power to decide whose ideas are dangerous and what knowledge should be deleted from the Internet."
The EFF has also pointed to the far-reaching implications of allowing the government to control when code is allowed to be shared online and wrote that researchers and technologists could be barred from sharing information about encryption and the government's use of mass surveillance tools under such regulations.
But this hasn't stopped politicians from attempting to block the distribution of this code or introduce authoritarian measures to limit its distribution.
Last year, 2020 presidential candidate Joe Biden vowed to pass legislation "requiring that purchasers of gun kits or 3D printing code pass a federal background check" and "ensure the State Department continues to block the code used to 3D print firearms from being made available on the Internet."