Despite the First Amendment preventing lawmakers trying to silence citizens, Democrat senators are pushing Facebook and Twitter to take action against 12 vaccine skeptics that they call "superspreaders" of misinformation. 
Sens. Amy Klobuchar (D-MN)) and Ben Ray Luján (D-NM) wrote a letter addressed to the CEOs of Facebook and Twitter, urging them to take more action against vaccine misinformation on their platforms.
"For too long, social media platforms have failed to adequately protect Americans by not taking sufficient action to prevent the spread of vaccine disinformation online," the senators wrote in the letter. "Despite your policies intended to prevent vaccine disinformation, many of these accounts continue to post content that reach millions of users, repeatedly violating your policies with impunity."
We obtained a copy of the letter for you here.
The letter continues to specifically mention 12 influencers identified in a report published by the Center for Countering Digital Hate (CCDH), who have branched out into calling for other forms of censorship. According to the report, these 12 influencers are responsible for up to 65% of "misleading" vaccine content on both Twitter and Facebook, after the analysis of more than 812,000 posts between Feb 1 and March 16. 
The report further stated that "despite repeatedly violating" the platforms' policies, nine of the 12 entities still remain on Twitter, Facebook, and Instagram.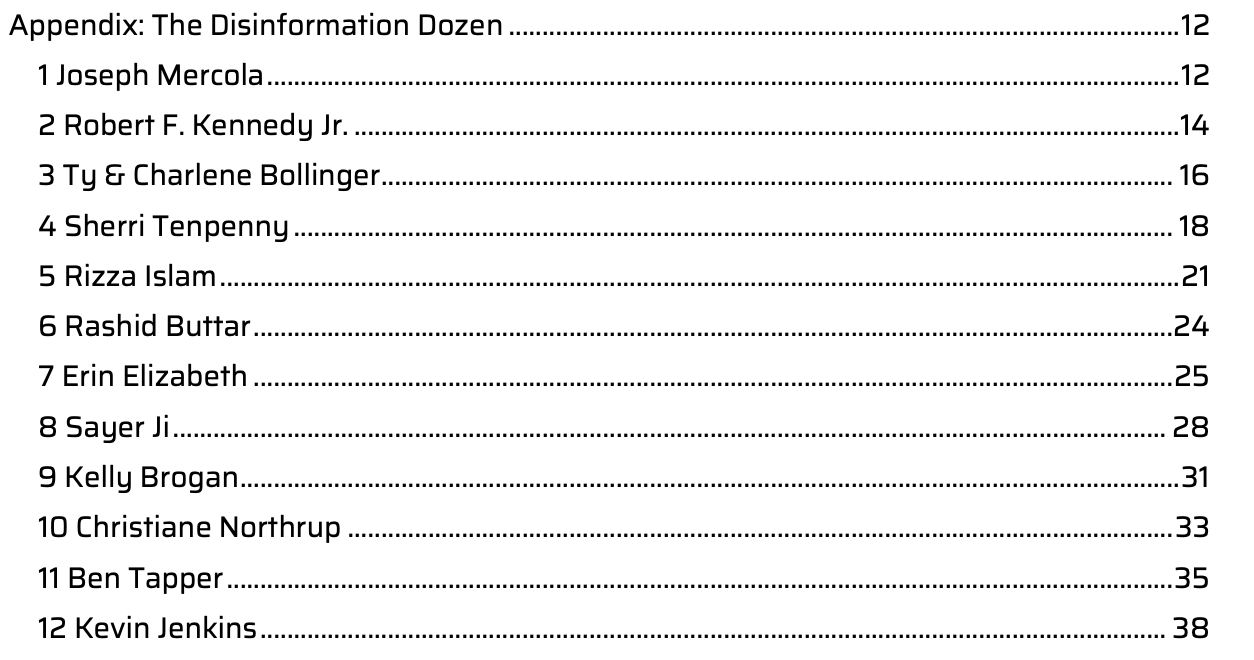 In the letter, the senators requested Facebook and Twitter for more information on their content moderation policies, and an explanation on why the content by 12 influencers mentioned in the CCDH report does not violate their policies. The senators want a response from both companies by April 29.
In a statement, Twitter said that it had received the letter and would soon respond. The platform has updated its policies on COVID-19 vaccine misinformation to include a strike system. One violation of the policies gets an account temporarily suspended. More than five violations and the account is permanently removed. 
In a statement, Facebook defended its handling of vaccine content, claiming it has taken action against some of the accounts mentioned in the CCDH report. 
"Working with leading health organizations, we've updated our policies to take action against accounts that break our COVID-19 and vaccine rules — including by reducing their distribution or removing them from our platform — and have already taken action against some of the groups in this report," a Facebook spokesperson said. 
The spokesperson further pointed out that the company has connected more than 2 billion people to credible information on COVID-19 through its information center. In February, the company updated its policies, prohibiting all misleading information on vaccines in general, not just COVID-19 vaccines.