Fresh documents reveal that the Cybersecurity and Infrastructure Security Agency – The Department of Homeland Security's cybersecurity division – was immediately attentive to the information leaked from Hunter Biden's laptop reported by the New York Post in 2020, and censored the same day. CISA, which has previously cooperated with private sectors to identify and control perceived election misinformation on social media platforms, rapidly disseminated the "Obama conference call leaked to Burisma:Biden emails" article within its ranks the same day it became public on October 14, 2020. This discovery stems from heavily concealed emails liberated through Freedom of Information Act litigation pursued by America First Legal.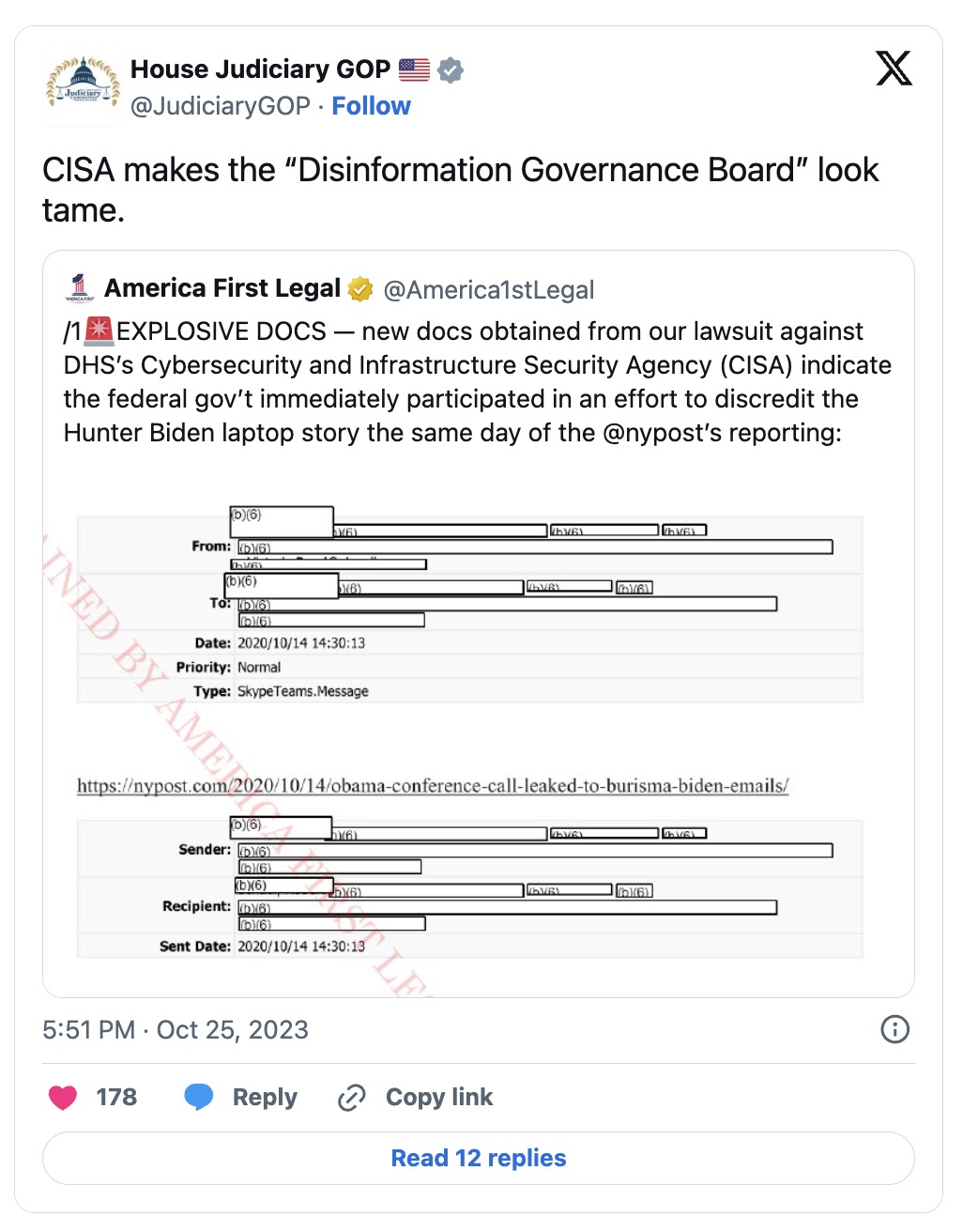 However, an unclear purpose surrounds this swift internal circulation of the report as only the web address, date, time, message type, and the priority status, labeled as "normal," were not hidden in the redacted October 14 email. After this, an email titled "updated reporting for this week" and replicating an Axios report "QAnon Conspiracy Theory Explodes Ahead of the Election" was sent to "Colleagues" by a CISA analyst from the Countering Foreign Influence Task Force.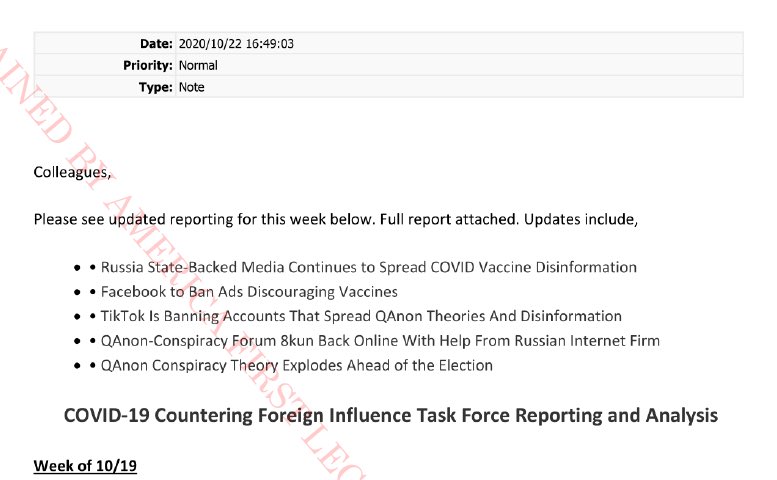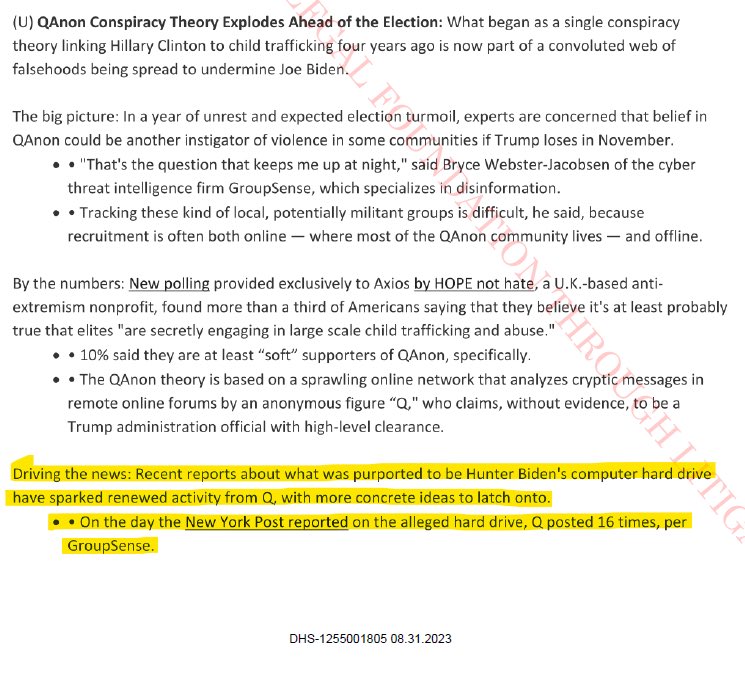 According to America First Legal (AFL), the emails shows that CISA remained uninformed on the authenticity of Biden's laptop until close to a year after its validity was confirmed by the FBI. Notably, CISA claims to maintain close cooperation with the FBI. Furthermore, the AFL mentioned that its litigation has uncovered CISA's involvement in "prebunking" perceived misinformation.
The initial documents reveal the request for records relating to CISA's Mis-, Dis-, and Malinformation (MDM) Team, more explicitly, records linked to the censorship of Hunter Biden news stories leading up to the 2020 Election.