The Department of Homeland Security (DHS) has created a new dystopian-sounding board, called the "Disinformation Governance Board" to "fight disinformation."
The board will be headed by Nina Jankowicz, a former advisor to the Ukrainian Foreign Ministry, who recently criticized online free speech supporters.
"I shudder to think about if free speech absolutists were taking over more platforms, what that would look like for the marginalized communities, which are already shouldering disproportionate amounts of this abuse," Jankowicz tweeted about the story of Elon Musk's Twitter acquisition.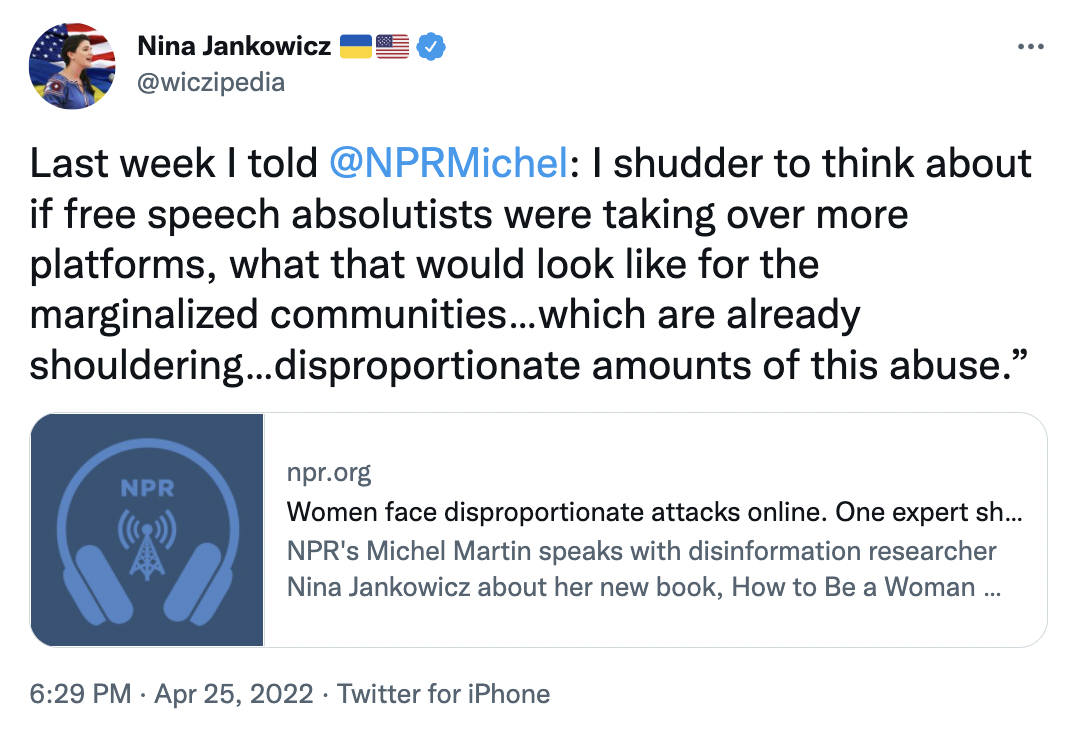 DHS Secretary Alejandro Mayorkas announced the formation of the board to the House Appropriations DHS Subcommittee on Wednesday, saying: "Our Undersecretary for Policy, Rob Silvers is co-chair with our Principal Deputy General Counsel, Jennifer Gaskell, in leading a just recently constituted misinformation disinformation governance board. So we're bringing – the goal is to bring the resources of the department together to address this threat."
Mayorkas said that the new board would fall under the Biden's Center for Prevention Programs and Partnerships and it would have no authority to crack down on disinformation directly and will instead funnel funds to various causes it thinks are impacted by disinformation.
Jankowicz has been fighting what she calls "misinformation" for a while. She was a disinformation fellow at the Wilson Center.
She also led Belarus and Russia programs at the National Democratic Institute and advised the Foreign Ministry for Ukraine as a member of the Fulbright Public Policy Fellowship.
Jankowicz announced her new role on Twitter, writing: "Cat's out of the bag: here's what I've been up to the past two months, and why I've been a bit quiet on here.
"Honored to be serving the Biden Administration @DHSgov and helping shape our counter disinformation efforts."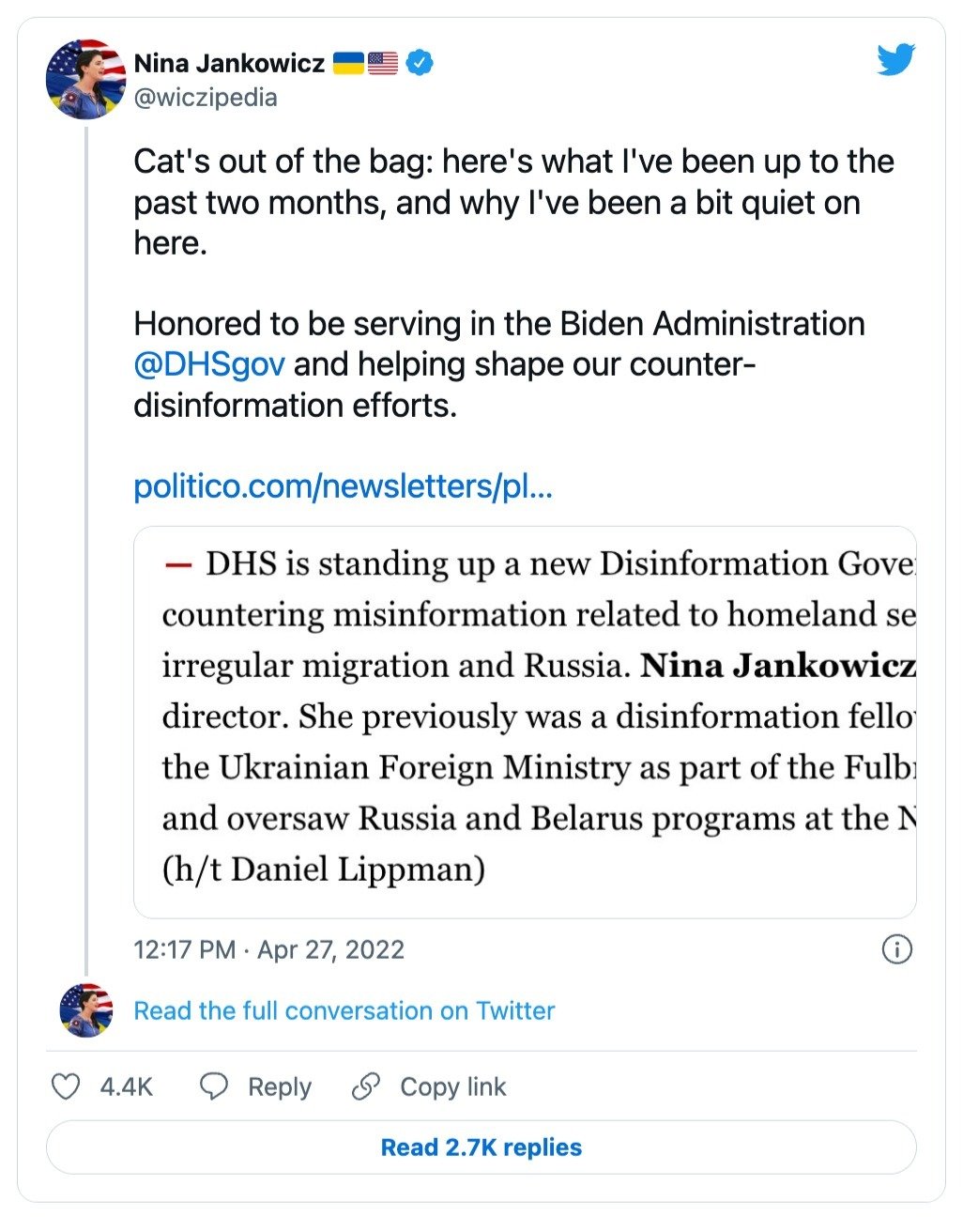 In a tweet accusing President Trump of spreading conspiracy theories and disinformation, she said "free speech vs censorship framing is a false dichotomy."
She also complained about Twitter's decision in early 2020 to stop censoring claims of election fraud.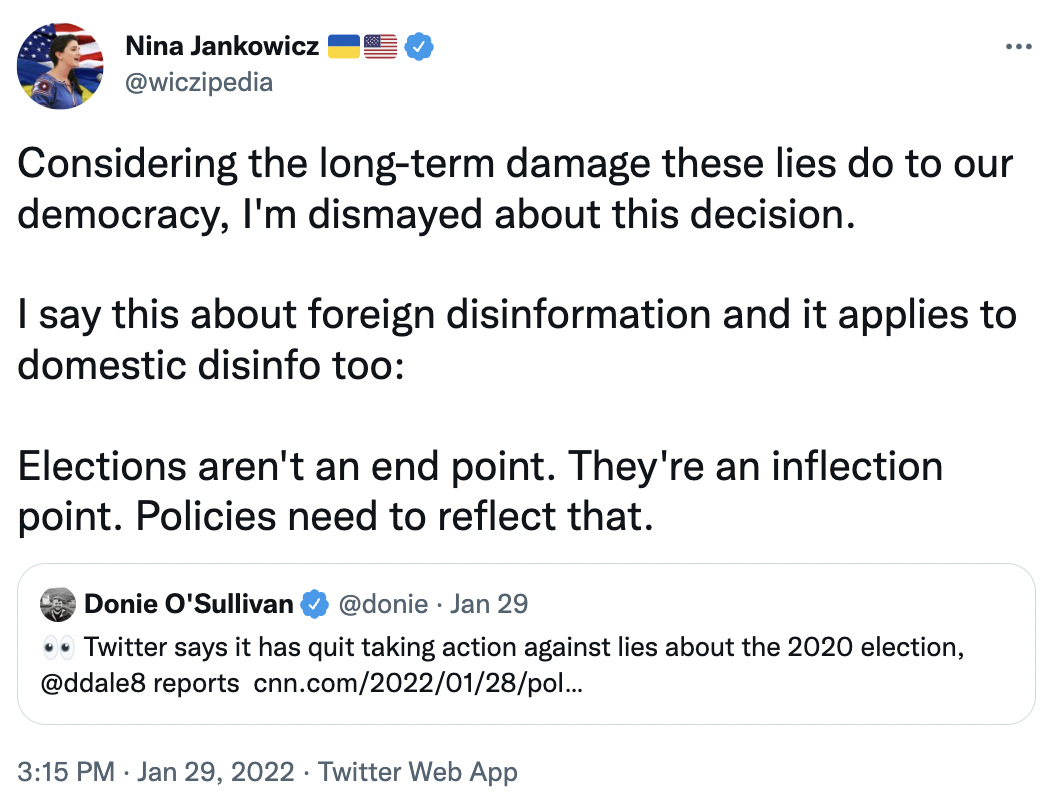 "Considering the long-term damage these lies do to our democracy, I'm dismayed about this decision," she wrote at the time.
"I say this about foreign disinformation and it applies to domestic disinfo too:
"Elections aren't an end point. They're an inflection point. Policies need to reflect that."