COVID-19 has put a lot of people in difficult financial situations, especially with often quoted figures like "49% of Americans" or "78% of workers" living paycheck to paycheck. What are those people expected to do when they can't work due to quarantine or falling ill? They have expenses even without an income.
It's nice to see corporations tripping over themselves trying to provide some kind of value during this crisis. Either by providing content for free, helping find a cure, donating medical equipment, or whatever else will earn them some much-needed PR and good-will among a largely cynical and increasingly anti-corporation youth.
One surprisingly useful service, DoNotPay, has expanded their services to help you file extensions on your bills, so that you don't have to worry about them right now.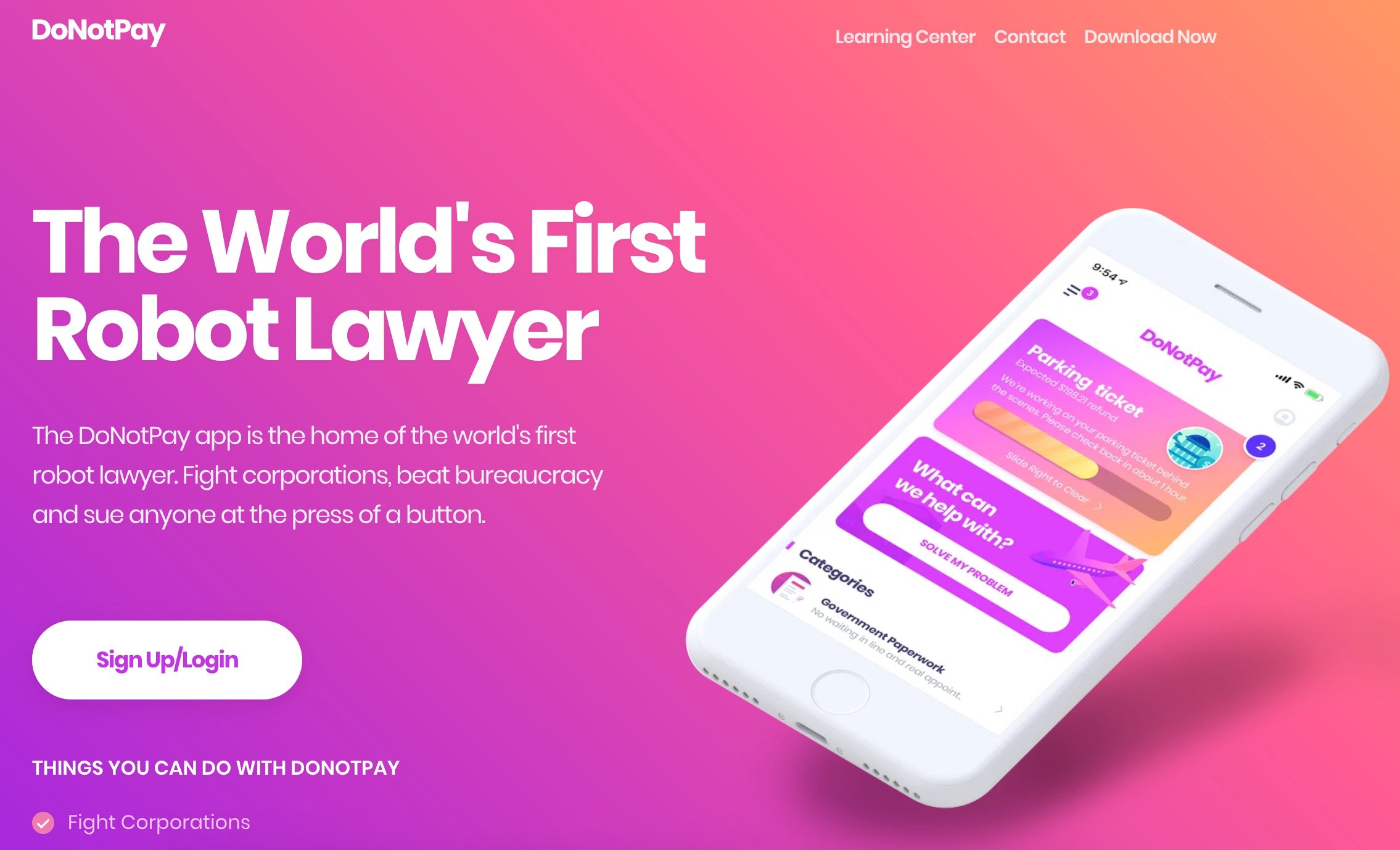 DoNotPay is an AI-powered legal aid chatbot founded by British-American entrepreneur Joshua Browder in 2015, when he was only 17 years old.
Initially designed to contest parking tickets, DoNotPay's feature set has expanded over time with the goal of becoming a full-fledged robot lawyer, for those who can't afford a good one or don't consult one out of fear of hidden costs and fees.
In a recent update, DoNotPay has received the ability to find out which of your bills, including rent, are eligible for extensions or late fee waivers. Next, it will fire off a "compassionate and polite request" to the company, asking for an extension. If the polite request doesn't work, it will pen a second letter citing the laws that back it up.
Currently, this wonderful bot is only available in the US, though Browder has expressed interest in expanding to other countries.
Certain states, like California and New York, have implemented legislation to stop landlords from charging late fees or evicting tenants. DoNotPay will also try to help you if you don't live in one of those states.
DoNotPay has also recently added a feature that masks your credit card information so that you can't be charged when signing up for a free trial. This feature is also offered by Blur's (previously MaskMe) freemium browser extension.